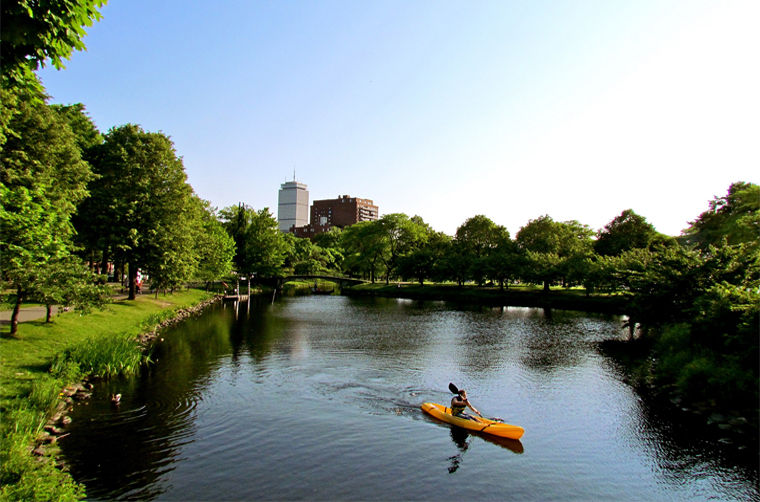 Take a tour to Salem
Salem, located near to Boston will make a perfect day trip offering you an entertaining and unique atmosphere. Salem Witch Museum is the most popular place to visit in the area. In the museum you can find the pieces and manuscripts about the history of witchcraft.
Salem is also known as the birthplace of prominent writer Nathaniel Hawthorne and it is the address of The House of the Seven Gables which is the oldest mansion in New England. Before you leave Salem, make sure you also visit the Salem National Maritime Historic Site and Peabody Essex Museum that houses nearly 840000 pieces about history and maritime art and two large libraries with more than 400000 books.
If you are so lucky to be in Boston in Halloween Time, then it means that you'll experience the best time in Salem because many festivals and events are held during Halloween.
To reach Salem between June and December, you can prefer The Salem Ferry that runs from Boston and Salem taking 50 minutes. You can also reach there by road getting on the bus number 450 or 455 from the Haymarket Square. If you are looking for the fastest way to reach there, you can go for the trains of Rockport/Ipswich that take off from Boston South Station.
Take a walk around Charles River Esplanade
Located on the banks of Charles River as it name suggests, Charles River Esplanade is regarded as the emerald of Boston. It stretches along the Boston side of the river and offers the ultimate tranquility and peace as well as the Museum of Science, Community Boating and playgrounds.
Along the leafy path, you'll see many people walking or jogging and cheering kids playing in the playgrounds and the geese probably following you. However, if you are in Boston in a bad weather, you may not enjoy as much as you can in a warm weather.
To learn more about how to reach Charles River Esplanade, you can view the interactive map on the official website of The Esplanade Association.
Take a tour on Swan Boats in Public Garden
Public Garden is known as the first botanical garden in US and is the home for more than 600 kinds of trees and flora. This heaven-like place with its breath-taking nature offers traditional boat tours with Swan Boats which are ornamented with huge swan models dating back to 1870.
If you feel too tired after all those tedious meetings, you can come to the Public Garden to relax in the soothing atmosphere. These iconic swan boat tours take about 15 minutes and mostly conducted by a college student.
Public Garden is open daily between 10:00 and 19:00 and can be reached easily both by public transportation and by car. For more detailed information about the transportation options to the Public Garden, you can visit the official website of Friends of the Public Garden.
Image Credit: Jeff Gunn