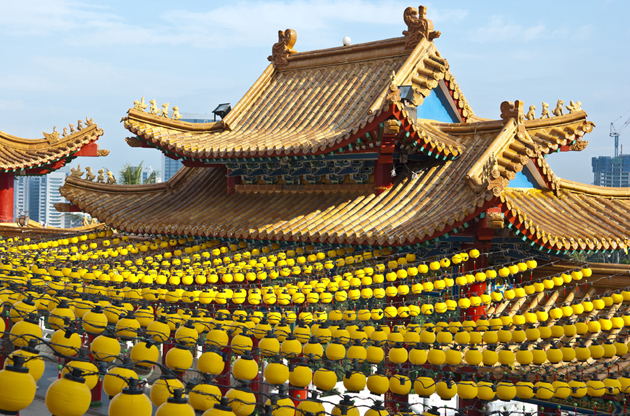 In nature, how many hues of green can be found? How many birds or butterflies exist? What is the mystery of the underwater world? Is it possible for people from different religions to live in harmony? Can ancient and modern be hand in hand in a city like Kuala Lumpur?
These questions will come to your mind at your first sight Malaysia, especially Kuala Lumpur. Boasting having 61% of green land, Malaysia is also a shelter for many butterflies, birds and tropic plants. Wandering around the orchid gardens with the tweets of the birds in your ear or diving into the aquarium-like seas offering you a rich underwater world will allure you at most.
Sparkling Cities of Malaysia
For urban life lovers, Malaysia offers the best opportunities of the urban life. Bright skyscrapers, cultural activities and a great nightlife. When you look at one side in Kuala Lumpur (or KL in abbreviation), you may see the one of the highest buildings of the world and a temple or a mosque at the other side.
Be Free in Malaysia
The continuous warm weather during the year will fill you with joy. Whenever you feel too warm, the rain splashes are ready to refresh you. You feel free when you are surrounded with beautiful nature and fine weather in Malaysia.
Malaysian Culture is Creative
Wide ranging handcrafts show the people's creativity. This does not surprise you when you witness the power of inspiration of this beautiful country because this rich culture and heritage needed to give birth to such a creativity.
Malaysian Diversity in Harmony
For centuries, Chinese, Indians and Malay people have lived together in harmony and created their shared culture. The diversity of the religions, culture and heritage is one of a kind in Malaysia and is also ready to inspire you.
Where is Malaysia
Located in southeastern part of Asia, Malaysia is shared between the Malay Peninsula and Borneo Island. Kuala Lumpur is the capital city.
Things to Do in Malaysia
Scuba Diving in Pangkor Island or Pulau Payar
For scuba diving you are in one of the perfect places in the world. If you like to lose yourself in the beauties of the underwater world, Pangkor Island near Kuala Lumpur or Pulau Payar Island will be the best destinations.
Langkawi Tour
If you get tired of the urban life, leave Kuala Lumpur and go on a holiday on a tropic island. Probably it was not on your mind until you decided to come to this country. Now that you are coming, seize this opportunity and get lost among the coral reefs.
Perlis Tour
Located near to Thailand, Perlis is an exotic place where you can see the picturesque houses with thatched roofs and a famous gorgeous limestone cave.
Borneo Island
You will not forgive yourself if you leave this country without seeing the Borneo Island that is an island having the richest biological diversity. It has a significant characteristics with the natural life, rainforests, beaches and caves.
Malaysian Cuisine
Malaysian cuisine is under the effect of Indonesian, Thai and Chinese cuisines. Most spices that are used Malaysian Cuisine are those of these cuisines. Curry sauce and coconut sauce are dominant. Rice is both preferred both as main and side dish.
The most famous dish in Malaysian cuisine can be counted as Rendang Tok which is a spicy fish dish that is cooked with coconut sauce.
Mamak Stalls that are run by Indian Muslims are authentic and can be found anywhere in Malaysia streets. You can try Roti Canai (flatbread) in these places.
Shopping in Malaysia
In Malaysia, especially in Kuala Lumpur handcrafts are wide-ranging. They will make the perfect souvenirs for your friends. Here is a compact list of what is the country famous for:
Tie-dyeing products
Songket products (Songket is kind of a fabric that is weaved of gold and silver wires)
Pewter products
Carving products
Pandanus products
Visa Requirement for Malaysia
Malaysia does not require visa from almost 80% of countries up to 3 months. You may check whether you are exempt from the Malaysian visa or not on this map.
Events in Malaysia
Being fastest growing economy in Asia, Malaysia is a rising star in this continent. The multicultural diversity in the cities like Kuala Lumpur, high class venues and accommodation options help Malaysia be in a central position in event tourism.
Many international events like congresses, conferences, symposiums, fairs and exhibitions are held in Malaysia each year. Especially in the fields of fairs and exhibition, Malaysia plays an important role since it has a big part in the export pie of the world.