About Bangladesh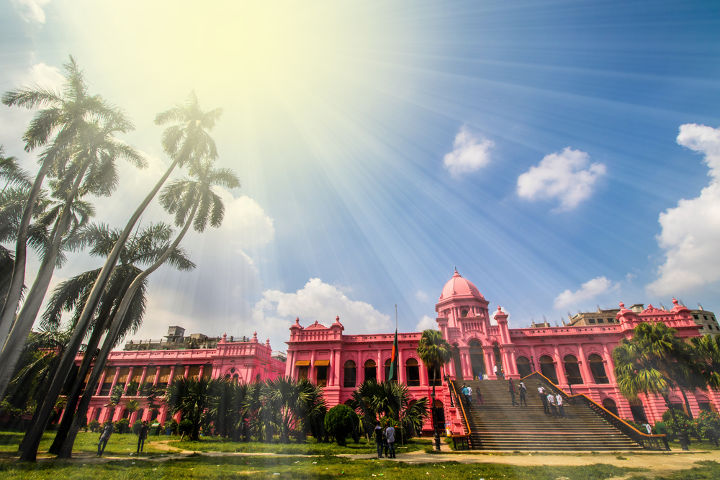 Bangladesh is home to almost 157 million people and this number makes the country not only one of the most populous ones in the world but also one of the most densely populated one. If to be called by its official name, "People's Republic of Bangladesh", can be considered as a young country, since the independency has been gained only in 1971. The capital Dhaka is the biggest city in the country and is the hub of culture and economy in Bangladesh.
Bangladesh is not a small country. There are 7 different regions in the country and all these are shaped by their unique characteristic features and make Bangladesh this charming and unique when combined together.
Bangladesh is famous for its industry centered on fishing, ship building, pharmaceuticals and textile. These are the main areas where a large number of international and national events are focused on every year and these take place in Bangladesh.
One must also mention the warm-bloodedness of the locals in Bangladesh. No matter which part of the country you travel to, you are going to come across Bengali people who want to make sure to be helpful to you for a great journey in their country. Don't worry about the language barriers in Bangladesh; although the national language is Bengali, most of the population can speak quite good English because of the past governance history of the land.
Your trip to Bangladesh is going to be different than what you know before, since it is one of the countries that have been successful at preserving what belong to them despite being ruled by different nations whose culture. Get ready for a soul feeding journey that awaits you in every corner of this magical country, Bangladesh.
Where is Bangladesh?
Bangladesh is located in South Asia. The country shares borders with India on the West and Myanmar on the Southeast. On the south of Bangladesh, there lies Bay of Bengal.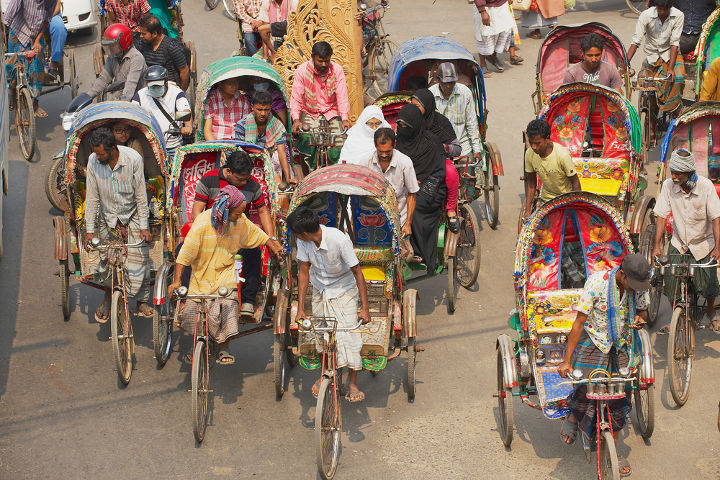 Visa Procedure of Bangladesh
Bangladesh requires visitors to have a valid visa while entering the country. There are countries exempt from visa and there are ones which have the permission to get the visa on arrival. In addition, there are also countries who should apply for the visa in advance to the trip to Bangladesh. Official information can be found on Department of Immigration and Passports of Bangladesh's official website.
Attractions in Bangladesh
In Bangladesh, you'll keep wishing you'd have some more free time because of the number of attractions and the content of them. In the two big cities, the capital Dhaka and Chittagong you can visit holy sites, shop in huge bazaars and fill your suitcase with handmade garments as well with authentic goods. In these big cities, it is possible enjoy your time just as you'd do in any city in the world. Visit museums, dine in restaurants and have a drink in cafes.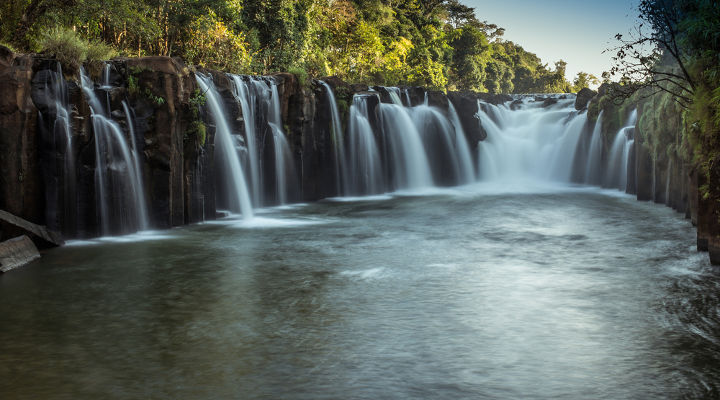 Bangladesh is one of the countries where one can get the chance to experience wild life and nature in its best form. The biggest Mangrove forest in the world is in Bangladesh, Nafa-khum Waterfall is the biggest waterfall in the country and a great opportunity to try rafting. St. Martins Island is the only coral island in the country. Besides, Cox's Bazar is the world's longest natural beach.
In more rural parts of the country, Bangladesh offers a more traditional and therefore more authentic travel experience.
Shopping in Bangladesh
If you are already familiar with the Western style shopping and souvenirs and don't want any more of that, Bangladesh is exactly what you need when it comes to shopping.
As mentioned before, hand crafted items and textile is very affordable in every part of the country. It is also common among the visitors to buy "kurta" or "salwar kameez", the traditional clothes of Bangladesh. In addition to these, you are going to come across a large selection of women's accessories, usually sold on streets.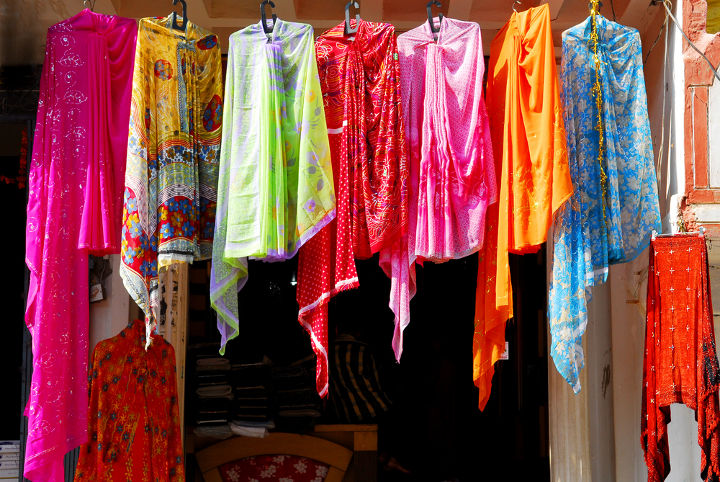 One thing to remember one in Bangladesh and shopping is that the prices, even in stores, are not fixed and open to negotiation. Most probably you can get a discount while shopping for clothes and accessories, or that won't be absurd if you ask for a small discount. The official currency in Bangladesh is Bangladeshi Taka and you can find ATMs In big cities.
Bangladeshi Cuisine
If you like authentic food and don't have very strict borders when it comes to trying new things, you will not get enough of the dishes you are going to taste in Bangladesh. The Bangladeshi Cuisine, which has been shaped under the effect of many nations that once governed the land, is one of the most distinctive and delicious cuisines in the world.
Today, most of the main dishes in Bangladesh includes meat. The type of meat changes according to the type of the food of course; however different from the most cultures, in Bangladesh it is common to consume duck meat, too. When the geographical location of the country is also taken into consideration, it becomes clear why fish and sea food also plays a major part in Bangladeshi cuisine today.
The dishes you are going to try in Bangladesh will taste somewhere between very sweet to very hot. This is why knowing about the main ingredients or spices before your travel, or at least their names, would be very helpful while ordering food in Bangaldesh.
Bhaji-fried veggies, Dal-lentils, Machher Jhol-fish with curry are among the most famous dishes in the cuisine and are recommended to try when in Bangladesh.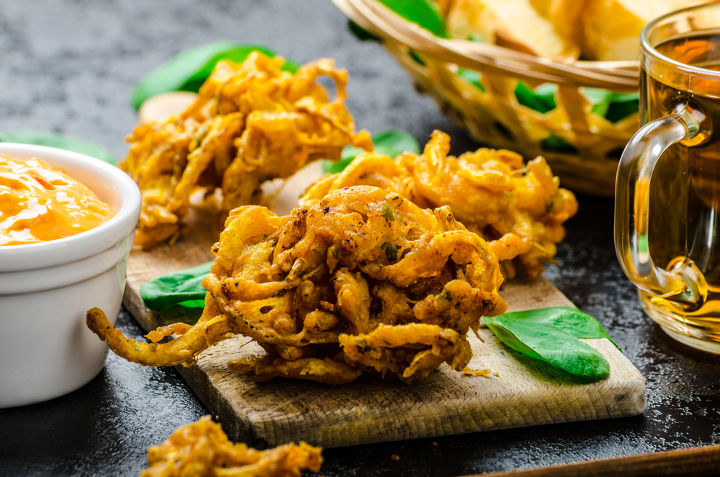 Event Tourism in Bangladesh
Bangladesh is usually considered as an authentic getaway however that doesn't take anything away from its fame and success when it comes to its place in world's event tourism. The country becomes the host of a couple of internationally and nationally acclaimed fairs, trade shows, congresses, conferences and symposiums every year. The increasing number of high tech equipped venues and hotels that meet the requirements of every type of business traveler play a great part in this success.