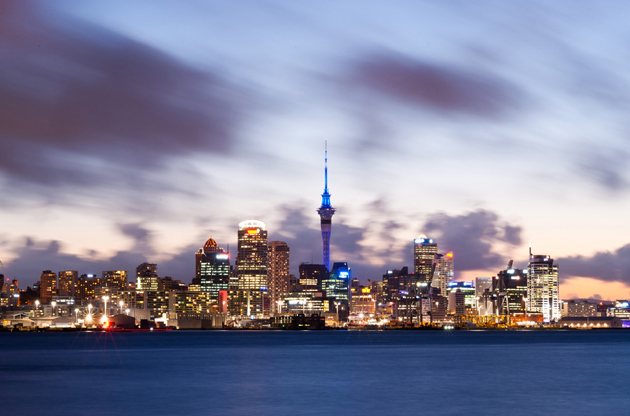 New Zealand is a well-loved country by all who have had the pleasure to go there. Widely known for its many unique attributes, the land of the silver fern evokes in us images of kiwis, sheep, mountain peaks and of course, the Hakka, a terrifying war cry originating from the indigenous Maori inhabitants and nowadays performed frequently by New Zealand's national sports teams, in an (often successful) attempt to intimidate sporting opponents.
Although home to an abundance of natural resources, New Zealand's more or less stable economic growth relies heavily on the performance of the international markets. It is boosted by both its wealth of natural and economic resources, as well as its remarkable talent for innovation, which helps to distinguish itself as a market leader. Forestry and logging, fishing and aquaculture, natural gas, coal and a range of animal products such as beef and mutton, are just a few of the main natural resources.
For J.R.R. Tolkien fans, it is definitely worth a mention that New Zealand's absolutely breath-taking landscape was the chosen backdrop for the magical forests, winding valleys and snow-capped mountains of Middle Earth, in the famous trilogy based on Tolkien's acclaimed work, The Lord of the Rings. Incidentally, in the more recently released prequel to the Lord of the Rings, The Hobbit, the makers recognised that the unique beauty of New Zealand was the only suitable filming location for the retelling of this legendary story.
Where is New Zealand?
New Zealand consists of a group of islands located approximately 1,500 kilometres east of Australia. Only a small dot in the Pacific Ocean, there are two main land masses known as North Island and South Island. There are also a great number of smaller islands to be found in the vicinity, falling within New Zealand's borders.
Visa Procedure of New Zealand
Visitors to New Zealand should be well informed about visa requirements. For general information, contact details and specific information on the requirements to obtain a visa, read the information provided by official Immigration Website of New Zealand.
Attractions in New Zealand
Surrounded by majestic mountain peaks and green rolling hills, the small-town feel with the benefits of big city life, offers visitors to New Zealand a rich cultural experience and special insight into the high-standard of living enjoyed by the majority of local residents.
Art galleries, green parks, orchestral performances and historical museums are part and parcel of the New Zealand culture. A very accomplished society and a highly educated nation as a whole, there are more than enough cultural and artistic attractions to keep you busy during your stay.
The ocean is also a central part of life for so many New Zealanders. The legacy of the Polynesian people group is intertwined in historic significance and tales of adventure, in the Pacific Ocean and in the other smaller bodies of water all around New Zealand. Fishing, surfing, fast-paced water sports and scuba diving are a vital part of the marine tourism industry.
Cuisine in New Zealand
New Zealand boasts a delicious array of flavours originating from Europe, Asia and the influences of Pacific island cuisine, but it is encompassed by locally sourced ingredients and homespun goodness. There are a wide variety of dining options to tease the palette of the taste connoisseur; with Wellington and Auckland considered to be the fine dining capitals of New Zealand, there is an abundance of first-class restaurants in these two cities, where creative combinations and fresh ingredients are all the rage.
One of the most traditional Maori cooking styles is known as "hangi" and it is a feast fit for a king. It usually includes sweet potato, soft vegetables, squash and a selection of meats, especially chicken, pork, lamb or seafood. The food is prepared in a pit containing hot stones, which is why the finished product has a delectable smoky flavour.
Shopping in New Zealand
From the hip international designer outlets in Wellington, to Queenstown's high-end boutique shopping streets, to the "shop-until-you-drop" retail excursions to be had in the large city of Auckland, there are unlimited choices for luxury shopping excursions all over the country.
The high-end stores offer shoppers unlimited access to specialist purchases; from agricultural goods like mohair, pau shell, wool and dairy products to more technical speciality goods ranging from nifty household gadgets to highly innovative aeronautical technology.
Indulge in the duty free shopping opportunities to be found in most airports. Be sure to ask the friendly store assistants about the duty-free allowances specified, especially if you are going to transit through the slightly stricter destination of Australia.
After a good day of shopping, be sure to take a few moments away from your busy schedule to partake in the delights of the New Zealand "café culture," with cup of your favourite brew.
Travel Tips for New Zealand
Time-constrained visitors should perhaps stick to domestic flights to minimise travelling time around the country. However, with a little more time on your hands, you can make use of the reliable bus system, trains between major cities and ferries; or even hire a car.
Don't forget to take advantage of the long summer days to experience the more relaxed "outdoor dining" experience, so close to the hearts of the local New Zealanders – a choice of a barbecue, a picnic, some fish and chips on the pier or a bit of coffee and a muffin on the run, the simple joys of a more casual dining experience should not be underestimated.
Event Tourism in New Zealand
A top-class travel destination, New Zealand beckons to travellers to come and indulge in the delights of this charming country. Every year New Zeland is visited by a large number of people who come to attend large scale international congresses, conferences, symposiums, fairs, exhibitions and tradeshows. The distinctive charm of the cities of New Zealand, when combined with the epic aura of the country, make sure the event attendee leaves the country with an idea of finding a way to come back again.