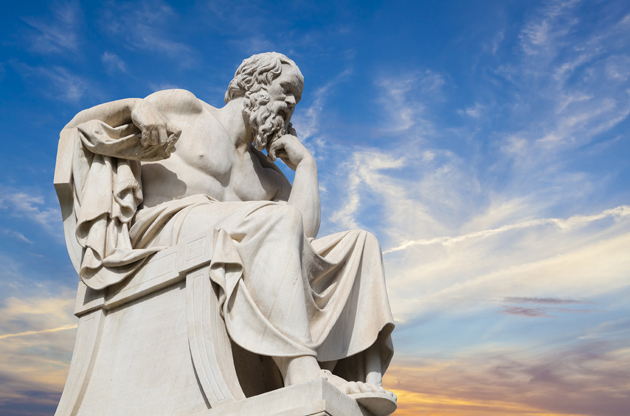 The cradle of history, democracy, civilizations, theatre, sports and humanity, the land of gods and goddesses, Greece is waiting for you to inspire.
The dream country of historians, archeologists, men of letters, artists, philosophers and gastronomists, the country of Gods can be considered as the ancestor of all countries.
God's Pride and Joy
God awarded this country not only with a deep culture and history but also with a beautiful nature. World famous heavenly islands like Mykonos, Santorini, Corfu, Thassos, Rodos and Crete, Greece can mesmerize you with the color of its seas and the heat of its sand.
The Greek Spirit
The traditional colors of Greece, blue and white surrounds you in every corner of the country. The melodies of Syrtaki and Rembetika are in your ears and the light and delicious tastes of Greek cuisine are on your palate. You smell the aniseed coming from Ouzo that is being drunk in traditional Greek taverns.
Greek Lifestyle
People sit at the cafes in the streets and drink their coffees. You hear them talking about the life, politics, sports or people. Greek people are brave and passionate thanks to their ancestors. They are also hospitable, helpful and warm hearted, enough to make you feel at home.
Where is Greece?
Surrounded by the Aegean, Mediterranean and Ionian Seas, Greece, whose capital city is Athens, is located in the south of Europe.
Things to Do in Greece
Greek Islands
Let alone the historical and cultural parts of the country, Greek Islands are the other attractive face of this country. For crystal shine seas and heavenly coves, you do not need to search for hidden paradises.
World's jet set haunt, Mykonos and Santorini, the most populated and the largest island of Greece, Crete, or Rhodes, the largest one of Dodecanese islands will undoubtedly will make you feel as if you are in heaven. Do you think they are all?
Greece is rich in islands. Corfu, Thassos, Samothraki, Zakynthos, Symi or Pserimos may be the other alternatives.
Mount Olympus
Regarded as the throne of 12 Gods in Greek mythology, and mentioned in many mythical Greek stories, Mount Olympus is a popular tourist attraction.
The highest mountain of Greece, Mount Olympus stands 80 km away from Thessaloniki and has 52 peaks one of which is Mytikas, the highest peaks in Europe.
Corinth Canal
Connecting the Gulf of Corinth to Saronic Gulf, Corinth Canal was built for trade issues but now it is used mainly for touristic aims. Being only 21.5 meters wide, Corinth Canal offers an interesting scenery especially for the tourists.
Shopping in Greece
In Greece, shopping is an attractive activity since it is in rich of open air markets and handicrafts exhibitions. There are so much to discover and so much to buy both for yourself and as souvenirs. Haggling is popular and cheerful so we bet you will enjoy shopping more than anywhere else. If you need to be directed about what to buy, we can advise you to spare some place for the these in your luggage.
Handicrafts
Ouzo
Metaxa
Wine
Olive oils
Feta cheese (if possible in vacuumed packages)
Greek Cuisine
Greek Cuisine is the pride and joy of Greece since it is one of the richest cuisine in the world. Consisting of vegetables, olive oil dishes, cheese, yoghurt and seafood, Greek cuisine is light, healthy yet delicious.
In Greek Cuisine, side dishes are dominant. In every traditional Greek restaurant, you can try these delicious tastes.
Ouzo, that is considered as the national drink, is also worth trying. Though it may be hard for some people, this drink made of aniseed is the best companion for the side dishes and the seafood.
Metaxa is another popular drink in Greece that is made of brandy and fruit juices.
The top tastes in Greek Cuisine that you should not leave without trying are:
Yoghurt with honey (or with walnut)
Tzatziki
Moussaka
Saganaki
Grilled Calamari
Taramasalata
Visa Requirement for Greece
Greece is a member of Schengen countries so, if you are a resident of European Union you can travel freely to Greece. If you live out of EU, you can check your status on the official website of Greek Ministry of Foreign Affairs .
Events in Greece
Boasting being the cradle of Western civilizations and having the richest history, Greece is a very inspirational country for international meetings.
Its important and central location between Europe and the east, Greece has easy access from all around the world. Having the advantage of being the host country of Olympic Games in 2004, the capital city, Athens went under a remarkable renovation and now serves with high class venues, hotels and a perfect transportation system.
Fairs, exhibitions, tradeshows, symposiums, congresses and conferences in Greece draw worldwide attention and may be very inspiring and fruitful for each field.