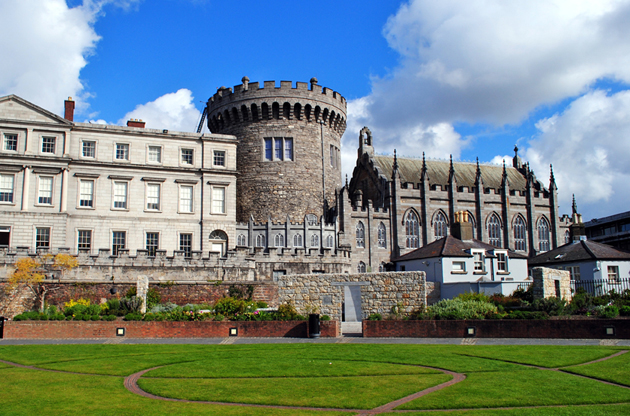 There are some countries about which you have an idea or an image without actually reading about it or going there. And there are some countries among those that you admire and make you feel an urge to go there somehow. Ireland has always been on the top of those countries for many people. It is, for sure, a country that never fails to fulfill your expectations. Also referred as The Land of Saints actually has got a lot more than its St. Patrick's Day, pubs, whiskey and Guinness to amaze you.
Although there is still a misconception about the political division and Ireland is thought to be a part of Britain, it is not. The Republic of Ireland is a country which is made up of 32 counties, whereas the Northern Ireland is a part of Britain. The total 6.4 million population's 4.6 belongs to Ireland while the other 1.8 million inhabitants are the residents of Northern Ireland.
The capital, Dublin hasn't lost anything from its charm for a long time. It is still one of the most visited cities in Europe and a strong competitor when it comes to be a capital with a quite unique charm that surrounds one with the first step on the city.
Of course there are billions of things what makes Ireland this special. However one of the most predominant reasons may be the loyalty to the language. In addition to the wide usage of English, the rhythmic sound of Irish language puts a lot more of exclusiveness to the culture.
Maybe you have heard before, this magical country also known as the Emerald Isle. This is a nickname Ireland proudly accepts because of being home for the greenest of the countryside. The constant rain in the country, no matter what the season is, actually makes the perfect setting for the beatnik spirit of the whole country.
No matter what your purpose of travel is, visiting Ireland is always going to separate from the rest of your journeys. You will have a chance to come upon a new life on a distant island. The dreamy atmosphere that is filled in the scenic beauty will envelope you so tight that you may even find yourself thinking Oscar Wilde or James Joyce has just whispered one of his sayings to your ear.
Where is Ireland?
Ireland is located to the North West of the continental Europe. It is the third largest island in Europe.
Irish Cuisine
Irish cuisine is actually famous for being totally different from most of the other cuisines, which usually have some influences from the neighboring countries'. However Ireland has originated and developed its own cuisine and therefore had the chance to keep it 100% Irish.
The most famous dishes from the Irish cuisine are the Irish stew, Bacon and Cabbage, Boxty (potato pancake) and Colcannon (a sort of cabbage dish).
As you already now, Ireland has worldwide fame when it comes to whiskey and stouts. The strong tradition of pubs in Ireland sure contributes to the success of the market in the country. There are thousands of types to choose from,for sure you'll find your next favorite in the time of a glimpse.
Irish Coffee is another favor this country's cuisine has granted the world with. You will have the chance to taste the most delicious examples in the pubs that are abundant all across Ireland.
Shopping in Ireland
In Ireland, you will of course have the chance to shop famous brands as the country has got regular shopping malls as the modern world require at some point. Major cities such as the capital Dublin has it all for an excited shopper. You may come across street markets in smaller towns. However that would be good to keep in mind that Ireland is not a cheap country.
Therefore, rather than the regular shopping, a bit more touristic shopping may be wiser to do in Ireland. Put a couple of bottles of whiskey to your suitcase, you will be glad for having done so while you are taking a sip back home. Aran Sweaters, tweed hats, and fishing accessories are among the most traditional Irish items to buy. What is more, if you buy a pack of Auld Sod, you will literally be taking a piece of Ireland with you home!
Attractions in Ireland
In all the parts of the country a different sort of experience and excitement is hidden. It is up to you to choose what to do, how to spend your free time but there are some recommendations all of which are great ways of enjoying Ireland.
There are a bunch of historical and important buildings in Ireland, such as the Blarney Castle, Trinity College and Abbey Theatre. No matter how touristic they may sound, I am sure you will not regret visiting once you see the pure history and beauty of these places.
Cliffs of Moher and Aran Islands should be included on your list if you would like witness the amazing natural view that will mesmerize you.
Skellig Michael is a destination for those who would like to experience a tough journey, consisting of a boat ride that is followed by climbing to reach a 7th century monastery. This is just the right sort of activity for sports lovers as it both requires physical activity and exploration at the same time.
Event Tourism in Ireland
Ireland always comes to mind with a scenic beauty and being a center for literature. In addition to these, the country has been active on hosting international congresses, conferences, symposiums, fairs, exhibitions and tradeshows. Especially Dublin, the capital has an emerging international events scene. Not only Dublin but also other major cities such as Cork and Galway are visited by many event attendees every year.