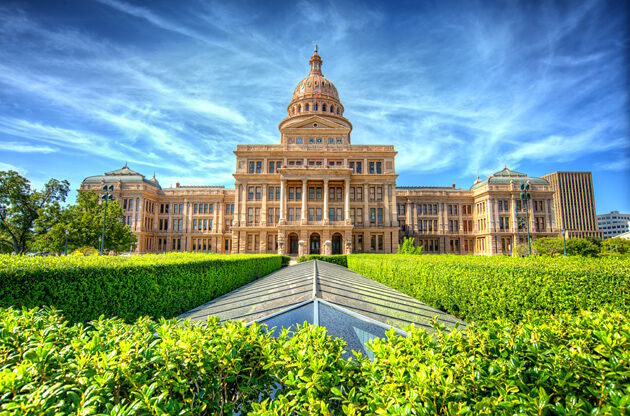 Scenic outdoors, a glowing vista, great music, good food in the second safest city in the United States is an irresistible combination that is difficult to say no to when Austin calls. Initially known as the City of the 'Violet Crown' for the hills which glow violet in the winters after sunsets, it picked up the moniker 'Silicon Hills' in the 90s when the IT leaders of the world formed their regional outposts around the metropolis.
It is Austin's charm, and eclectic appeal that makes it renowned as 'The Live Music Capital of the World' in spite of the presence of Apple, Google, eBay, IBM, Intel, Texas Instruments, Del in and around it. Austin is 'one of those cool towns where everyone is friendly' says Quentin Tarantino, the film director, and it is not a lip service.
Inhabited since 9200 BC, the Tonkawa tribe, the Comanches, the Lipan Apaches, the Spanish colonialists have lived or passed through this pleasantville, erstwhile known as Waterloo, for its abundance of water bodies and easy-on-the-eye setting. And in 1839 Austin became the capital of Texas.
Situated on the north bank of the Colorado River, Austin is blessed with a pulsating ecology, with three artificial lakes within its boundaries – Lady Bird Lake, Lake Austin, and Lake Walter E. Long keeping the place cool throughout the year. It is keeping with original Texan spirit of adventure; the city's catchphrase is 'Keep Austin Weird' giving an impetus to independence, creativity and thumbs up to music, and gastronomic delights.
Where is Austin?
Austin, the capital of Texas lies along the Balcones Escarpment and Interstate 35, 160 miles south of Dallas. It is also the most austral of capitals among the neighbouring 48 states, and one of its main music events is called 'South by South west'.
Getting to Austin
Austin-Bergstrom International Airport, 5 miles southeast of the city is connected to the city by Greyhound Lines bus service. Turimex, and Megabus, offer transportation to places in Mexico, and to San Antonio, Dallas, and Houston respectively.
Getting Around in Austin
A metro rail service, and Car2go – a car sharing venture make commuting in Austin hassle-free. Its pollution-free environment has earned it a Silver-level rating from the League of American Bicyclists, and in 2013 was voted the 35th most walkable of all the major 50 American cities.
Attractions and Things To Do in Austin
Eat, drink, and listen to the music, as Austin prides itself on being the 'The Live Music Capital of the World'. In Austin's case, the hills are really alive with the sounds of music. The Austin City Limits (ACL) is the annual music festival held at Zilker Park, which brings together music lovers for three days. South By South west is a film and music festival held in March usually. There is also a yearly Reggae fest that happens in April. You must try to attend any one (if not all) of these cultural events to get a true feel of the Austin tradition.
Zilker Park, in south Austin is a great place to go to if you are interested in hiking, biking, kayaking, and jogging. It also hosts the Zilker Kite Festival. If you like swimming out in the open, then Hamilton Pool with its own waterfall, 30 miles from west Austin is your ideal getaway. Lake Travis is another place where you can unwind among pleasant surroundings.
If you and your family have always adored Gotham's caped crusader, then you cannot miss Congress Avenue Bridge, home to North America's largest urban bat colony. You can wash away the experience by dining at 6th Street where all of Austin comes alive at night.
The Austin Segway Tour will give you a unique experience, while the Duck Tour will provide you with a nice view of the Austin cityscape from Lake Austin. If you want to explore hill country, then there is nothing better than the Austin steam train which runs almost every weekend.
If you are missing movies, then you must try the Alamo Drafthouse. And if you are visiting in April, then you must attend Eyeore's Birthday, a fun event named after the Winnie-the-Pooh character.
Shopping in Austin
Congress Avenue in downtown Austin is the ideal place to shop, so is nearby 2nd street which also has Austin Children Museum dotting it. It has to be Westend if you are a bibliophile like it can only be 6th street, if you are a music-buff. South Congress or SOCO is home to Austin's fiercely guarded small time enterprises, and a live music venue. It is also the place where you are most likely to come across the unique Texan concept of food trailers, and try potluck. It is one of those places where you can practice what Austin preaches: eat, enjoy music, and shop.
Dining and Nightlife at Austin
Sixth Street is the best place to be in the nights. It is packed with bars, pubs, clubs, and can be described as the 'Moulin Rouge' of Austin. If R&B is your fix, then the Club 311 is your destination, while you listen to the blues at Nuno's on Sixth. Guadalupe Street is where students live it up, and the Hole in the Wall has attained a cult status among youngsters.
The Continental Club in South Congress is a mix of tasteful music, and gourmet food, with a dash of tradition thrown in. It has been in business since 1957, and local musicians don't feel that they have made it, if they have not played over here at least once.
Ginny's Little Longhorn, on the other hand is old school Austin, and they allow you to bring your own liquor along with you.
Excursions in Austin
You can visit Mexico from Austin, or plan tours to San Antonio, Houston, and Dallas.
Travel Tips for Austin
Trawling the Sixth Street might be a tad uncomfortable in the crowd; you can take the Pedicab ride.
Smoking is strictly forbidden in public places, so it is best to leave the pack behind.
Event Tourism in Austin
Austin has been getting a lot more attention from the world's event tourism authorities when compared to the last years. The natural beauty and the charm of the city contributes to this attention however one cannot underestimate the good quality hotels and the high tech equipped venues in Austin, which turn the city into a great place to hold international congresses, conferences, symposiums, fairs and tradeshows.