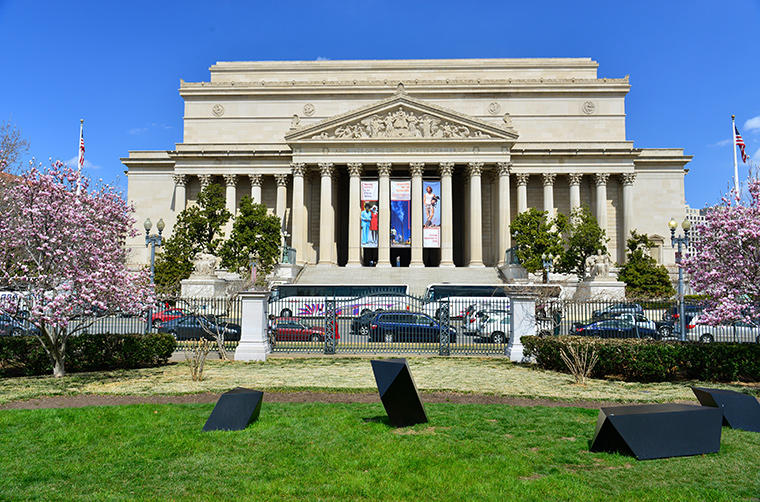 See the original Declaration of Independence for yourself
If you are a history buff or have a special interest in USA's history, then you have to make it The U.S. National Archives when in Washington D.C. As its name speak for itself, it is the place where a lot of historical documents are on display. Among these documents, you can see the original Constitution, Declaration of Independence, Bill of Rights and Gettysburg Address. These documents however are kept in a place that has the protective light, so be prepared for a place that is not daylight. Guided tours and booking your ticket in advance is recommended.
Enjoy and afternoon in United States Botanic Garden
This is one of the best things to do when in Washington D.C; enjoy an afternoon while drinking a cup of coffee and admiring the beauty of United States Botanic Garden. It is located right next to the Capitol so if you make you mind up to visit the place, you might as well get the chance to visit the garden too.
Get to know how postal system works at National Postal Museum
The National Postal Museum is one of the must see places in Washington D.C if you are curious about how the postal system works (or had worked back in time when things weren't this easy). It is an explanatory and informative visit; you get the idea about the whole postal system and much more. There are also exhibitions from time to time. The museum doesn't get crowded on a regular basis however it may be wise to check their opening times and special events schedule before you go.
Have a tasting at a Molecular Gastronomy Restaurant
This is a very exquisite attraction but actually must be tried for a totally unique tasting experience in Washington D.C. Minibar by Jose Andres is an molecular gastronomy restaurant that serves maximum 6 people at a time and needs to be booked in advance (maybe prior to a month to your visit). Although a bit pricey when compared to a fancy restaurant however the experience is definitely unique. The official website of Minibar by Jose Andres gives detailed information about everything you may want to know.