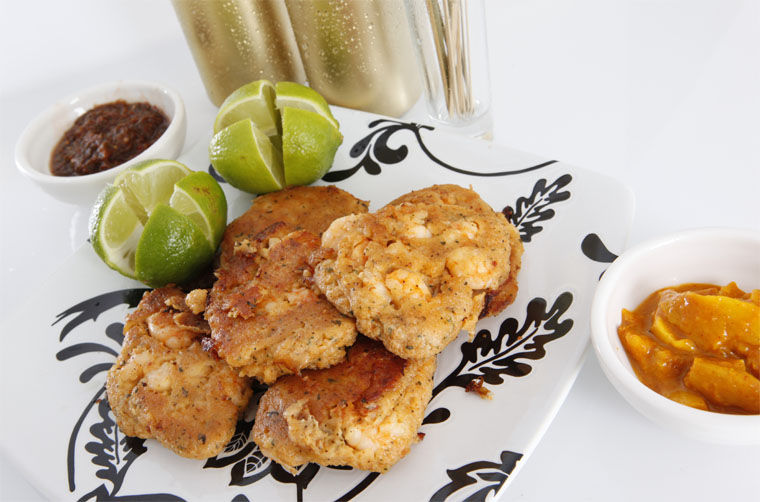 Stone Crabs
The Florida stone crabs are highly popular in Orlando as a dish and are found in western North Atlantic. If you are into seafood, Stone Crabs will definitely complete your Orlando trip.
There are many different Stone Crabs recipes that you can try in Orlando. However, the basic one contains garlic, lime and butter only. If you like to indulge your palate with the best stone crabs tastes in Orlando, you can visit Bigfin Seafood Kitchen that is located in Dellagio Town Center or Johnnie's Hideaway in Kissimmee Vineland Road.
Conch Fritters
Conch is kind of a large-sized sea snails and their shells. It may be hard to find them outside of Bahamas and it is actually known as a traditional Bahamian recipe. However, Conch Fritters is also very common in Orlando. It is generally served as a side dish but its great taste is as unforgettable as a main dish.
All parts of it are edible and it can be cooked in many different ways. Fritters are the most popular ones in Orlando and you can eat them in any meal during the day. You can take it in your salad, as a snack or as a side dish.
Key Lime Pie
If you have enough of the seafood, or it is just not your taste, Key Lime Pie is another must-eat in Orlando. It is made of egg yolks, Key lime juice and sweetened condensed milk. This dessert is named after Key limes that are perishable and aromatic.
What makes Key Lime Pie special is the chemical reaction between the condensed milk and the acidic lime. This reaction causes the thickening of the filling and there is no need to bake the pie. However, only in the early recipes this kind of reaction was used as a cooking technique. Today, the bakes aren't served without baking due to interest of health.
If you wish to eat one of the best Key Lime Pie in Orlando, you can visit Key West Key Lime Shoppe that is located in Elizabeth Street, Key West.