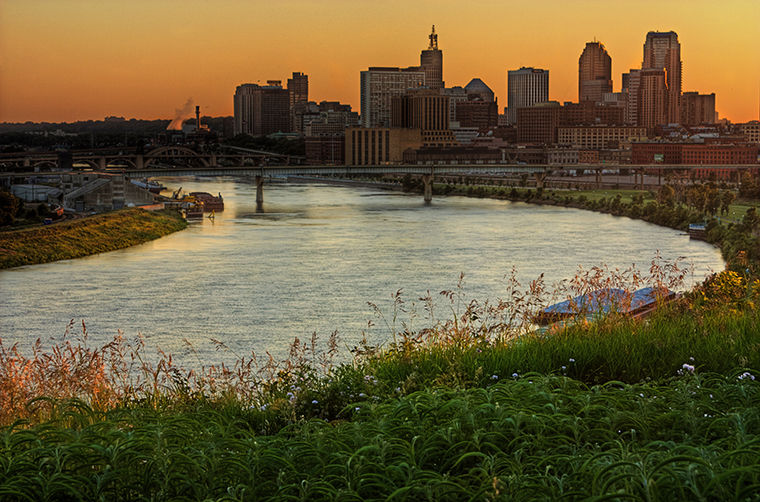 Take a Cruise on Mississippi River
In addition to the bright city life, New Orleans also offers a unique way to be surrounded with nature: cruises on Mississippi River. It is a great way to relax after a busy day of meetings or get ready and recharge for a congress next day. Especially, if your trip falls on spring or the beginning of fall, a cruise on Mississippi River is a must try thing when in New Orleans.
It is possible to travel to other cities along the river on boat however what we recommend here is the daily and themed cruises that leave from New Orleans. It is possible to enjoy yourself with a cruise that includes a dinner accompanied by the beautiful jazz notes. A paddle wheeler takes you from the meeting point and you get to spend a couple of hours or a full day along the Mississippi River. These are not only entertaining but also informative since you are going to be accompanied by tour guides.
There are many different companies offer varied versions of the cruises. The schedules are not the same, therefore making a Google search and finding the one with your desired theme and one that fits to your schedule prior to your trip may be helpful.
Be a part of Mardi Gras
If you are going to travel to New Orleans in March, then you cannot afford to miss participating at Mardi Gras. This huge festival, also known as the Fat Tuesday is celebrated in cities that have French origin in throughout the world. And New Orleans is one of the cities among these that hold the most attractive and fun celebrations.
The importance of Mardi Gras comes its meaning. It is the festive parades and parties that is hold before the fasting season Lent. The streets of New Orleans turns into a big open buffet salon, accompanied by music and dance.
The slogan of Mardi Gras speaks for itself, Let the good times roll, Laissez les bons temps rouler in French. Make sure you have enough free time to check this cultural attraction that you can come along maybe once in a lifetime.
Listen Jazz
You are in a city where even the atmosphere that surrounds the city is shaped by the unique tones of jazz. After a long day filled with meetings, what can help you better to relax than a glass of your favorite drink and some deep, touching tunes?
Of course, since jazz is associated with New Orleans at its best, you may encounter a lot of places offering some concerts or jazz dinners. It is like going to Madrid and seeing loads of flamenco shows or coming across a large number of places in Vienna that offers classical music concerts. Of course it is up to you to choose what you like, however here are some suggestions on where to listen jazz in New Orleans and have an unforgettable evening.
Snug Harbor Jazz Bistro, 626 Frenchmen Street
Vaughan's Lounge, 4229 Dauphine Street
Fritzel's, 733 Bourbon Street
Main Image Credit: jimmydspics