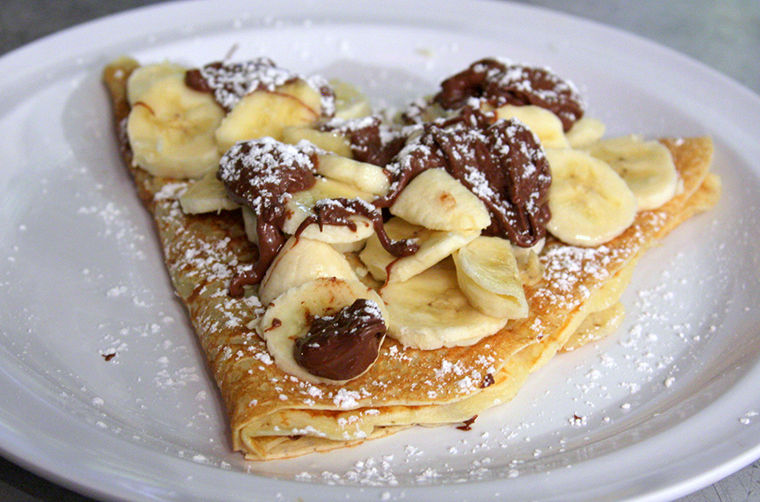 Crepe­­, Miamian Style
You are going to have hard time while choosing a restaurant to dine in Miami because there are a large number of them and they all are quite assertive no matter if they are serving classic American food or any other cuisine from a different part of the world. However, there is one thing special about Miami that must be given extra attention to: It is a heaven for the ones who have sweet tooth for all sort of desserts.
The first thing you should include in your must eat list in Miami is the crepe. This French baby is prepared such a delicious way in Miami that you can confuse whether you are actually in France or the States. You can have crepes both for breakfast and as an afternoon treat that'll accompany your coffee or soda. However, the sweet one served with fruits on side is recommended more.
You can have crepe in cafes and places just for crepes such as La Crepe Bistro, Apropo Crepes & Baguettes or Crepe Connection. Besides, you are going to encounter stalls that make crepe from where you can just grab your delicious crepe sandwich and go.
Pan Con Minuta
A trip to Miami is never complete unless you taste a Pan Con Minuta. It is actually a fish sandwich but one that can just be described as mouthwatering. Fried fish (snapper) is nestled between freshly baked Cuban roll and usually accompanied by onions and a simple touch of mayonnaise.
This is a great food if you are not looking for a proper meal that is consisted of the cool entrees and followed by main courses. It is just a sandwich but a must try when in Miami.
You are going to come across a lot of places serving Pan Con Minuta however you must note down the La Camaronera in your notebook since the place is famous for serving the best in the city. Their Camaronera sandwich is also recommended by visitors. The place is located on 1952 W Flagler St.
Main Image Credit: muyyum