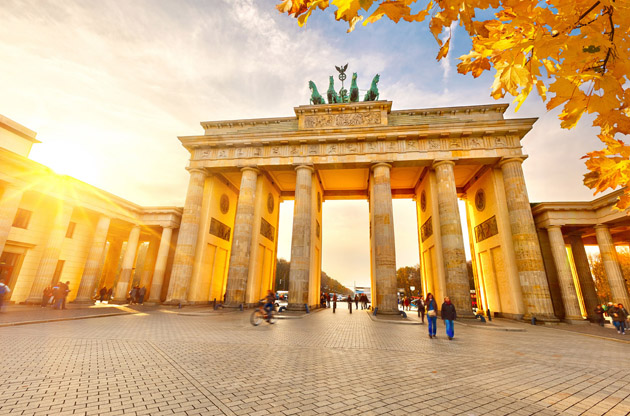 Berlin is one of the most exciting and characteristic cities in Europe and the reasons why are literally countless. No matter for what purpose you are traveling to Berlin, it will captivate you the moment you start wandering through its streets. The life in Berlin is relaxed and nice, and when this is combined with the charming atmosphere, Berlin becomes a favorite destination for may people around the world.
The aura of Berlin has really nothing to do with any other European cities'. The city has got a unique way of mixing the history with the present and it captures people the moment they step in the streets of the city. You feel you'll miss something if you sleep as you are surrounded by a sort of energy that makes you feel more alive than ever. Feeling like an outsider is not an option in Berlin; you fit just right within the other 3.52 million living.
There are 13 districts of Berlin. As well as city boundaries like the East and the West, these 13 differ from each other in terms of their characteristic features as well. All of them are full of must see spots and must try out things. Of course personal specifications gain importance at this point. Would you rather discover the hip cafes, get lost in the history wave or experience the daily life of a Berliner (not the dessert one, of course!)? Doesn't matter really. Berlin is by all means 'all inclusive!'
Where is Berlin?
Berlin is on the northwestern part of Germany and is one of the 3 homeland states of Spree River.
Getting to Berlin
Schönefeld and Tegel Airports are the two main airports in the city as of June 2013. However Bradenburg Airport, which is currently under construction, aims to serve as the only airport after completion.
It is easy to get to the airports from the city center as the public transportation is well integrated. All the information you may need is on Berlin Airport website.
Getting Around Berlin
Get ready to hear a lot of U-Bahn and S-Bahn as these two metro lines are the ones that will make it easier for you to move around. In addition, trams, buses, trains and cabs are also available.
Things to keep in mind about tickets, prices, schedules and route planners can be found on BVG website.
Attractions in Berlin
Once David Bowie described Berlin as the greatest cultural extravaganza that one could imagine. Probably a more accurate summary can't be made to cover the attractions in this magnificent city. Sights to see, places to explore and things to try in Berlin are by no means 'touristic' but rather an experience that'll be with you at all time.
Sightseeing in Berlin
As Berlin had been under the spotlights of the recent European history for a long time. There are countless places, gates, buildings and monuments to take a picture. Bradenburg Gate, Pariser Platz, the famous TV Tower, East Side Gallery (1.3 km long section of the Berlin Wall), Checkpoint Charlie, the breath taking Tiergarten and Potsdamer Platz are only the first ones to come to mind. If you are a museum lover then Pergamon and DDR Museum should be on your list.
Dining & Nightlife in Berlin
Berlin has always been good at offering tasty bites and fun till dawn however it is now even better with the contribution of the new hip districts. Stop by Mitte, Kreuzeberg or Neukölln to discover the places where the locals usually hang out. One 'a must' suggestion: visit Curry 36 and have the best currywurst (boiled and fried pork sausage) in town.
Prenzlauer Berg, Kreuzberg and Friedrichshain are areas that are actually famous with their cozy bars and cafes. When it comes to clubbing, Berlin is the heaven on earth. There are more than 200 clubs in the city most of which are in Mitte, Charlottenburg and Potsdamer Platz. Usually a small fee between 5 to 10 euros is required at the entrance.
Shopping in Berlin
Berlin is a great place to fill your suitcase with anything for two main reasons. First, it is not expensive (actually it is one of the most affordable cities) Second, you will probably never come across to this much choice ever again in your life. KaDeWe and Galeria Kaufhof are the fancy department stores. However digging into the flea markets and local boutiques are highly recommended in Berlin. Mauerpark and Arkonaplatz markets are among the Europe's best.
Excursions in Berlin
You will never fed up with the Berlin city life but if you do, head to The Botanic Garden to enjoy the silence and peace. Muggelsee, which is the biggest lake in Berlin, offers a great place to have a small picnic and it takes only half an hour by train.
Event Tourism in Berlin
The capital of Germany, one of the most charming cities in Europe, Berlin is a great destination for large scale international congresses, conferences, symposiums, fairs, tradeshows and exhibitions. It has been hosting international meetings for such a long time, with such an expertise that the city is now the first to come to mind to be chosen in Europe. Attending an event in Berlin is never only attending an event, it is also saluting a deep rooted culture in a historical city.