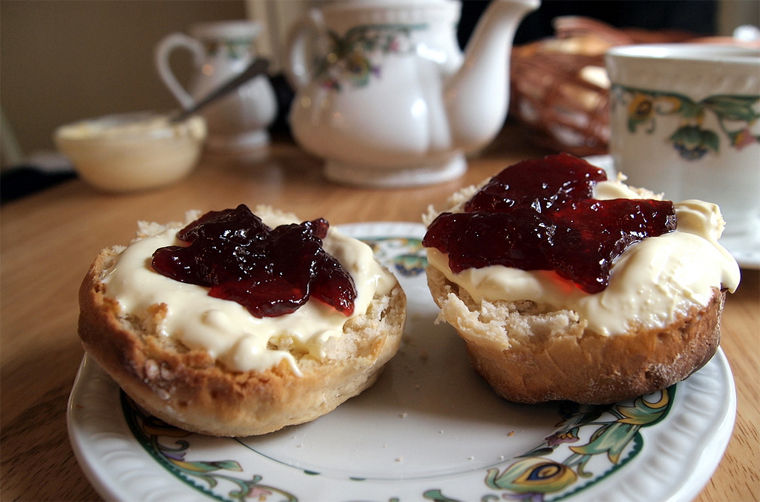 Scone
Accompanied by your 5 o'clock tea in London, Scone will definitely be a taste that you will not forget. The dough is neither sweet or salty which makes it a perfect to combine with clotted cream or marmalade. Being a basic component of cream tea, Scone is made without yeast unlike teacakes. You can also try the other variations with dried fruit or cinnamon or spread anything you want on it.
Fish & Chips
One of the most popular English dish, Fish & Chips is a traditional hot dish consisting of battered fish and deep fried chips. The fish served is generally Atlantic cod or haddock and may be accompanied by mushy peas. The potatoes are generally thicker than the ordinary French fries. Fish & Chips is commonly preferred as a take-away food in London.
Full English Breakfast
Like it or not, don't leave London having Full English Breakfast at least once. A full breakfast may consist of mushrooms, sausages, cereals, orange juice, fruits, marmalade, tea, white and black pudding and baked beans. A full English breakfast is never complete without bacon and eggs. Traditionally served at breakfast time, a full breakfast may also replace with lunch. Generally, it is not served in weekdays. Instead, it is served for the weekend or on special days. Each country in the UK has its own choice of accompaniments and you can take what you want on your plate according to your delight.
Main Image Credit: Christian Kadluba