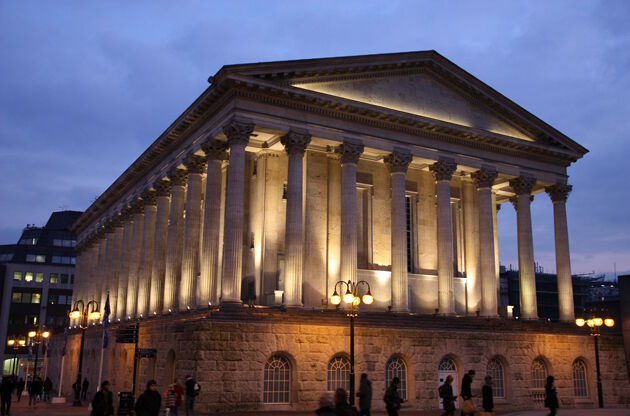 The heart of the industrial revolution of United Kingdom, with its many industries and crazy network of roads, Birmingham may not be an obvious tourist destination but there is still a lot to do and see here as you travel around the city's varied districts that range from shopping to business and artistic.
The city centre is a shopper's delight with the Brindleyplace offering you sophisticated and suave restaurants and bars while the Eastside is where all things artistic and creative happen. The ethnic diversity of Birmingham is accentuated by the Balti Triangle that gave the world the splendid curries and some great Asian fashion and then there is the Jewellery Quarter that creates the majority of the jewellery in Britain.
If you are looking for entertainment, then Theatreland with its vibrant art and culture show has to be your stop and if you are a foodie then the Chinatown with its lively clubs and great eateries will welcome you to sample its delights. And as the sun sets, head to Broad Street for a spectacular nightlife that will keep you on your feet till sunrise.
Known as the "City of 1000 Trades" in ancient times, Birmingham is slowly shaking off its mantle of being a primarily ugly trading and industrial city to emerge as a city with a lively cultural scene, replete with museums, art galleries and entertainment and some great shopping outside of London. Criss-crossed by a network of canals that have been cleaned and made beautiful, Birmingham is a city worth a visit to sample some great cuisine, shopping and entertainment.
Where is Birmingham?
Birmingham is the second largest city in Britain and is located in the West Midlands. Its economy was mainly driven by the many trades that flourished here post industrial revolution leading it to earn the sobriquet of "Workshop of the World".
Today, Birmingham has a dominant art and culture scene far removed from the grimy days when its workshops belched dark smoke into the horizon, and is reinventing herself as a popular tourist destination with the iconic Selfridges Building with its glinting architecture advertising this change to the world.
Reaching Birmingham
When travelling to Birmingham, your port of entry would be the Birmingham International Airport which is around eight miles away from Birmingham and has a number of national and international flights operating daily. The airport is well connected to the Birmingham International Rail Station by the free Air – Rail Link service from where there are trains that run very frequently to the New Street in Birmingham. This train ride is around 15 minutes.
There are also buses that ply between the airport and Birmingham City Centre while taxis from the airport to the city would take around half an hour.
You can also reach Birmingham by train as it is well connected to the rest of U.K by a network of railway routes. The main station of Birmingham is New Street though Birmingham as two other railway stations too.
You can also choose to reach Birmingham by buses, or drive down to the city or even come by a boat for a visit. There are many travel options to choose from to reach Birmingham.
Things to Do in Birmingham
There is much to do in Birmingham from visiting underworld aquariums, to spooky castles to the chocolate world. There is something to appeal to all visitors – irrespective of their ages.
If you enjoy marine life then be prepared to be mesmerised as you voyage under the sea at the National Sea Life Centre. As you walk through a glass tunnel that is immersed in a million litre of ocean water, the giant green sea turtles, colourful tropical fish and even sharks will all be watching you curiously just from the other side of the glass.
The Think Tank Museum and Science Gardens are a must visit for awe inspiring displays that are all interactive and fun and offer learning experiences in the realms of engineering, mechanics and other sciences that will remain with you for life.
You could also choose to spend the day at the Jewellery Quarter exploring its two museums, many art galleries and historical buildings, not to forget the shops selling jewellery that number over 100. If you are a history buff, then a visit to the Warwick Castle with its ancient tales is a must for a fascinating albeit slightly creepy experience.
For a step back in time visit the Black Country Living Museum where costumed people go about their daily lives in a village complete with original shops, houses, schools and even a fairground. You could choose to explore a coalmine deep inside the earth or take a ride in an ancient tram to experience life in the bygone days.
A visit to Birmingham would remain incomplete without visiting the Cadbury World which is a chocoholic's paradise. If you love chocolates then this has to feature in your itinerary as you learn about how the magic of chocolate is created.
Shopping in Birmingham
This city will delight shoppers with the sheer range on offer both in price and in style. Well known Harvey Nichols and Selfridges to traditional markets of Bullring makes shopping in Birmingham a pleasure.
You could choose to indulge in shopping at the modern Bullring which is one of the biggest malls in the UK, or take a stroll and enjoy shopping at the tradition markets of Bullring for a different kind of experience. There are also other shopping malls like The Mailbox and the Pallasades to add variety to your shopping.
Dining and Nightlife in Birmingham
Birmingham has a lively nightlife with trendy nightclubs, great theatres and comedy clubs and chic bars. The Broad Street is where the action shifts post sundown with its numerous bars and night clubs. Some of the great bars are the Bar Room Bar, Pennyblacks and the Malmaison. Then there are a number of old pubs serving great food and ale and some also have the reputation of being haunted.
Excursion and Tours in Birmingham
Do not miss the Graveyard Ghost walk for thrills and chills as the spooky history of the city's past is narrated to you as you walk along the cemeteries and catacombs of the city and visit some of the most haunted buildings of the city like the Red Lion Pub or the Old Join Stock Pub.
Also a must do is a trip from Birmingham in a steam train to Stratford-upon-Avon which is an experience of a life time.