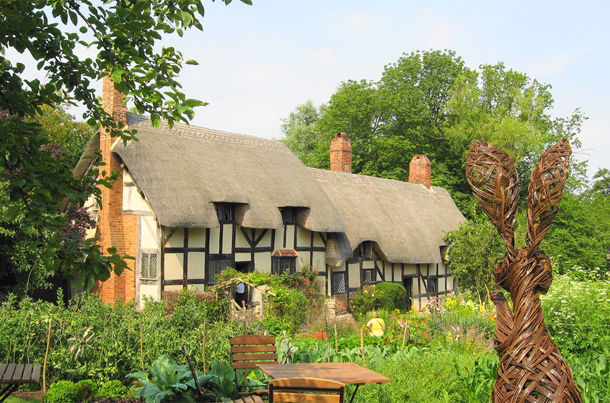 It was nearly 10 years before when I was packing up for my first travel abroad alone. As you can imagine, I was way too excited yet a little bit nervous. However, the destination was so hilarious for me that I couldn't think of any other thing than being there as soon as possible. It was my junior year in studying English Literature at the university and I had an insatiable desire to know more and more about the English culture, history, literature and or in other words, anything about England. And guess what! There was England at the end of this road.
I was more than lucky because my first stop in England was Stratford upon Avon, the birthplace of Shakespeare. I think there's no need to tell much about my crush on Shakespeare as an English Literature student and I had that incredible chance to visit his town! When I finally got there, I was literally mesmerized by the medieval atmosphere of this town and I could swear that I was in a movie set, or maybe I was living in a book. Or, I must have been time travelling. I didn't know what exactly happened to me but the only thing that I was sure about was this dream-like place couldn't be real! If visiting England is on your agenda, I know that you won't dare to leave that country without paying a visit to Stratford upon Avon!
Are you ready to smell the history or old book pages? Then, give me your hand. We're going on a journey to a wonderland!
Here we are! When you think you have breathed enough of the air of this fabulous town wandering around the streets, you can start your tour by visiting the five houses from Shakespeare Birthplace Trust. These are Shakespeare's Birthplace, Anne Hathaway's Cottage (no, not that Anne Hathaway you think. She is the wife of Shakespeare), New Place & Nash's House, Mary Arden's House and Hall's Croft. The gardens of these houses, the atmosphere inside, the decorations, the furniture or the kitchenware are just glamorous. They are so well preserved that when you walk in these houses, you will feel someone from the family can appear at any time. When I was in Shakespeare's Birthplace, Shakespeare's slippers were by his bed and his pillow was given the shape of as if he just got up from his bed!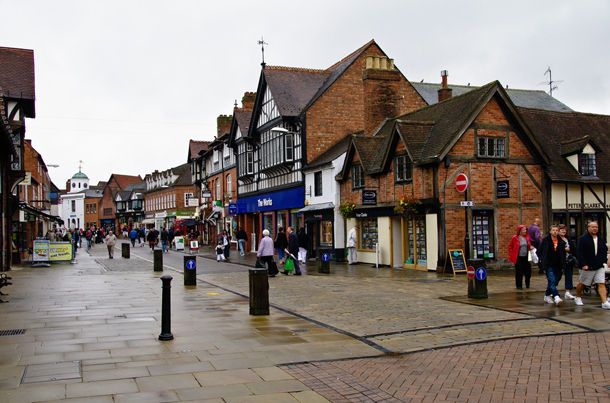 Image Credit: Moshe Reuveni
After this inspiring and magical trip, your next stop can be Bancroft Gardens and of course River Avon because I can't think of any better way to wake up after this stunning dream. The peace and the beauty of this scenery will make you regain your consciousness. You can lie down on the grass and be fascinated by the old and soothing River Avon. If watching is not enough, you can just take a boat trip and see the gorgeous houses by the river. Don't worry, you will have enough time to dream during this boat trip.
Your following activity will probably be watching a play at Royal Shakespeare Company. There are two theatres which are Royal Shakespeare Theatre and Swan Theatre belonging to RSC and they produce new plays of contemporary playwrights as well as the plays of Shakespeare and other classical playwrights. I guarantee that it's almost tasty as watching a play at Shakespeare's Globe in London.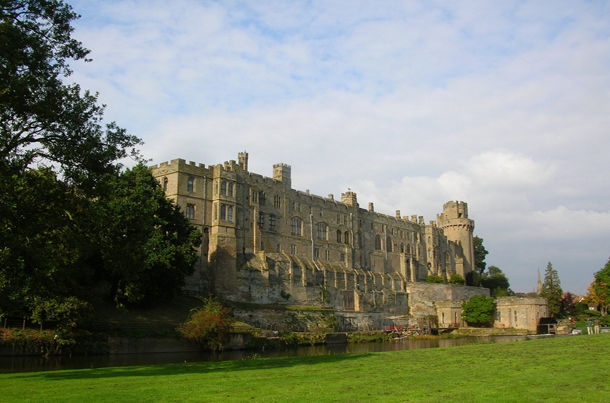 Image Credit: Judith
If you aren't in a hurry and if you have one more extra day (hope you have) Warwick Castle should definitely be the next stop on your list. It's about 10 miles from the center and offers you another dream. Built in 1068 by William the Conquerer, this medieval castle is absolutely stunning with its towers, dungeons, gardens and fascinating interiors. For another time travelling experience, don't miss the chance to visit Warwick Castle when you're in Stratford.
Your last but not the least stop can be Holy Trinity Church. Also known as Shakespeare's Church, Holy Trinity Church draws more than 200000 tourists a year as the place where Shakespeare was baptized and buried. His wife Anne Hathaway and his eldest daughter Susanna were also buried here.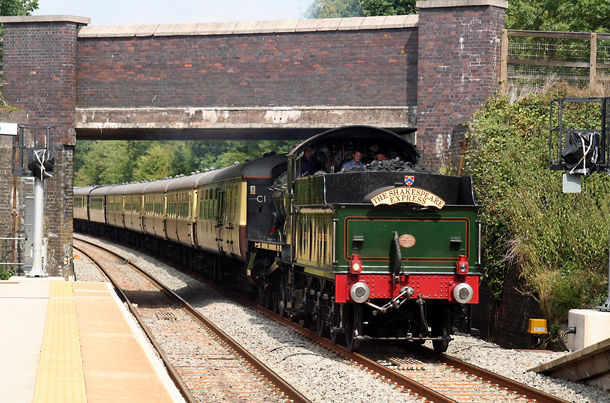 Image Credit: John Garghan
Stratford Upon Avon has limitless offerings for you but let's say you need to go back for example to Birmingham. Which vehicle will you prefer? The Shakespeare Express for sure! This vintage train will take you from Stratford upon Avon to Birmingham in another dream. As I said before, this cute town is there to make you feel in a wonderland and your time there will never be enough. If you also have sweet memories in Stratford, please share with us to expand this dream!
Main Image Credit: Pikakoko