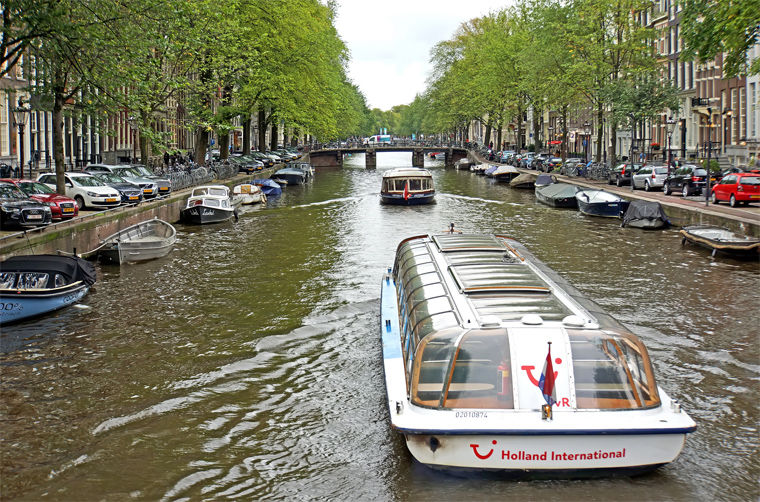 Rijksmuseum (The State Museum)
Rijksmuseum is known as the most popular museum in Amsterdam. Since it opened its collection to the public in 1800 it went through many transformations and renovations. Now it serves in its splendid building that is designed by Petrus J.H Cuypers, a Dutch artist. In Rijksmuseum you will find a huge collection of Asian Art and a rich painting collection that belongs to Dutch Golden Age. The museum also hosts the largest art history library in Amsterdam. Rijksmuseum is open between 09:00 and 17:00 every day. To reach there;
You can take trams 2 and 5 from Central Station and get off at Rijksmuseum tram stop
From Zuid Station, you should take tram 5
From Sloterdijk or Amstel Station, tram 12 and you should get off at Museumplein
From Schiphol Amsterdam Airport, you should take bus 197
And from Marnixstraat regional bus station you can either take tram 7 and 10 to get off at Spiegelgracht or, you can take bus 145, 170, 172 and 197 to get off at Rijksmuseum bus stop.
Van Gogh Museum
Van Gogh Museum will undoubtedly present you an incredible experience of the Dutch artist. Being the largest museum that hosts his artworks, Van Gogh Museum is a national museum that is visited by nearly 1.5 million people each year.
The museum houses more than 200 painting, and 500 drawings of Vincent Van Gogh as well as the artworks of his contemporaries. The museum building that is opened in 1973 is designed by Gerrit Rietveld and after 26 years, elliptical exhibition wing that is designed by Kisho Kurokawa opened.
The museum is open daily between 09:00 and 06:00pm and only on Fridays it is open until 10 pm. It is situated in the Museum Square and it is very close to Rijksmuseum. To have more information about how to reach there, you can visit the public transport planner of Amsterdam.
Stedelijk Museum
Stedelijk Museum is the contemporary and modern art museum that is located also in Museum Square, near Van Gogh Museum and Rijksmuseum. The wide collection of it includes the artworks from early 20th century up to 21st century of Vincent van Gogh, Andy Warhol, Lucio Fontana, Henri Matisse, Wassily Kandinsky, Jackson Pollock and more. The museum that is opened in 1895 was designed by Adriaan Willem Weissman in Dutch Neo-Renaissance style. Stedelijk Museum is open daily between 10:00 and 6:00 pm. Only on Thursdays, it is open until 10:00 pm.
To reach there from Amsterdam Central Station,
You can take tram 2 and 5 to get off Van Baerlestraat or bus 170 and 172 and get off at Hobbemastraat or Museumplein.
From Amsterdam Amstel train station, you can take tram 12 and get off at Van Baerlestraat.
From Amsterdam Zuid WTC train station, you can take tram 5 and get off at Van Baerlestraat
Image Credit: Moyan Brenn