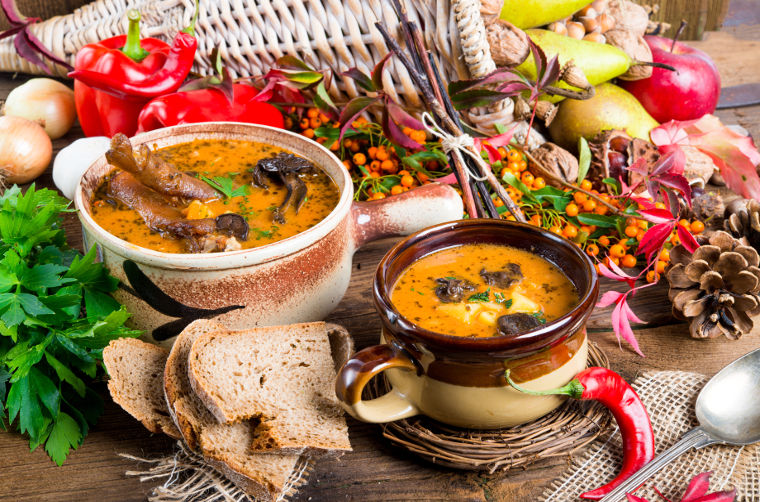 Pisang Goreng Sambal Roa
One of the first tastes you should try in Indonesia is definitely Pisang Goreng Sambal Roa. It is kind of a deep fried banana and mostly served with Sambal chili. The bananas that are used in this recipe are not much sweet and ripe and they taste so good when they are fried.
For its sauce, Sambal Roa, smoked fish, garlic, various spices and herbs are used to add a chili flavor. Many locals prefer Pisang Goreng Sambal Roa as a snack or side dish. If you think this unique and memorable taste appeals to you, never end your Jakarta trip without giving Pisang Goreng Sambal Roa a try.
Gorengan
Frying is a popular cooking technique in Indonesian cuisine and another common fried dish in Gorengan. Gorengan means fried things in Indonesian. And literally, many different things are fried for this dish such as pineapple, soy beans, tofu or yam.
You may think that Gorengan is kind of an unhealthy dish but giving it a try once will cost you nothing. You can find Gorengan carts anywhere across many roads in the city and cheer up your afternoon with this yummy taste.
Sop Buntut
If fried dishes just don't appeal to you, this well-known food in Indonesia may interest you. Sop Buntut is an oxtail soup. However beef is mostly used in the recipes rather than cows.
Sop Buntut is common in many Asian countries but in Indonesian version of this soup, oxtail is sliced to be fried or grilled and then cooked in broth with different kinds of vegetables. Sop Buntut is definitely the kind of taste which is nutritious and healthy and it will just give you a flavor of Asia.