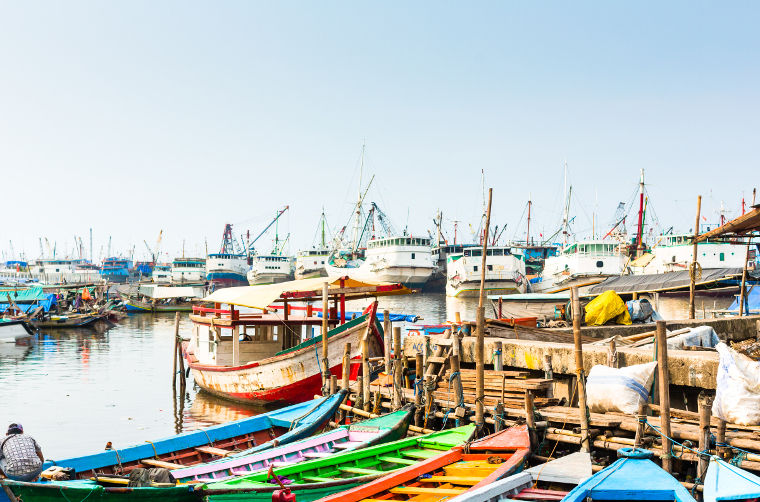 Spend a Day off at Ancol Dreamland
Ancol Dreamland or shortly Ancol, as most Indonesian people call it, is known as the biggest integrated tourism area in South East Asia. It houses a reputable theme park, championship golf course and many facilities as well as the hotels.
If you have some extra time, you can choose to stay at the hotels that are located in Ancol to get the most out of it. Dunia Fantasy, SeaWorld Indonesia, Atlantis Water Adventure, Taman Pantai or Art Market are among the facilities that you can have a really great time.
Ancol Dreamland is located in Pademangan, the Jakarta's waterfront. For more information about the facilities of this theme park, you can visit the official website of Ancol Dreamland.
Do Some Shopping at Surabaya Street
You can find many flea markets in Jakarta but without any doubt, Surabaya Street should be on top of your list, especially if you are interested in antiques. For many different kinds of antiques at reasonable prices, Surabaya Street is the best address.
One thing you should pay attention to is that, there many replicas as well as the genuine antiques. However, among the things you can buy at good prices are carvings, jewelry, musical instruments, or traditional handicrafts from even 18th century.
Surabaya Street is located in Mentang in central Jakarta and is open daily between 09:00 to 17:00. Spending an evening there will definitely be profitable!
Enjoy the Car Free Day
If you are in Jakarta on Sunday, you are lucky to enjoy the car-free roads. Starting from 06:00 am and lasting until noon, it is prohibited for cars to enter Sudirman-Thamrin Street on Sundays. So people have the chance to enjoy this main road without any vehicles.
You can ride a bike, run, skate or just walk on this street in that time. Also many communities take place in this activity and it just turns out to be a kind of urban festival. You may have happened to come across a car-free day anywhere in the world but this one in Jakarta will definitely be a great chance to enjoy the city from a different viewpoint.