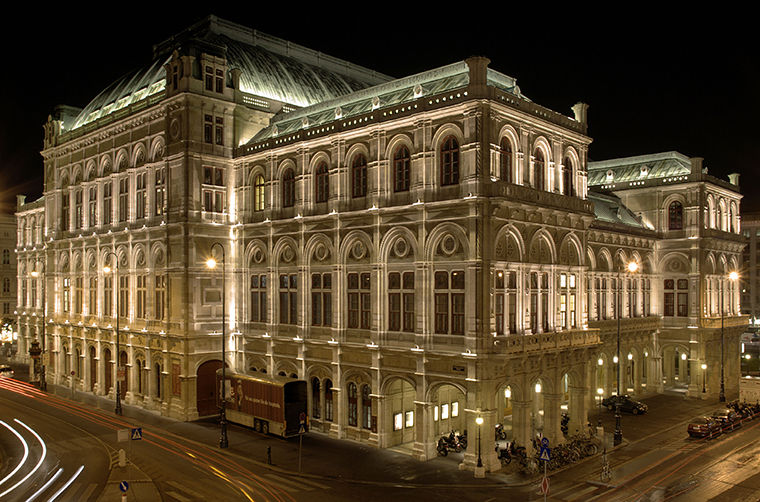 Take a day off at Museumsquartier
Covering 60000 sqm area of space, Museumsquartier is the 8th largest cultural center in the world. it houses nearly 70 cultural facilities as well as the shops, cafes and courtyards. This perfect recreation center is one of the most popular tourist attractions in Vienna with its historic buildings and the contemporary museums. When you are there, you can be showered by visual and performing arts, architecture, dance, fashion, theatre, literature, photography or street art.
Make sure you check what's on at Museumsquartier when you are in Vienna because there's always more than tens of shows, exhibitions or any other cultural activities that will appeal to you. Among the institutions that take place in Museumsquartier are:
Mamok – the largest modern art museum in Central Europe
Leopold Museum – that displays masterpieces from modern Austrian art, Austrian Expressionism and Viennese Secessionist movement
Kunsthalle Wien – an exhibition are that hosts many international contemporary art shows
The Tanzquartier Wien – a facility for contemporary dance and performance
To have more detailed information about the institutions in Museumsquartier and their opening times, you can visit the official website of Museumsquartier.
Watch an Opera at Vienna Opera House
No matter you are into opera or not, you must watch an opera when you are in Vienna. Vienna Opera House is one of the most important opera houses in the world and it houses the best symphonic music orchestra in the world. Every day, a different program is on the stage and per season, more than 50 operas and ballets fascinates the audience.
To get mesmerized by the magnificence of the opera hall, you don't need to watch an opera. Vienna Opera House hosts an opera museum and you can visit the opera hall except the performing hours, too. The repertoire of the Vienna State Opera differs from the baroque opera to the 20th century opera.
To buy tickets online and check the monthly schedule, you can visit the official website of Vienna State Opera.
Get an Aerial View of Vienna
The Giant Ferris Wheel was opened in 1897 to celebrate the Golden Jubilee of Emperor Franz Josef I but the current one was rebuilt in 1945. So it is more than just a tourist attraction unlike other popular ferris wheels in the world. This historic landmark in the city also featured in the popular movie 'The Third Man' in 1949. Originally, the ferris wheel had 30 cabins before the World War II and it was rebuilt with 15 wooden cabins.
The Giant Ferris' full circle takes 20 minutes and displays a breath-taking view of Vienna. When you are at the top of the ferris wheel, you will be 65 meters up from the ground. To have this highly romantic experience, you buy your tickets online via the official website of The Giant Ferris Wheel and learn more about the opening hours.