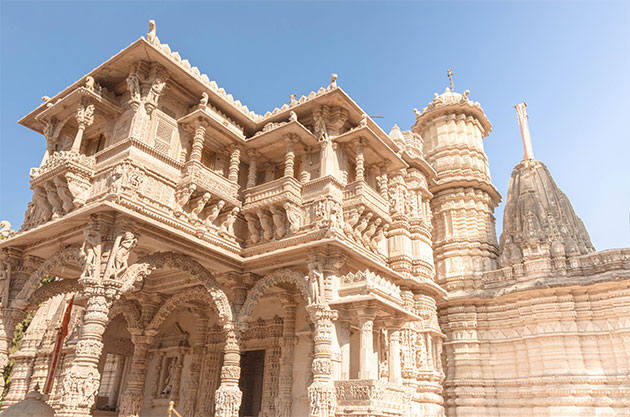 One of the must see cities of the wondrous India, Ahmedabad has got so much to offer to its visitors. Its unique beauty as well with the historical and cultural roots that have been preserved very well up until today guarantees an unforgettable journey.
Ahmedabad is in the Gujarat state of India and usually referred as the commercial center of the state. It is not the capital however because of the business opportunities and serving as the hub of commerce, Ahmedabad plays an important role in India's business scene. This is also the reason why a large number of international events take place in Ahmedabad throughout the year.
The approximate population of Ahmedabad is 6.5 million people. It is the sixth largest city in India and was chosen as the "Most livable city of India" by Times Magazine in the year of 2012.
The city is also one of the most important ones in history of India. Ahmedabad was home to famous Sabarmati Ashram, also known as the Indian Independent Movement. It is also the city in which the famous Navaratri Festival, which is considered to be the longest dance festival in the world.
Ahmedabad is going to welcome you with its characteristic features shaped by a touch of modernity that walks hand in hand with tradition. With a lot to see, try and do, your trip to this beautiful city will turn into an unforgettable memory.
Where is Ahmedabad?
Ahmedabad is located in Gujarat State of India, on west part of the country. The city is on the banks of River Sabarmati.
How to get to Ahmedabad?
Sardar Vallabhbhai Patel International Airport is located on 6 km north of Ahmedabad city center. It is one of the busiest airports in India and hosts both domestic and international flights. The official website of Sardar Vallabhbhai Patel International Airport contains needed transportation information for the visitors who want to reach the city center or go to the airport from Ahmedabad central.
How to get around in Ahmedabad?
Most of the local transportation in Ahmedabad is carried out by buses. All parts of the city can be reached by Ahmedabad Municipal Transport Service's buses which operate from 6AM to 11 PM. You can also use Bus Rapid Transit System, too. Rickshaws are also a common way used in daily transportation and actually a must try experience if you are a visitor. If you need a cab, getting in touch with your hotel's reception is recommended.
Attractions in Ahmedabad
Ahmedabad isn't like one of those cities with shiny streets filled with nice boutiques and stylish cafes. Rather than that, what this city has got to offer to you is much more local and sincere. There are many places to see, most of them are religious sites which are some of the best examples of architecture in style. You can also experience Indian way of shopping and eating in Ahmedabad, too. There are also many excursions if you have more free days to spend in the city.
Sightseeing and Museums
You can start your exploration in Ahmedabad by visiting Gandhi Aashram, which used to be Mahatma Gandhi's house. Of course, it is one of the places that attracts a large number of visitors in Ahmedabad and usually very crowded. It was this place where Matama Gandhi started the famous "Dandi March" in 1930. Bhadra Fort and Akshardham Temple are the other two places that truly deserve a visit in Ahmedabad.
If you would like to visit a museum when there, you can check Calico Textile Museum out, which is considered to be one of the best textile museums in the world.
Shopping in Ahmedabad
Ahmedabad is one of the best cities to get to know what shopping is like in India. As the city itself is the textile heaven of the country, the handmade garments made out of textile are very popular. In addition, fresh herbs and spices must be included in your list of things to buy if you like Indian food and want to try cooking some back home.
Remember, Ahmedabad is one of the cities where English is not spoken widely. Therefore shopping and bargaining while doing so may be a hard if you are not accompanied by a local.
The recent years have brought shopping malls in Ahmedabad as well. If you want a more proper shopping experience, you can visit these.
Dining and Nightlife in Ahmedabad
If you like trying new cuisines or if you are already a fan of Indian food, you will feel you are in Paradise when in Ahmedabad. It is one of the best cities in India to try some of the most delicious examples of the Indian cuisine. Most of the population of Ahmedabad follow vegetarian diet, therefore the food that'll be served will not contain meat. Khandvi, Haandvo and Bhajiya are among the Ahmedabad traditional dishes you may consider trying.
It is forbidden for Indian citizens to consume alcohol in Gujarat state. Therefore a nightlife based on night clubs and alcohol doesn't exist in Ahmedabad. However, you can buy and drink alcohol as a foreigner. You will need to show you identification card while doing so. Most of the hotels have a bar where you can enjoy good quality whiskey and rom. Beer is not sold and consumed very much in Ahmedabad.
Excursions in Ahmedabad
Nal Sarovar - Bird Sanctuary is located 65 km from Ahmedabad city center and is popular among the visitors of Ahmedabad who have an extra day to spend there. It is a great spot to observe the natural life which is thought to be nonexistent in that part of India. It is a good place to spend a day, enjoying the nature.
Event Tourism in Ahmedabad
As the heart of textile of India, Ahmedabad hosts a large number of fairs and trade shows focusing on this area. The venues that can meet the needs of such large scale events as well with the increasing number of good quality hotels make Ahmedabad even more attractive in world's event tourism scene.