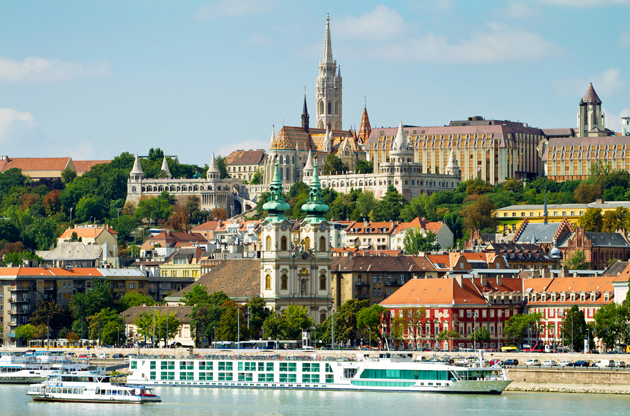 The capital of Hungary, Budapest, is the largest city in the country. With a population of almost 1.8 million, the city has been successful at keeping its cultural and unique atmosphere. Budapest is on Central European Time (CET), UTC +1.
Budapest is still regarded as one of the most fascinating cities in the world. With its world class classical music scene, historical places that still have a lot to tell and its shiny day & night life, the city has got a lot to offer.
People from Budapest are known to be really respectful and nice. The city gets the feeling of relaxation and calmness from the locals. You'll see them mostly hanging around in the small coffee shops, enjoying themselves.
People prefer houses rather than apartment flats in Budapest. So get ready to see many houses that reflect the Hungarian architecture. And of course, less tall buildings filled with flats.
Although locals are interested in a lot of different sports, football is the leading of all. You may come across a lot of locals watching a game excitedly. They also enjoy listening to live music concerts. It is highly possible to see more locals than tourists in a classical or folk music concert in Budapest.
This city is one of a kind not only because of all the cultural richness, architectural and natural beauty it has, but also because of its people. Budapest will give you the feeling of exploring something totally new, while making you feel like you are already familiar with it.
Where is Budapest?
Budapest is located on central northern part of Hungary. It is divided into two by the beautiful Danube River. Western part of the river is known as Buda and the southern part is Pest.
Getting to Budapest
For attendees inside from the EU, there are many ways of transportation choice. International flights are also widely available. Hungarian Railway, Volanbusz, and Budapest's Ferihegy International Airport give detailed information about possible options.
Getting Around in Budapest
Local Transportation is easy to use as there are many ways to go around the city. Ticket types, the prices, journey planner and important information can be found on BKV, Budapest's transportation operator
Attractions in Budapest
Budapest is definitely one of the cities in Europe whose cultural atmosphere can be described as a treasure. From museums to places to see, there are plenty of things to do here. The time spent here, will be remembered among the best.
Sightseeing in Budapest
The Royal Palace, Parliament Building, Danube Bridges that divide the city into half should be on places to see list. Budapest History Museum and the National Gallery are two of the important museums that summarize the striking culture of the land.
Dining & Nightlife in Budapest
Dining options are numerous in Budapest. There are plenty of restaurants that serve the best examples of the classic Hungarian cuisine. When it comes to having fun, Budapest know how to do that well, too. Nightlife in the city is always on the move, filled with all sorts of entertainment that can be imagined.
Shopping in Budapest
As well as being a meeting point for unique experience on Hungarian culture, the city is also a great spot to shop. Hungarian classics; hand painted ceramics, carved crystals, spices, meat products and much more can be found in Great Market Hall.
Excursions in Budapest
The city itself is one exciting city filled with a lot of things to do, explore and see. Keep in mind, you are in the best place to do some bird watching. Horse riding is definitely different than the regular in this country. The last but not the least, take bath in this thermal treasure, especially in spa built in monuments.
Tips for Budapest
As all of the cities in the world do, Budapest has also got some characteristic features, dos and don'ts that would be good to know before your trip. Here, we listed some of the most useful and important ones.
Don't exchange money in the machines on the streets, use exchange or post offices instead.
If possible, always order a taxi by phone in the city as hiring a cab is still one of the biggest tourist traps.
Make sure a restaurant's menu and price is clearly listed at the entrance before you go in. It may cost much more than expected.
Váci utca, the tourist district of the Pest side is notorious for having many tourist traps. So, be careful there.
Don't forget to validate your ticket before using any kind of public transport. The validating machines can be found around stops.
Locals are known to be really friendly, nice and helpful. Don't hesitate to ask questions.
Event Tourism in Budapest
Budapest, the capital of Hungary is now a top destination not only among wanderers of Europe but also among the event attendees from all over the world. The city has been gaining importance because of the increasing prosperity that comes as a result of the successful organizations of international congresses, conferences, symposiums, fairs, exhibitions and tradeshows.