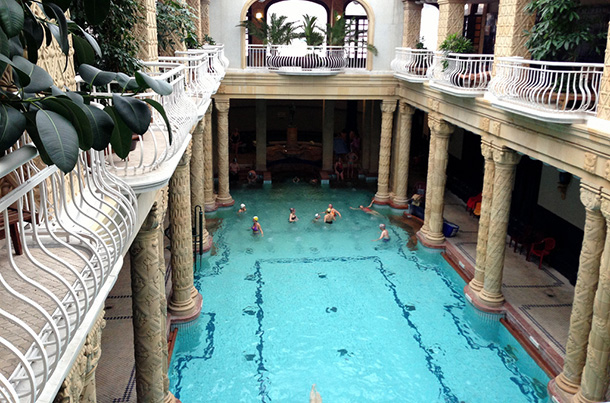 Budapest, whose bathing culture dates back to Roman times and enriched by Turks, is known as "the City of Baths". Being rich in natural hot springs, thermal water and spa resorts, City of Baths draws millions of tourists each year.
During 16th and 17th centuries, Turks turned these thermal springs into their traditional baths and now it's highly possible to find both historic bathhouses and modern spas in Budapest. If you are about to go Budapest and not sure which one to choose, keep reading this article to help you soothe your soul. Here's best relaxing spas in Budapest that will both heal your body and soul.
1. Gellért Baths
Located in Hotel Gellért, Gellért Baths will make the perfect choice if you're traveling with your family. Boasting being the most photographed spa not only in Budapest but also in Hungary, Gellért Baths is awaiting to allure you with its Art Nouveau style and 13 pools. Don't miss this unique experience.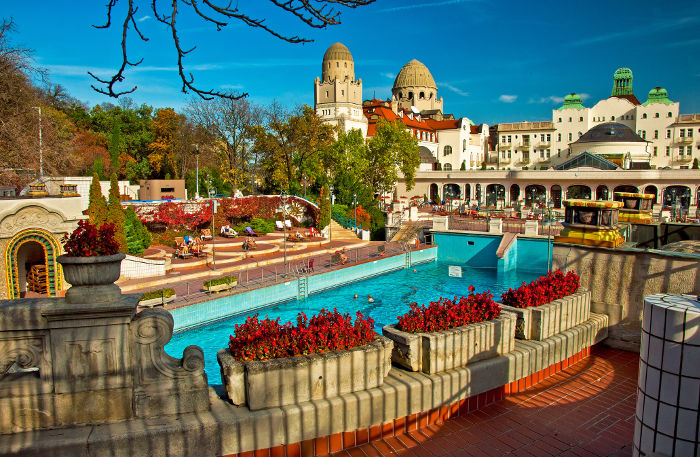 2. Császár Baths (Veli Bej)
If you're looking for a more historic one, Császár Baths will meet your need. Built in 16th century by Turks, Veli Bej (in its original name) is the oldest bathhouse in Budapest. Although many extensions were added, the classical style is still preserved. Note that all pools are coed.
3. Széchenyi
Travelling with your partner and you need a couple-friendly bathhouse? This entirely coed place will satisfy you with its steam baths, aroma cabins and more. A perfect choice for nice surprises for your beloved one.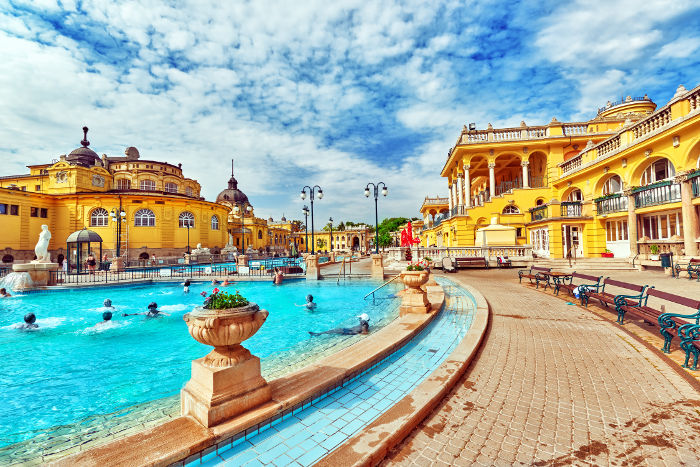 4. Rudas Baths
Being the oldest and one of the most amazing Turkish bath Rudas, offers a traditional atmosphere with its dome or octagonal pool. It has 6 thermal pools with different temperatures and sizes, and also a classic style swimming pool. What's more, on Fridays and Saturdays, you can enjoy late night bathing and swimming!
5. Király Baths
Another traditional Turkish bath Király is built at the beginning of the Turkish occupation in Hungary. Reflecting the very style of Ottoman architecture with its octagonal dome and its interior design, Király has healing waters that are recommended to cure illnesses of joints and chronic arthritis as well as the post-injury rehabilitation treatments.
6. Danubius Health Spa
Featuring 2 swimming pools (1 indoor and 1 outdoor), a steam room, saunas, an aroma cabin, thermal pools, a hot tub and an exercise room, Danubius Health Spa boasts being one of the oldest spa hotels in the world. It is located on Margaret Island which is known for its healing, mineral rich water.
7. Lukács Baths
This option that I offer is the last but never the least. If you want to discover a local place than a tourist attraction, Lukács Baths will make your day. Being a more authentic yet intimate place, Lukács Baths is a coad bathhouse which is also popular among local artists.
Image credit: Heather Cowper