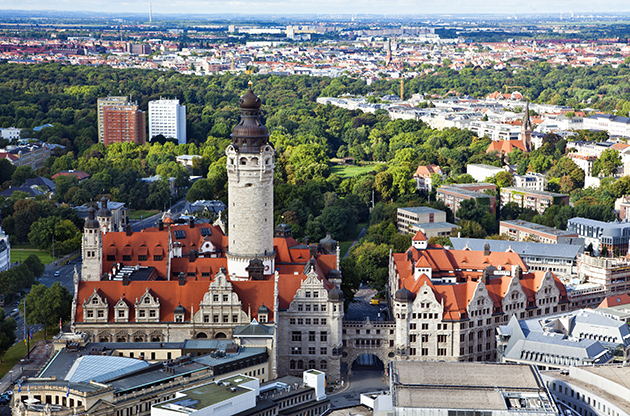 Johannesburg, also known as Jo Burg or Jozi, is a bustling metropolitan city and is home to almost 3 million people. The city offers a unique and diverse experience to all the visitors. Whether you are on business or just on a relaxing vacation, Johannesburg offers everything which you would want in a city.
Johannesburg is the financial capital of South Africa and is home to 4 conference centers which can hold about 5000 people each. About 10% of GDP of the sub-Saharan Africa is generated from Jo Burg alone. A unique thing about the city is that is there is no predominant language here. Although English is widely used everywhere, there is no dominating language group like in other cities of South Africa.
As mentioned above, there are many things about Johannesburg are unique. The number of street entrepreneurs doing business here is something which catches the eye of everyone. These vendors sell everything from soccer balls to umbrellas while going around on their motorcycles.
The barber shops here are another different story. Most barbers can be found on the roads, specializing in African style of hair cutting! The city's rich legacy of gold mining can still be seen in the mine dumps strewn across the city. Even though these dumps are fast disappearing, there are still some left to remind people about the golden era.
Taking the theme of "go green" very seriously, Johannesburg has got probably the highest number of trees in the world. If you are a nature lover, then this city is the destination for you. If you want some fresh air, then Jo Burg is the place for you!
Where is Johannesburg?
Johannesburg is located at the north of South Africa and is about 550 kilometers away from the northernmost tip of the country.
Getting to Johannesburg
Johannesburg is conveniently located at the centre of South Africa and is the hub of every form of transport, whether it is local or international. More international carriers operate at the O. R. Tambo International airport (Johannesburg Airport) than any other South African city. There are direct flights from New York, Buones Aires, Sao Paolo, Paris, London, Frankfurt and also from Asian cities like Hong Kong, Singapore and Bangkok.
There are two ways of getting into the city from the airport. The first option is by train and the second is by taxi. The first option, known as Gautrain, does not operate on weekends and you can avail the service only during weekdays. It takes about 25 minutes for the train to reach Johannesburg.
Attractions in Johannesburg
Like the caption of Johannesburg tourism says, it is a city where you get to work and play! There is no dearth of things which you can do in Johannesburg. Let us take a look at some of the options below.
Central Business District / CBD
The Central Business District or CBD of Johannesburg was recently re-developed before the 2010 World Cup and has been the cornerstone of all developments since then. There are numerous art studios and galleries located here along with wholesale outlets where traders sell their commodities at bulk rates. On the east side, there is "Bioscope", which is an independent cinema, the "Troyeville Hotel" and all the stadiums. Good food and the "Oriental Plaza" shopping mall can be found towards the west of the CBD.
Other notable attractions in Johannesburg include:
Old Kromdrai Gold Mine( One of the first gold mines of Johannesburg)
Workers Museum( Museum dedicated to black workers)
Walter Sisulu Botanical Gardens (Gardens and a restaurant)
Absa Money Museum( The only money museum in Africa)
Mandela Family Museum (Nelson Mandela's former residence)
Shopping in Johannesburg
Street Markets & Flea Markets
Johannesburg has a number of bazaar-type or flea markets where can buy local arts and crafts. One of the most popular is the "Crafters Market" at Jukskie Park on Church Street. It is the ideal place to hunt for some bargain traditional African souvenir, jewelry, leatherwork, and pottery. The market is open every day from 9:00 am till early evening – around 7:00 pm.
Other popular flea markets include the "Mai Mai Market" (the oldest market in the city); the "Panorama Flea Market" and "Bruma Flea Market".
If you are looking for a more convenient and comfortable shopping experience then you can head to one of the many malls and shopping plazas that have dotted the city. The Sandton City Mall, the Northgate recreation center, the 44 Stanley shopping complex, and the Oriental Plaza are popular with the tourists and locals alike.
Dining and Nightlife in Johanneburg
Johannesburg has many options when it comes to entertainment and nightlife. Art lovers can head to one of the many arts studios or theaters in the city. The late 19th century Globe Theatre and the Joburg Theater are especially recommended.
Johannesburg has many pockets for nightlife; the most popular being the Melville party strip, the Sandton area and Rivonia. These areas have a number of bars and dance clubs, including a number of gay-friendly nightspots.
Being a major metropolitan city, Johannesburg has a variety of restaurants serving a variety of cuisines. Visitors can choose from a number of 'dining-pockets' like Melville, Fordburg, Greenside and Cyrildene.
Excursions and Tours in Johannesburg
Constitution Hill – Former prison complex that has been refurbished into a museum.
Melville Kopies Nature Reserve – A biosphere reserve with relics from the Iron Age located in the heart of the city.
Travel Tips for Johannesburg
Johannesburg has got a high crime rate. Therefore that'd be wise to be extra cautious when possible.
If you are going to need a cab, make sure your hotel calls one from a number. Don't get on a random cab on the road.
If you are driving, not stopping at red when there is a suspicious situation is not a problem.
Never leave your valuables in the car.
If you will visit a particular town in Johannesburg, make sure you make enough reading and know the things to be considered in advance.
Event Tourism in Johannesburg
With 4 major conference centers (accommodating 5000 guests or more) and a few dozen more centers spread all across the city, Johannesburg is an ideal location for a business meetings, international congresses, conferences, symposiums, fairs and trade shows. Every year the city is visited by a large number of people to be a part of the important gatherings and most of these people cannot help falling in love with the unique charm of the city. Be prepared to be one of them; Johannesburg is waiting for you to be discovered!