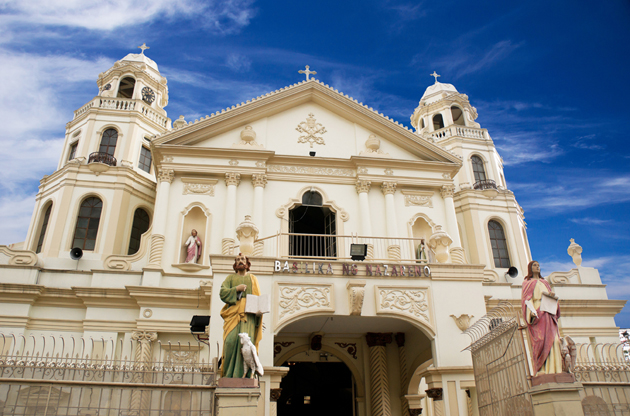 Manila is the capital city of the Philippines and it is the center of commerce, trade, media, healthcare, finance, entertainment and arts. In short, Manila is a global city. Anything that a tourist would want to see—like cultural heritage, smorgasbord, nightlife, museums, historic places, amusement parks and whatnots—they can find in Manila.
The people of Manila are friendly and hospitable; they fondly call themselves—Manileños. Most people in Manila are bilingual and they speak both English and Tagalog. The majority of people there are fluent in both oral and written English so communication is quite easy between locals and foreigners.
Not all people you find in Manila are born and bred in the area. In fact, you will find plenty of tourists and locals who hailed from the province to vacation in the big city. Further, people working in establishments may not at all be familiar with Manila because they themselves hail from the province and came to the big city to look for jobs—just an FYI.
Life in Manila is quite fast-paced as opposed to its neighboring cities and other cities of the Philippines and the traffic can be grueling.
Where is Manila
Manila is the capital city of the Philippines and is located in greater Luzon. Metro Manila is composed of 16 different cities that are lying side by side each other which makes up the National capital Region of the Philippines.
Things to do in Manila
Sightseeing in Manila
Manila Ocean Park
The Ocean Park showcases a lot of marine life where you and your family can have loads of interactive fun. You can go on a dolphin encounter, swim with manta rays, feed the penguins, get a fish spa, glass bottom boat ride or simply revel in the marvelous shows slated for the day.
Intramuros
Intramuros is the ancient ruins of the walled city of old Manila and was built during the Spanish period of the early 15th century. This is the oldest part of the city and you can climb the walled fort, its turrets and there are still buildings within the walls.
Fort Santiago
Not far away from Intramuros is Fort Santiago which once was a stone fortress in the 17th century. It used to be the marker of the walled city's riverside barricade which now houses a public park and museum. It is a definite must visit place if you want to appreciate more the beauty of this city.
Manila Cathedral
You do not need to be a Christian to enjoy this Cathedral since it boasts of a beautiful and archaic architecture. It's also wondrous to note that under the altar is a crypt where former Philippine archbishops were buried.
Malacañang Palace and Museum
The Malacañang Palace is home of each of the current Philippine President. It is an 18th century mansion with opulent furnishings. A portion of the Palace houses a Museum that showcases former presidents of the Philippines and other trivia.
Dining & Nightlife in Manila
Dining in Manila is definitely not boring. It offers a wide array of cuisines from Asian to International dishes. A huge selection of buffet places can be had at a very good price too!
Dad's And Kamayan: Indubitable, Dad's Kamayan has the longest buffet offerings in the city with more than a hundred different dishes to satisfy the palate. Luckily, Dad's has three different restaurants to serve you at: SM Megamall, Glorietta in Makati and Robinsons Ermita.
Claw Daddy's: If you love crabs, shrimps and other sea food, then we suggest trying out claw daddy's with their sumptuous meals. They are located inside the big malls of Manila like: SM MOA, Shangri-la Plaza Mall, Bonifacio High Street and Robinsons Magnolia.
Movie Stars Café: If you want to be entertained while eating your dinner, then check out the offerings of the Movie Stars café. You can opt to have set menu meals or buffet style. They offer a great and funky ambiance and they are located at the seaside boulevard of SM MOA.
Manila is never in want of clubbing, bars and nightlife. It is one of the Philippines' city that never sleeps.
Brewery: It is located in the heart of Makati City and sits right in front of the branded Hard Rock café chains. Indubitably, the Brewery is among the top places to experience a classy, safe and superb night life.
Kipling's: If you love fine cigars and whiskies then check Kipling's located at the Mandarin Oriental Hotel. They have the biggest collection of single malts—around 125 different ones
Havanas: Havanas is a great place to relax, unwind, drink beer or dance the night away in tune to the live band. It is located at the posh Greenbelt 3 in Makati.
Conways: For a high end type of nightlife, the Conways can offer you this kind of ambiance. It is frequented by high rollers and Manila's ubber rich crowd. It is located at the 2nd floor of the luxurious Makati Shangri-La Hotel.
Shopping in Manila
Greenhills Shopping Center
It is filled with all sorts of items from ready-to-wear, bags, shoes, wallets, toys, home goods, souvenirs and much more. You can get great value for money at this place. Items sold here are imitations.
Greenbelt Ayala Center
Indubitably, if you are looking for high end brands, then head out to Greenbelt Ayala Center where you can find authentic luxury brands like Gucci, Louis Vuitton, Prada, Bulgari, Salvatorre Ferragamo and so much more. The complex also houses other affordable and local brands to choose from.
Mall Of Asia
Plenty of tourists, when visiting this beautiful city, never fail to check out Mall of Asia or MOA. It's because, it is arguably the biggest mall in Asia. It houses all sorts of entertainment, restaurants and boutiques to satiate your cravings.
Excursions and Tours in Manila
Manila Bay Cruise
If you have the time to embark on a tour in Manila, the Bay cruise is highly recommended. You get to enjoy the peaceful and colorful sunset in Manila Bay and afterwards be pampered with delicious wine and food aboard your watercraft.
Corregidor Island Tour
Corregidor Island is a deserted Island just off Manila Bay. It is filled with World War II relics. You can opt for a day tour or an overnight tour.
Travel Tips for Manila
It is best to avoid MRT or LRT, unless you are accompanied by a local as this is where pickpockets abound.
When dining or shopping in public places, always be mindful of your bags as there are plenty of local styles to snatch your belongings.
When driving, ensure that your car doors are locked because you just might get robbed by street children especially during times of traffic.
'Mabuhay' is the common Filipino greeting used especially upon your arrival in the city.
When clubbing alone, leave your valuables in your hotel and just bring enough cash for the night. This is to avoid being bamboozled by ladies of the night.
Events in Manila
Manila hosts a wide and varied array of events year in and year out. Thanks to its high bed space in luxurious hotels and world class venues, numerous global meetings take place in Manila. Many delegates from all around the world come to this fascinating city for sector leading events like conferences, congresses, tradeshows, fairs, exhibitions and symposiums.