Walk along Plaka and Kolonaki
Plaka, also called the "Neighbourhood of the Gods" because of its proximity to the Acropolis, can be considered as the main residential area in Athens. With its unique architecture and clustered streets, a walk in Plaka must definitely deserve to be included in your must do when in Athens list.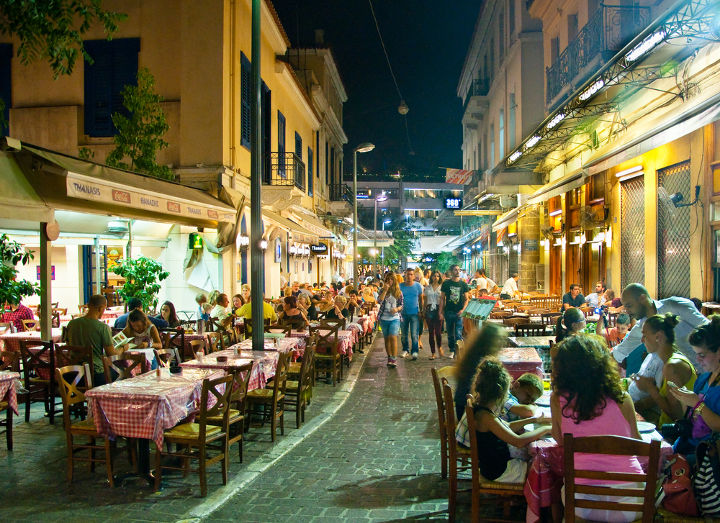 There are a couple museums in Plaka, including the Jewish Museum of Greece, Museum of Greek Folk Art and Museum of Pavlos and Alexandra Kanellopoulou. These museums are all rich in content and will be interesting as they serve a bit deeper knowledge about the culture you have visited.
Kolonaki on the other hand, can be considered as the SoHo of Athens since it is a bit more high scale district. It is possible to find the stores of luxurious brands in this neighborhood. The residential part of Kolonaki is preferred by mostly the younger generation of Athens. Stylish cafes and restaurants are abundant in this part of the city and it is an ideal place to see what the modern Athens look like. In addition, if you would like to try the taverns in Athens, you will find one easily in Kolonaki since it is usually regarded as the part of the city which has a good nightlife scene.
Visit Santorini
Athens itself is beautiful with all the history blended with a new way of living, it is for sure. However, one may not be able to take the great Greek islands that have made it to the top of the world's best islands off their mind when they have made it to Athens, and they have a reason.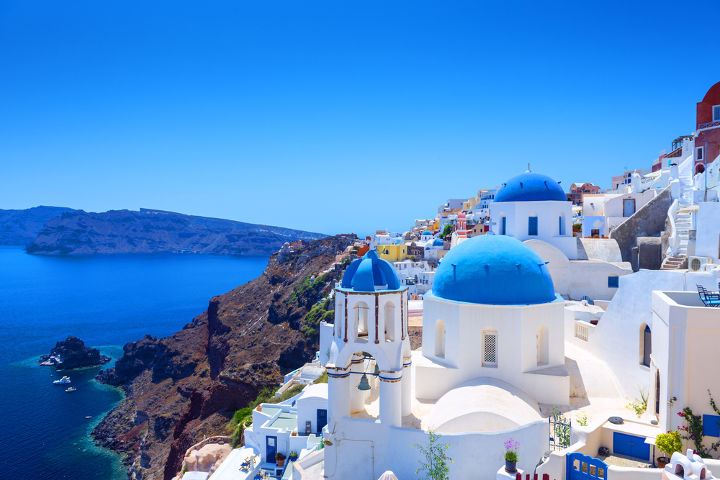 Santorini, or Thera to mention by its old name, is a breathtaking island that lies 200 km southeast of Greece, on the Aegean Sea. The picturesque look of the white buildings, bluest of the Aegean Sea and the warmth of the sun turns this little island into a must visit place, even if it for a day. The weather in the island is weather cold or hot; if your trip to Athens falls between April and October for example, there is no reason for you to jump on the next ferry from Athens to Santorini to change what you know of summer vacation.
Santorini also offers the visitors a lot to discover and learn; it is not just a place to enjoy drinks on the beach. Some of the must visit places on the island are Thirassia, Faros and Volcan Wines Museum & Winery.
Watch a movie at Cine Thisio and shop in Monastiraki
This is one of the most unique experiences Athens offer to its visitors. Even if you have been in an open air cinema before, Cine Thisio, built in 1935, has got a different aura to make you feel you are actually experiencing something from those years.
If you are going to visit Athens during summer and spring, you can get the chance to watch a movie outdoors, in a scenic atmosphere at Cine Thisio. The places has even hosted some famous movies' Europe premiers because of the authenticity it has got.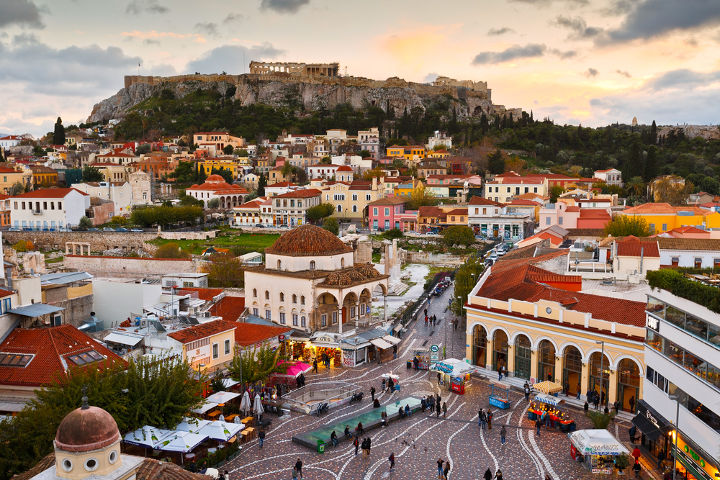 Monastiraki is one of the most iconic neighborhoods in Athens and if you are after some nice souvenirs or local Greek handmade items, you can trust the stores located in Monastiraki. You can also encounter a flea market where you can find quite bargains. You can find the famous olive products as souvenirs in the stores in Monastiraki, too.
Main Image Credit:scorpion007800