The beginning of KES-AMSTA-15 is going to be 17 Jun and the ending date of the Conference is going to be 19 Jun 2015.
The Conference location will be Hilton Sorrento Palace in Sorrento, Italy.
Over the meetings of KES-AMSTA-15, you are going to have the last updates and exact info concerning Communication, Multi-agent Systems, Agents, Agency, Agent Architectures and Bdi Architecture fields.
KES-AMSTA-15 is an annual Conference.
The association of the KES-AMSTA-15 is KES International.
Venue
Hilton Sorrento Palace
Address : Via Rivolo Sant'Antonio, 80067 Sorrento, Naples, Italy

Other Events in Sorrento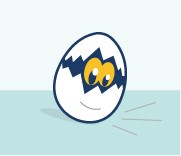 18th International Symposium of the World Association of Veterinary Laboratory Diagnosticians
Sorrento, Italy
load time : 92ms
- last update time : 24-08-2016
Connect with Name Surname