The starting of ICMMR 2016 will be 15 Jun and the ending date of the Conference will be 17 Jun 2016.
ICMMR 2016 is in Chongqing, China but the venue of the event is not determined yet.
There is going to be a chance to disclose the latest enhancements about Automation, Robotics, Mechanical Engineering, Aerodynamics, Biomechanics, Fluid Dynamics, Mechatronics and Mechatronics Engineering at this momentous Conference.
3rd International Conference on Mechanics and Mechatronics Research is organized annually.
Visitor Profile
Scientists
Scholars
Engineers
Students

Other Events in Chongqing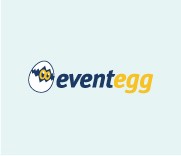 Sustainable Wastewater Treatment and Resource Recovery Conference: Research, Planning, Design and Operations
Chongqing, China
load time : 248ms
- last update time : 16-02-2017
Connect with Name Surname