The starting of DF CLINICAL 2016 will be 20 Jan and the ending date of the Symposium will be 24 Jan 2016.
The Symposium locale is The Ritz-Carlton in Naples, Florida USA.
Dermatology Foundation Clinical Symposia (DF CLINICAL 2016) is going to be where Medical and Dermatology pros assemble to examine perceptions and theories to advance insight for Medical, Health and Dermatology matters.
Dermatology Foundation "s Symposium is formed annually.
The association of the DF CLINICAL 2016 is Dermatology Foundation .
Venue
The Ritz-Carlton
Address : 280 Vanderbilt Beach Road, Naples, FL 34108, USA

Other Events in Naples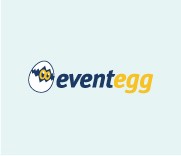 IEEE ComSoc International Communications Quality and Reliability Workshop
Naples, USA
load time : 141ms
- last update time : 17-11-2016
Connect with Name Surname