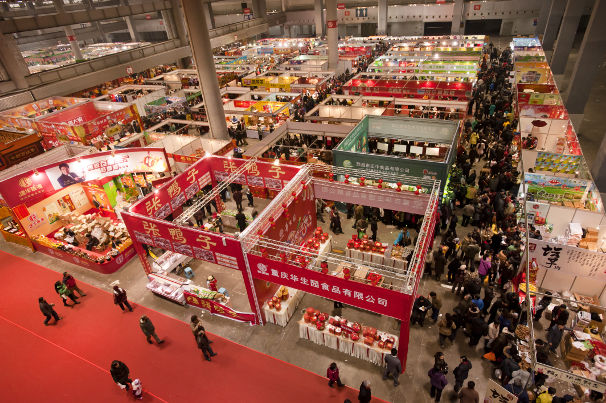 Nearly 200 years ago Napoleon Bonaparte foresaw the current economic power of China and said "Let China sleep, for when she wakes, she will shake the world." Bonaparte was proved quite right and China is undoubtedly the world giant in retail industry in our day. To crown it all, it keeps growing rapidly to amazing extents. This irrepressible growth of the sector has led another sector to grow in the country: Trade shows. Every year, China is swarmed by millions of retailers visiting reputable international trade shows trying the capture the market and see the latest products at first hand. So if you're a retailer, attending these Chinese trade shows will definitely help you to extend your business and make you one step further from your competitors in the market.
Canton Fair
Canton Fair is known as the biggest trade fair in Guangzhou, China drawing nearly 200000 people biannually. In 2016, there will be around 25000 exhibitors at this trade show from the areas of household items, electronics, consumer goods, shoes, food and drinks, fabrics and more. It's being held since 1957 and it has the largest product range among the other similar trade shows. So attending Canton Fair is absolutely a unique experience for a retailer who aims to expand their business.
China International Consumer Goods Fair
China International Consumer Goods Fair, which is also known as CICGF, is the second biggest fair in China after the Canton Fair. Being approved by the China State Council, this annual event is highly prestigious for retailers. The event is held in Ningbo, a harbor city in China, and has a great variety of products from recreational products to electronics.
Intertextile Shanghai
Intertextile Shanghai has been held since 1995 as one of the most remarkable apparel fabrics and accessories fairs in the world. It is held 2 times a year, one in spring, one in autumn, offering its visitors the opportunities to discover the recent developments in the market as well as to meet new international customers.
PCHI China
PCHI or The Personal Care and Homecare Ingredients China is the leading platform for personal care and cosmetics industry. The fair also includes other activities such as conferences or workshops, and provides the visitors with the opportunity to network with world-renowned experts in the sector. So if you are in this sector and interested in meeting new suppliers or keeping up with the technological innovations, never miss the chance to attend PCHI China.
China International Furniture Fair
CIFF or China International Furniture Fair will be held 38th times in 2016. The event takes place 2 times a year in Guangzhou and Shanghai and attracts nearly 250000 people a year. The number actually speaks for itself when describing the greatness of this fair. If you work in this sector, you'll definitely find more than you need in CIFF.
Chinaplas
If you are a retailer in plastics and rubber industry, then Chinaplas is your place of worship. This event is one of the biggest trade fair in the sector and held annually. Around 140000 visitors are expected to the fair this year and you will have the chance to see the latest products as well as being up to date about the recent developments in the sector. End users of packaging products from lighting, mould and die, recycling, general plastics, wire or other plastic products are welcomed to Chinaplas.
East China Fair
ECF is a co-sponsored event by nine cities or provinces and it is held in Shanghai every year. East China Fair focuses on art deco gifts, consumer goods, home garments or more. The event covers an area of 115,000 sqm and houses more than 3000 exhibitors. Attending this reputable event will never disappoint you.