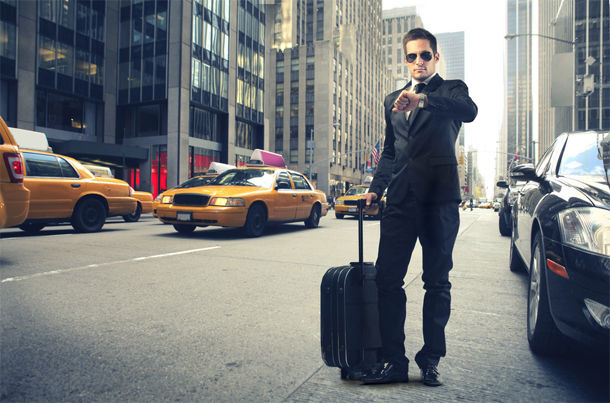 Travelling for business is a matchless experience for the ones who can achieve to get the most out of it. You network with new people from other nations, get to know new cultures in different countries, have the opportunity to compare and contrast your manner of work and expand your horizon.
While it appears to be an advantage to go on a business travel, it may some negative effects if you are not well-prepared for your business trip. So if it is your first time to go on a trip like that, first you should feel proud as it is evident that your director has a huge trust in you. And then, you should be prepared for a business trip that will be efficient both for you and for your company. The tips below will help you get ready for your first business trip!
Get the know the country you are travelling to better
You think you know the country you are about to head to by heart but it may be not always true. Knowing about its capital or language is not always enough. So making a research about its cuisine, its etiquette, its currency, electric socket, will make your life easier when you are there and will help you feel less alienated.
Make a to do list
If you think you will have enough time to get around to city, you'd better be prepared and make yourself a travel plan. Make a research about the things to do, best restaurants in the city and places to see. So you can plan your day wisely and when you return to your country, you'll remember lots of great memories as well as your gains in the name of business.
Prepare your luggage efficiently
This is the golden rule among the business travelers because packing up is always a delicate issue. As a business traveler you'll need to move fast so a smaller luggage will come in handy. You can both gain time by not checking it and it will provide great convenience when getting through the security. If you need to open your bag, a messy huge luggage will definitely make things more difficult. If you need more information about how to prepare your luggage more efficiently, you can take a look at my related blog post 10.5 Tricks for Business Travelers to Prepare an Efficient Luggage.
Take due precautions if you have to travel while you're sick
If it is for business, you may not have the chance to cancel your travel while you don't feel your best. So if you know what to do before or during the travel, you will feel more comfortable during your trip. Consulting your doctor about your illness and taking your medicine with you will be wise. You may not be liking taking medicine for not so serious illness but when it comes to travelling, you can grant yourself some privileges because you may really need that. Apart from medicines, staying hydrated and taking vitamin C is also crucial.
Know about the security rules
A frequent flyer is generally good at the security rules but there are still some points to pay attention to for first time business travelers because each airline has different restrictions for the size and the weight of the luggage and TSA guidelines changes often. So you can visit the website of TSA and catch up with the recent guidelines. Learning about the liquid restrictions will also provide you a smooth getting through the security doors.
Confirm your accommodation and flight details
I know you feel that you know all these details by heart but you don't lose anything if you check them again because last minute surprises are really disturbing. I know many people rushing to their gates at the last minute but at the wrong airport. Never let yourself have such a devastating experience and confirm your details before your flight. You can even print them out in any case of emergency. You won't regret it, trust me.
Beware if you are travelling with your boss
Travelling with your boss means that you will have to be more careful with yourself because it is an opportunity for your boss to get to know you better. So he/she won't miss it and will take her/his time to observe you. Yes, be yourself but as everybody knows being yourself doesn't always mean that you need to be too large, careless or unpunctual. Choose wisely what you read during the flight, what you wear during the meetings and how you behave during your whole trip.
Be prepared for airport layovers
Airport layovers are inevitable if you are a frequent business travel. Now that it is your first time in business travel, you'll need to get used to it. There's nothing to worry about. The possibilities are constant but your possibility to come up to a cancellation or a delay is increasing. Being prepared for such an inconvenience is what will save your life. What you need to do is explained in detail in Birce Altay's blog post Unexpected Airport Layover? No Worries, These Tips Are All You Need.
Take due precautions for a comfortable flight
A comfortable flight is vital for a business trip because you will need that energy (probably more) when you land. If you are unlucky or unprepared and have a bad flight, you'll have the negative effects of it during all your trip. So there are just a few things that you need to bear in mind for a comfy flight. First rule is always to stay hydrated. The second rule is, be careful what you need and never stay hungry for a long time. Having healthy snacks or dried fruits will help in such cases. You can't take a bottle of water with you in a plane but you can always ask for it to the flight attendants. What you wear during the flight also plays an important role in making you comfortable. Prefer light and casual clothes for smart trousers with a belt will do nothing to bother you. Layers are also advantageous since you can change them according to the temperature of the cabin and a travel pillow (or even a beach ball will do since you can inflate and shape it according to your need) is an indispensable travel gadget. The last but not the least, never forget to entertain yourself. Take some magazines, books, your Kindle, iPad, iPod or whatever you like to make the best out of your time. They will also help if you have any disturbance due to any kind of turbulence.
Image Credit: laikamero