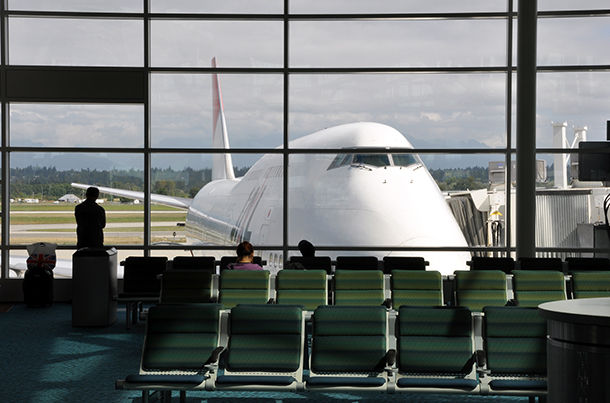 Your travel itinerary has already been planned for a while when the mark on the calendar says you are flying tomorrow morning. You have made your last arrangements and everything seems just fine; your luggage is prepared, you have checked-in online, you already know which way to take once you land on to your destination or you have pre-arranged the airport pick up. You have thought about how you are going to spend your time while waiting at the airport. Everything will be smooth and fine, you think.
Ladies and gentlemen, that is exactly how we all want our travels to be. We all want to take a sip from our Martini while watching the planes from the giant airport windows. We all want everything to go perfectly fine and reach our destination without having any troubles. In an ideal world, all these could have been true every single time we travel from one destination to another.
But let me remind you; we are not living in the ideal world.
In addition, no matter for how long we have been making the most and best out of the rapidly improving technology, there are things which we, ourselves may cause, or we cannot prevent happening that may actually turn our traveling leisure into a disaster.
So, how about considering these possible problems before we set out for the airport and be prepared for them, rather than revolting with anger at the time they happen?
If you are ready, let me remind you these undesired possibilities that may turn your trip into a short thriller. No worries, all of them are accompanied by some great tips to avoid them at all or minimize their effects.
You are at the wrong airport or at the wrong terminal
This happens. Actually, you cannot believe how often this happens unless you find yourself waiting at Heathrow instead of Stansted or Terminal 4 instead of 5. If you are in a city that has more than one airport, make sure you head for the correct one before you start for journey. Double check your terminal since missing your flight when you are at the right airport may be hard to explain to the airline officials.
If you realize that you are in the airport that is located on the other edge of the city and feel that there is no way you can make it to your flight, contact your airline immediately. Some of the airlines, maybe because of experiencing this quite a lot of time, may offer you taking the next flight with an extra fee. They may also not. They are actually entitled to charge you the full fare since you are fully responsible. Being kind and apologetic may come along with great outcomes so don't hesitate to show them how regretful you are.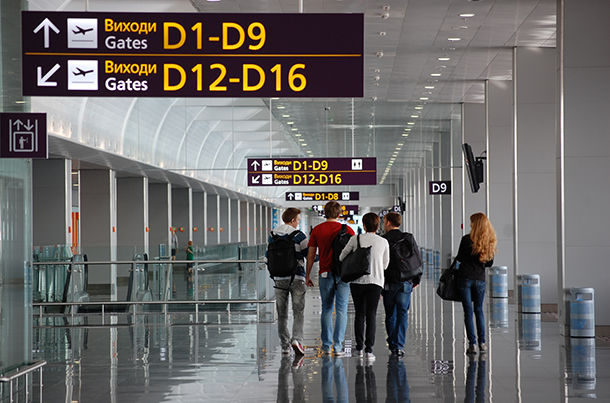 Image Credit: kronny
You have missed your flight
Apart from being a bit more than just self-confident and not going over your travel itinerary and missing your flight due to having been waiting at the wrong airport or terminal, there is always a possibility of missing it because of some reasons that are not in your hands.
This may be traffic jam, a local strike concerning the local transportation of the city you are in, an accident you have been in.
If you feel that you are not going to make it your flight because of a similar reason listed above, call your airline as soon as possible. In most cases the airline will be okay with rescheduling your ticket to the next available flight. The golden rule here is letting them know about the thing in advance. In advance here means more than an hour.
Another reason to miss your flight may be sickness. In this case letting the airline about the situation and see how they will react should be the first thing to do. However, having a travel insurance that covers the missed flight due to sickness is the ultimate solution. Don't underestimate the importance of it; it may save you a fortune.
You have lost your baggage
Actually this story has got two sides.
One; you have lost your baggage in the airport. A second you were checking a nice smelling perfume at the duty free and the other it was gone.
Airports are places with a high security priority. An unattended baggage or a baggage that seems unattended will be taken away by the airport security immediately. In this case go the airport security and tell them the situation. After a couple of questions, you will probably be handed your luggage.
Second and the problematic one; the airline has lost your baggage.
If you are not able to find your luggage on the conveyor belt, contact with the airline's officials in the airport. Make sure you still have the little pieces of paper that are stuck on your boarding pass that has a barcode on them. Most of the airlines will cover for the most essentials such as the toiletries, and if they truly lost your luggage, they are going to pay for that. In most cases, the baggage is whether forgotten on the point of departure or sent to the wrong flight and will be back soon and delivered to you.
Pro Tip: Don't take a luggage with you. Seriously, go with the cabin size luggage, take the most essential things with you and don't worry about the things that can be replaced in your arrival city. Here is a great piece of writing about how to pack light (and not to worry about lost baggage).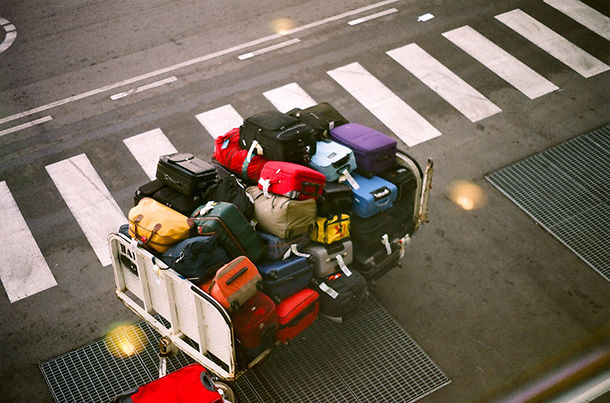 Image Credit: friend1998
You have been robbed or lost your wallet
Even reading the title puts a grimace on your face, doesn't it? It is truly an enough reason for a nervous breakdown, even when not traveling.
However, even if you cannot eliminate the risk of being robbed or losing your wallet, you can minimize the effects with these tips.
What you have to do the moment you realize that your wallet is not in the place it is supposed be is to get in touch with your bank and cancel all your credit and ATM cards. After, contact with the local police. Make a statement and keep a copy of the crime report. The last thing you should do is to let your travel insurance company about the situation.
Travel cheques and having another wallet that has some local cash of the country you are traveling to might be source of relief until you contact with someone that can send you money until you get a reply from the police or your insurance company. Don't carry all your valuables all together.
Image Credit: mroach
You have lost your passport
The ultimate nightmare of all types of travelers: losing a valuable document or losing the most valuable of all; the passport.
Getting in touch with the local police and make statement about your loss must be on the top of your to do list. Then contacting with your home country embassy in the city you are in and making an emergency appointment to request a replacement passport is suggested. Having a photocopy of your national I.D and passport, especially the front page on which your picture and passport number is located as well with the visa page might save you from a lot of trouble. Once you have your temporary passport, you are good to complete your travel and go back to your home country without any trouble.
You got sick
This happens to almost every traveler and the important thing is the type and the level of the sickness you are facing.
If you are experiencing mild food poisoning (this doesn't particularly be poisoning; trying out dishes that have ingredients you are not used to might upset your stomach), flu or you just catch cold, the little first aid bag in your luggage should be enough to help you. So make sure you have one and you put some non-prescription stomach relievers, painkillers and flu pills.
However, if your body signals show that your condition might need special treatment, ask your hotel about the hospital procedures and head to the nearest one. Your travel insurance will cover for unexpected illness treatment but you have to make them know about the situation and you will be using your insurance.
Treatment without an insurance might be a fortune overseas so you are advised to check your insurance about their coverage beforehand.
In order to minimize the risk of getting sick on road, you might as well have look at these tips to avoid sickness while traveling and apply them.
Main Image Credit: caribb