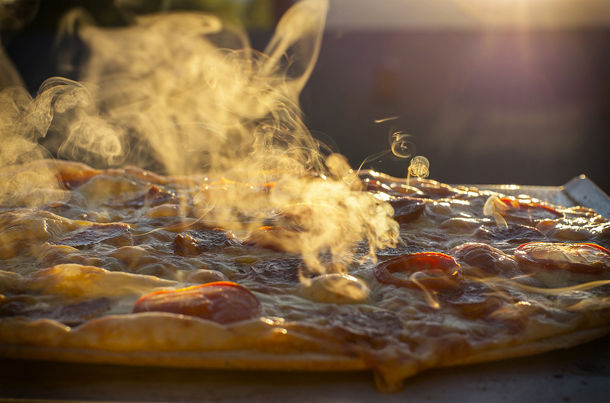 Istanbul has always been a gastronomical heaven for both tourists and locals. The Ottoman and Turkish cuisines have a little bit of everything from cuisines all over the world and it is outrageously delicious but food in Istanbul is not limited to Turkish cuisine.
Just like you can find great 'Pide' (the traditional Turkish flat bread with toppings), you can also find great pizza all over town.
Pizza in the 80's was incredible in Turkey. Phenomenal individual pizzerias like Pizza Kupa, Kral ve Ben, Pizza Teras, Sicily's were unfortunately shut down, I still cannot understand why. In 90's the American pizza chains like Domino's and Pizza Hut started their operations in Istanbul, together with that, started some Italian restaurants like Rosario's, Papermoon, Da Mario, Il Padrino, Mezzaluna, all of which included great pizzas in their menu.
Starting with the new millennium, it was the golden age of the pizza in Istanbul. Many small pizzerias started, some of which could make even the Italians jealous with the quality of the crust, the taste and the look.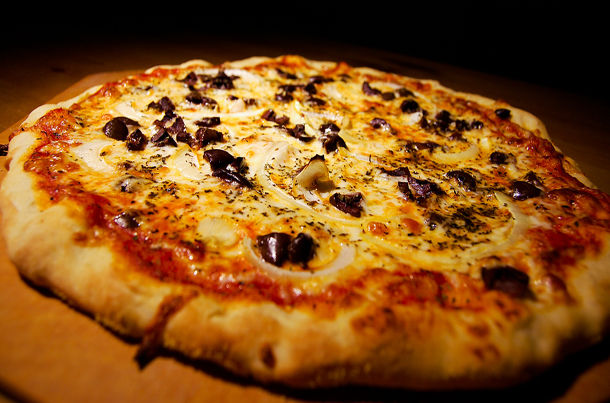 Image Credit: Ryan Hyde
One of the first joints with sensational pizzas popped up in Cihangir, it was called Miss Pizza, referring to the two ladies who started this incredibly successful restaurant. Miss Pizza is still one of the best pizzerias in town, they even have a second place in Şişhane now. They make a thin crust, hand tossed pizza in wood fired oven, a lot of people call it Italian style in Turkey, I would call it Roma style, since it is a flat pizza, with almost no edges. The crust is wonderful. The menu has many options, and each has a unique delicious taste. They always use fresh and good quality ingredients and pleased my appetite every time I go there. Their pizza is crusty because of the high heat it is exposed to in the wood fire. Their coffee is very much recommended as well.
Another wood fired oven pizza restaurant is Fratelli La Bufala, with traditional Neapolitan roots. They are a franchise of an Italian chain, a successful one. They run 3 restaurants in Istanbul, one in Levent, one in Sisli Trump Towers and the other one in Bahcesehir. If you like really thick edges, traditional Napoli style pizza, this is the place to go. They use traditional methods (stone oven) and traditional ingredients (buffalo mozzarella…) Because of the weight, which is a result of the nature of their dough, and the short time that the pizza is baked, the center of the pizza is usually moist and soft. The poufy edges are well baked, with some good charring.
My favorite place of all (I must admit that I am biased on this one) is Olivia's Pizzeria. They have 2 little joints, one in Levent (European side), and the other on the infamous Bagdat Street (Anatolian side.) If you like New York style, smoky, crisp pizzas, you need to try the extra ordinary tasty pizzas of Olivia's. They use wood fired stone ovens, and they make probably the best, dream haunting New York style pizza in town. Olivia's makes everything, from sauces to dough, old school. You definitely don't need utensils for this pizza, since you can simply "New York fold" it and enjoy.
Pizano in Ortakoy, is a small pizzeria with big flavors. This family run restaurant makes their thin crust pizzas, again in wood fired ovens. They are located on a really cute small side street. The size of the store and the quality of the pizzas will make you feel like you are in Italy.
Bon Apetito!
Main Image Credit: Sven-Kåre Evenseth