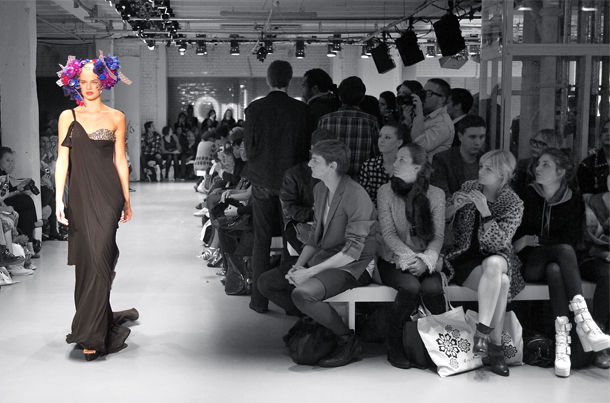 Fashion trade shows, one of the most alluring category in the business, are the perfect mediums for the designers, consumers and manufacturers. New styles, upcoming collections, brand new materials and freshest ideas are showcased in these fashion trade shows together with the opportunity to network with suppliers, brands and the buyers.
If you don't have any time to search for the events on the internet or if you don't know where to find the fashion events that will appeal to you most, Eventegg is again at your service. Here is a compilation of the most remarkable fashion events in 2014. Pack up to meet key players in the fashion business!
1. Hong Kong Fashion Week for Spring / Summer
Organized by Hong Kong Trade Development Council, Hong Kong Fashion Week is held biannually. Spring Summer version of HKFW which will be held between 7-10 July at Hong Kong Convention & Exhibition Centre will offer the latest fashion trends including accessories from tailor-made fashion to mass production.
2. Premium Berlin 2014
Being one of the most popular trade show in the high-fashion segment, Premium Berlin is also held biannually. Having more than 60000 visitors, Premium Berlin is assertive again about drawing global attention. Don't miss the chance of being a part of such a reputable organization!
3. TexWorld USA 2014
TexWorld USA is the kitchen of the latest trends in fashion. You will meet incredible designers, manufacturers, fabric customers and sourcing professionals at this event, the largest fabric show in North America.
4. CPM Collection Première Moscow
Nearly 20000 people from 48 countries come together for the largest fashion trade show in Eastern Europe, CPM Moscow. Being held twice a year, CPM Collection Première Moscow will offer you everything in the name of women's, men's, children's wear, leather and furs, accessories, lingerie and evening wear nearly in 1800 collections.
5. Copenhagen International Fashion Fair
Between the dates August 3rd - 6th 2014 CIFF 2014 will house countless brands under one roof as the largest fashion fair in Northern Europe. Plus, for the first time a fashion fair cooperates with Terry Richardson, the world-renowned American fashion photographer and this privilege is of CIFF's.
6. The Gallery Düsseldorf
Being different from the previous one, The Gallery is integrated another event which is "The Little Gallery" this time, so it will also provide anything about children's fashion. Between the dates 25-28 July, be in Düsseldorf to network with the reputable designers, manufacturers and to keep up with the renowned brands.
7. WWD Magic 2014
WWD Magic offers a wide range of women's wear including accessories and the perfect opportunity to be under the same roof with the most inspirational designers, freshest trends and to "see what the world will be wearing" as the motto says.
8. Moda 2014
MODA is known to be the largest fashion event in UK and offers a wide selection of new products to fashion lovers. There will also be free seminars and catwalk programs integrated in this event. So if you are interested in capturing the new season's spirit, be there to get inspired!
9. Central Asia Fashion Autumn
Central Asia Fashion, which is held biannually, is an event that shapes the future of Asia fashion. To get to know the latest trends and network with the professionals, come and take your seat at Central Asia Fashion in Almaty.
Image Credit: Farrukh