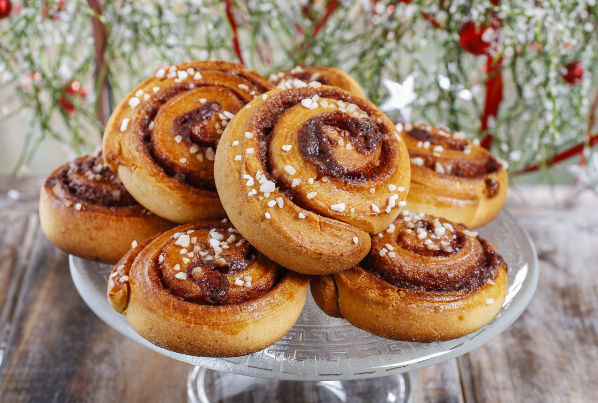 Sweden has got a lot of important cultural features that are going to be pinned on to your mind. These will even be reminded after quite a time from your trip. The cold that makes you feel alive, the unbelievably beautiful genetic codes of the Swedish people, the unique architecture that surrounds even the smallest city in the country are only some of the things you are going to talk about when you get back home.
However there is one Swedish thing that you will not only tell about it but also look for ways to include it in your life from then. Ladies and gentlemen, that is the most delicious bite of Swedish pastry; Kanelbulle, in other words, Cinnamon Rolls.
You will be introduced to Kanelbulle probably when you are having a 'Fika', a Swedish treat which can roughly be translated as the coffee break accompanied by a piece of pastry. It is actually a part of the everyday life in Sweden and also a way to understand the excessive coffee consumption in the country (and love it!)
This delicious baby even has got a day for its own! Every year, the fourth of October is celebrated as kanelbullens dag, which can be translated as the Cinnamon Roll day. Almost every kitchen in Sweden become a bakery and it is said that the whole country smells cinnamon that day!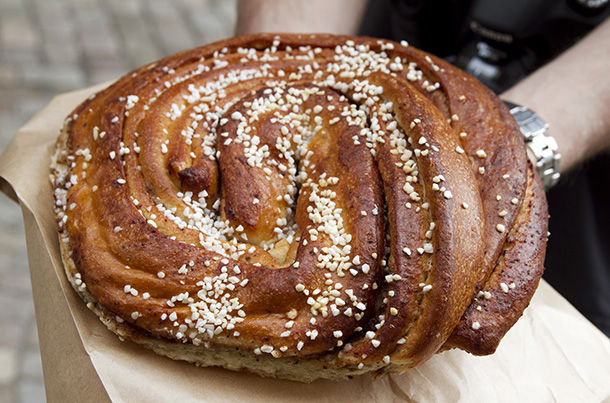 Image Credit: roboppy
What makes the Swedish Kanelbulle different from the other varieties of cinnamon roll is not limited to one single thing. Kanelbulle isn't served with icing first of all and this eventually makes the bun lighter and you get the taste of the cinnamon and the delicious dough better. In addition, the pearl sugar on top gives the kanelbullar both a beautiful look and twist of taste; in a delicious way.
Since Sweden is one of the countries in which a large number of international events are held, I am sure you will happen to attend at least one congress, conference, symposium or trade show. Probably you will be traveling to Stockholm or Gothenburg, since these two are the most famous cities in the country. Therefore I thought you may want to know where to eat this finger biting baby in these cities. Here are where you should be heading to 'fika' like a Svede and enjoy a cup of freshly brewed coffee with a Kanelbulle.
Café Saturnus, Stockholm
Yes, there are a lot of stylish cafes in Stockholm. I must also admit that most of these have got the freshest of coffee that would captivate you with the smell. However Café Saturnus has got more than the stylish design and Scandinavian quality. This is the place where you are going to fall in love with the kanelbulle you are going to taste. The ones you are going to have here are a bit bigger than the regular ones, sharing might be a good choice if you are going with a company. Café Saturnus is usually crowded, especially in the weekends. Make sure you find a place to sit while enjoying the heavenly bite.
Eriksbergsgatan 6. Stockholm. Sweden. Phone +46 (0)8-611 77 00
Café Husaren, Gothenburg
'This kannebulle is too good to be true…' you will think once you get to Café Husaren in Gothenburg to enjoy the best cinnamon rolls in the west coast of Sweden. This place has got the typical Swedish café aura which can be described as being 'cozy'. In addition, Café Husaren has got the repetition for serving the best fresh sandwiches too. Make sure to choose your fresh coffee from the rich coffee varieties. Just as all of the greatest cafes In Sweden, Café Husaren may be one of the most crowded places you will ever see during your trip in Sweden.
Haga Nygata 28, Gothenburg, Sweden. Phone +46 31-136 378
Main Image Credit: evassvammel