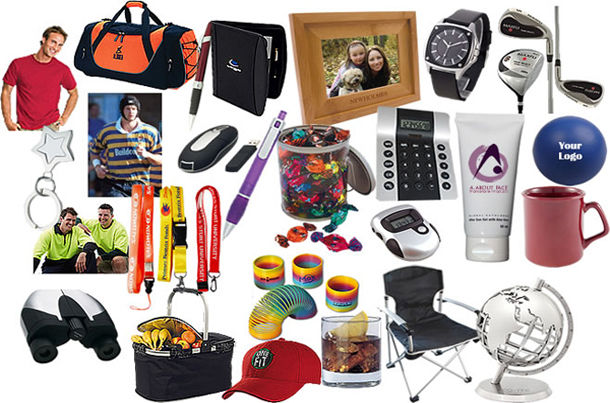 If you own a business, you can't ignore the effect of trade shows to make your company, products or service to reach more and more people. So if you are exhibiting at a trade show, you need to be sure that you benefit from this advantage at most. There are many other ways to attract more customers to your trade show booth as Birce Altay lists in her related blog post 7 Things that Will Boost Your Exhibition Booth's Visitor Number but giveaways are the simplest, the most traditional yet one of the most effective way to do it. However, choosing the ideal giveaways for your company may be a little challenging. Because your giveaways both should serve the purpose and be interesting for your customers. And it'd be great if they are not over your budget I think.
Before you pick your promotional product, bear in mind that you need to consider your target group. You don't want to give away something that is totally irrelevant, do you? So analyze your target group, determine your budget and try to pick something really useful for your customers. The thing you give away shouldn't be condemned to be thrown away after the show and be interesting. In this point, your target group and business field become important. People love things that they don't see every day but they also don't give any credit to the things that don't appeal to them. So picking your giveaway product and seeing your customers smiling as you deliver them is fun but it becomes even greater when you feel that they are really worth it. Last but not the least, your logo should be placed on each product; however never keep it too big to make people willing to use them.
So if you are seeking for great trade show giveaway ideas, you are in the right place. These bright ideas will definitely make your company shine at your next trade show!
Snacks, Water and Coffee
For me, they deserve to be on top of the list because no matter what everybody says, they are the primary needs of people. So no one can turn on a nice snack, a bottle of water or a cup of coffee while they are weary and starting to get hungry after long hours of walking around the exhibition hall. If they are (water bottles, paper cups or snack packages) imprinted with your company logo, they will make more advantage in the name of visibility and recognition. Plus, the customers will feel a warm connection between your company and themselves for you endeavored to meet their primary needs. Plus, you will find enough time to have a small talk with them and introduce their business while they have their coffee.
Umbrella
Yes, they may be more expensive compared to other kinds of ordinary giveaways but believe me one can never forget the generosity of a company that gave an umbrella to them. Because they are perfect life saver gadgets when in need and they can barely be thrown away after the event. So if you have enough budget and give away umbrellas, you know that they will be used until they are broken. And it means your customer will not forget your company until that time. (It will be difficult for them to forget after that long time, though)
USB Flash Drive
This is again a traditional idea but I don't know even a single person who wouldn't use a USB flash drive or I can't imagine that a USB flash drive can ever be excessive. Everyone is in need of a USB flash drive, every time. So never give up delivering them. People will be grateful at every turn.
Stress Ball
Most people get stressful while they work and may rarely find enough time to relax during business times. So a stress ball will keep them relaxed in those times and what is more, they will be impressed by this giveaway product thinking that you care for them and they will remember you as a tranquillizer in stressful times. Good impression, isn't it? However, be sure that the product you give away is made of non-toxic material.
Spray Pen Hand Sanitizer
Business people need to shake hands with tens of people every day, have to touch money or other contaminated surfaces and may not find enough time to sanitize their hands. So here's another opportunity for you to lend a hand to your customers!
Tumblers
Is there anyone who doesn't like to drink anything like coffee or tea? I think there isn't. So most of us use tumblers to take our coffee with us everywhere. Well, wouldn't it be nice if people put their coffee in a tumbler that has your company logo on it? So when you give away a tumbler, you can be sure that it will definitely be used and your brand will be visible by more and more people as the tumbler travels.
Lip Balm
Don't think that lip balms are used only by women. (Even if it was, it would be a great idea because women are more likely to appreciate the value of a present). Sun, wind or cold weather may dry the lips both of a man or woman and a lip balm will be really helpful to rescue presentable business people.
Slinky
If you are into more enjoyable products, a slinky may be your favorite choice, especially if it has the rainbow color. (If you think your target group may find the rainbow color a bit irrelevant, you can always go for the solid colors). This cheering item serves no other purpose than playing but people just need to be cheered sometimes, right? And a slinky can do its best for this cause. It can also serve as a decorative object on a desk.
Can Cooler
Here is another interesting and useful gadget to give away! When your customers wish that their drinks stay cool longer, they will just seek for the can cooler that you gave to them and clothe their can, remembering your company of course.