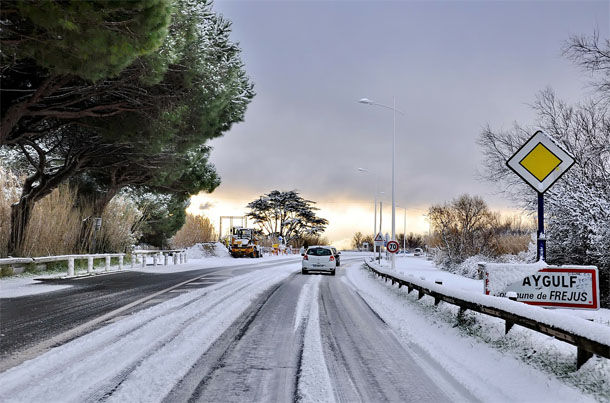 I know how desperate you are when it comes to travel for business. If you have to go somewhere, probably you will have no other chance than going there. No matter how tight your schedule is or how the other conditions are. And when it is winter, hard weather conditions will also interfere with your travel. Your flight may be cancelled or delayed for hours. Or, even if you manage to land to your first destination, you may have difficulty in transferring to another destination. So, if you are one those who may need to travel in winter months, these tips will help you minimize the negative effects of your winter travel. So you can read on if you just can't avoid travelling for business in these days!
Pack Reasonably
The first rule is of course about packing because packing up is art for business travelers. If you have dealt with snowy or stormy weather before, this one may not interest you but, if you are from milder climate, you'd better get ready for really challenging conditions. Most of the business events apply dress code so you may want to pack your most shining shoes or stylish jacket but don't. Some areas may be slushy because of the melting snow and you may end up with your shoes soaked up. So make sure you take your waterproof boots with you as well as your scarf, gloves, wool socks and a puffy coat. Then, you can always change into your stylish clothes when you enter into the building where your meeting will be held.
Get Ready for Unplanned Layovers
Layovers are the first probable unwanted side effects of a winter travel. If you are travelling by plane, your flight may be delayed for long hours or just be cancelled. In such circumstances, you'll need to stay at the airports for long hours or stay at a hotel at your transfer city. And you need to be prepared for this. Really. Warm clothes, a travel pillow, pain killers, wipes or some food supply (like cereal bars, dry fruits) will be the perfect match for those layovers.
Make your Travel Plan Wisely
Making your travel plan wisely will be your primary armor against the problems that winter travel may cause. Direct flights will raise your chance to reach your destination without any trouble. So go for the direct flight if you can but if you can't, there is still an option for you. At least you can choose your transfer city. Try to fly to your final destination over a city which is less likely to be affected by harsh weather conditions.
Check the Forecast Regularly
If you keep checking the forecast regularly, you can take precautions against the probable cancellations or delays by changing your route, or your departure or arrival date (if they are flexible) before it is too late. Because when you try to do this at the last minute, it will probably cost you more.
Go for the Railway
I'm not talking about preferring railway from New York to London of course but if you have the chance, you can go for the railway instead of one hour flights for example. Because even if railway may leave you in lurch sometimes, it is still a much more reliable way of transportation in bad weather conditions compared to airway.
Move with the Times and Go Online
If your flight is cancelled, keep calm and just turn on your laptop or any other device that has the internet connection instead of swarming into the ticket counters for rebooking. Because all the people will queue up at the counters and waiting in this queue may cost you hours. You wouldn't want that, would you? Then make the move to finish your rebooking online in just a few minute.
Protect your Health
Even if you travel to your final destination without any trouble, cold weather may be challenging on its own. Travelling to another country that has a different climate, air filters on the plane and getting not enough sleep are the primary reasons to weaken your immune system and when the negative effects of the cold weather is added, you will really need to protect your health. You can take vitamins, try to sleep well before your flight and be careful what you eat.