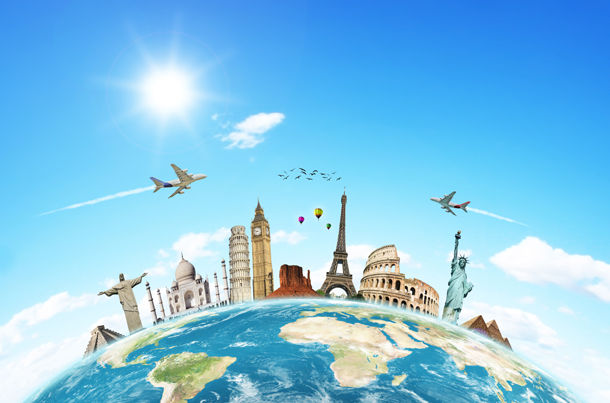 You probably know what Robert Louis Stevenson said once; "There are no foreign lands. It is the traveler only who is foreign." Among the other thousands of quotes about traveling, this one is probably the life saver of the first time traveler to their destination.
Traveling is fun, that is for sure but no one can underestimate the responsibility it comes with. The more you travel, the better you get better at packing or managing crisis that raise from many of the possible reasons.
However when you are traveling somewhere for the first time, you are always a beginner. All those experience you gained while trying to fall asleep during the long flights or preparing the list of musts remain as a wingman; but you should expect more and be prepared for that.
While the excitement that surrounds you while traveling somewhere for the first time is unique and must be enjoyed, we must also accept the fact it also may easily make you forget about some necessary points to be revised before your travel.
Consider this as a checklist for your trip to your destination for the first time. Believe me, you'll not regret crossing these off your list once you reach there.
1. Know your life savers: your passport, health and travel insurances.
Passport, health and travel insurance. Your trip can turn into a nightmare in the absence of one of these, especially if you are visiting the country for the first time. Make sure you get a copy of your passport, the pages including your identity and visa (if applicable) and leave one back home and one at the place you are staying. Make sure you are covered by a full travel and health insurance. There are sad stories of getting medical care for the cost of a fortune away from home. It's better to be prepared than to be sorry later.
2. Make the necessary calls before you get on the plane.
Relying on those super smart phones, tablets or lap tops isn't a smart thing to do to make the first call to your family, colleagues, or your hotel once you arrive to your destination. I've experienced talking with your carrier service before your trip and making sure you could make and receive international calls may not work. So, if there is someone you should contact immediately, let them know you are on your way.
3. You feel safe because you have money in your account? Well, don't.
Because the money in your account may be hard to get during your trip. Have you checked the accessibility of ATMs? Can your card be used internationally? What are the exchange rates? Will you need to visit a bank there? Did you check their opening times? These are actually some crucial things you have to cross off your list before you start enjoying your martini on the plane. Reaching the money you have may not be as easy as withdrawing some from the ATM on the corner of your office.
4. Packing right for all possible conditions doesn't mean you have to take your entire wardrobe with you.
People master the art of packing as they travel, that's right. However when going to a place for the first time needs a different type of skill. Make a quick research about the features of climate there. Choose pieces that doesn't need special washing or can be dried quickly. Ask one question to yourself when you are done with your packing; is there anything here that I'll take back without wearing? If there are any yes answers, take them out.
5. Pay attention to your body health.
Does your destination require special vaccinations or are there anything you must know about the cuisine that may be related to your allergies? Did you take basic pills you may need? Human body have tendency to be more sensitive under the effect of tiredness. You don't want to be obstructed by constant stomach ache or sneezing when there is so much to do and see outside your hotel room, right?
6. There may be other different things than cuisine and weather in your destination.
The idea of getting to know another place far from home usually stands for the culture, cuisine and sightseeing areas of that country. This leads to the underestimation of some simple points. The electronic appliance chargers, the traffic flow, the means of some simple gestures and mimics you thought to be universal, for example. Make some general reading on your destination to be prepared; Eventegg's travel guides are packed with simple yet important tips many countries and cities.
7. Know how to say this magical word: Thank you!
Saying thanks in the language of the country you are about to visit has a unique power, especially when it comes with a sincere smile on your face. Everyone likes the effort to act as a part of their life and appreciates it even more when you are a stranger. Other than thanks, knowing some other useful phrases may be helpful.
8. Your best friend may be the question 'what if…?' during your trip.
I am not suggesting that you should worry about every single thing and spend your time with thinking about what could happen if things go wrong. However having a second plan in mind is almost always better than having none. Wouldn't it be nice if you have other options in mind if you forget to make reservation to that famous restaurant?
9. Consider it as a challenge; but an enjoyable and rewarding one.
Except for the major opinion on some certain things, you will start shaping your own idea about your destination for yourself the moment your trip begins. Be open to change, culture differences, the way people live there. Keeping your observations to yourself, especially when you don't know if that's delicate issue or not, may be a good thing to do. Leave prejudices aside, let your destination show you what it has got to offer. In anyways, you will be rewarded with getting the chance to be there and see everything about it for yourself.