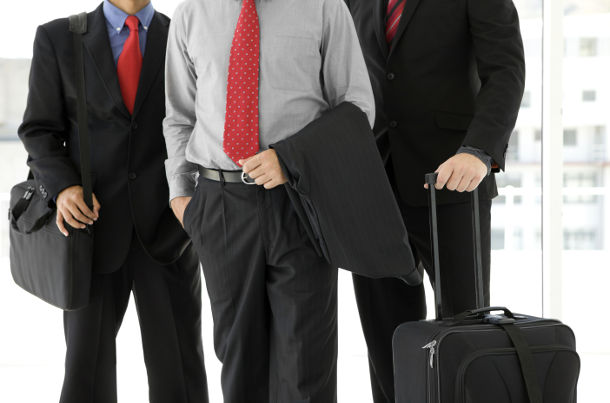 Attending business events is the perfect way to expand your business, network with influential colleagues and keep up with the latest developments in your sector. However, finding the ideal event to attend may require a deep research and enough time to observe and identify your aims. Picking the most ideal business event for you is another article's topic (as it was examined thoroughly in one of our previous blog posts, How to Choose the Ideal Trade Show for Your Business). Our concern is now your preparation process after you decide to attend an event.
So, that big day is coming up! You decided upon an event, filled out the registration form, paid the fee and what now? Don't think you would just buy your flight tickets and attend the event as just an onlooker. It would be nothing than a waste of money. So let's start with the first thing that you should do after the registration process.
Booking your Accommodation
If you are attending at least a two-day event in another country, you need to book a hotel for your accommodation. Leaving it to the last minute will cost you too much money or it is possible to end up with no hotel room at all. So it would be wise to take action just after you complete your registration.
What you should consider before looking for a hotel is its distance to the event venue and of course its cost-benefit ratio. So it takes a comprehensive research again. You should plan your transfer carefully from airport to your hotel and from your hotel to the event venue. If you find your event via Eventegg.com, you will be lucky to list all the available accommodation options on the specified date near the event venue and book your accommodation instantly.
Applying for the Visa
If you will travel internationally for the event, you may need a visa to enter the host country. The best way to learn about whether you are exempt from a visa or not is to visit the official website of the host country's ministry of foreign affairs. Presenting an invitation letter to the embassy will make things easier during the application process so you may demand this document from the organizer of the event if it wasn't supplied during the registration process.
Make a Research about the Host City
If the event is being held in a city where you have never been before, that's a perfect opportunity to discover the city. However, since you will have only a limited time to explore the city, a good travel plan is crucial. Make a research about this city and list your most desired must do activities or must see places in the city. Also you should be informed about the schedule of the event and your off times before making a proper travel plan to get the most out of the city. You can also benefit from the travel guides on Eventegg.com.
Getting some Information about the other Attendees
Exhibitors (if you are attending a trade fair) or the other attendees of the event matter the most when it comes to your gain from the event. To obtain this information, you can look for the Visitor Profile or Exhibitor Profile titles on the event website. Make a list who you wish to meet and try to get more information about them on the Internet. Doing your homework before meeting these people in the name of successful networking will just offer you the ultimate confidence and positive impression.
Being Noticeable
Your mindset is ready, you know what you expect from that event and you have a list of the people that you would like to meet. But, do you think that's enough? Actually not. Your good impression and visibility are also needed. Wearing nice clothes and having impressive accessories such as a lapel pin, or a notebook or a pen maybe, will definitely make you noticeable and memorable. To have more comprehensive information about how to make a good impression on people, you can take a look at Drake Baer's article on Business Insider, 5 Keys To Making A Great First Impression.
Focusing on your Goals
You'd better make a list of your goals and expectations from the event. If you attend the event knowing what you actually aim to get, then it will return you more gains. Decide your mindset and act accordingly. A networker? A business expander? A better seller? Whatever your aims are, never attend a business event as a wanderer.