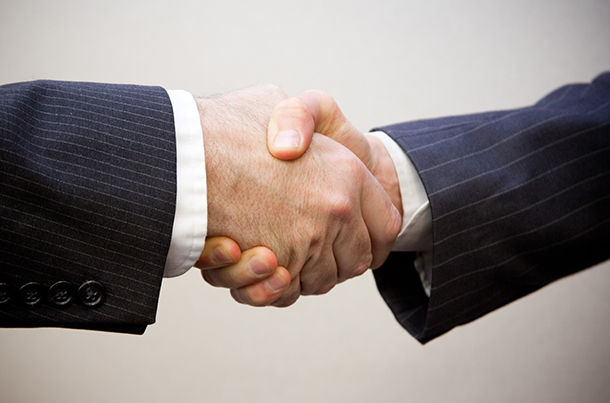 We are living in such an age that the term globalization is not just a term anymore; it is a part of our everyday life. The interconnectedness of the cultures, customs and behaviors don't come as a surprise anymore. From the food we eat at lunch, to the carpet's motif we have at home we, as individuals, help globalization gain phase and have a stronger impact in our lives.
While favoring this sort of a variation in our everyday life, the most important element of this interconnectedness is still valued in all parts of the world and demands increased attention; the respect and the understanding the cultural differences and acting accordingly while you are traveling.
I know you remember this old saying;
"When in Rome, do as the Romans do."
Do so especially when you are traveling for business when the cultural features of the destination country come under the spotlight more than ever. Having an insight of the business conducting etiquette of the country you are visiting may surprisingly turn out to be more than just helpful.
Some of the countries in Asia are the home to most number of fairs and tradeshows annually. Their unique cultures on which the Western world has a slight idea just the on the overt part might actually need a deeper understanding, especially if you are about to making a trip that is important for you in terms of business.
Here are some of the most visited countries for business in Asia and some tips you can make use of while visiting there next time!
The Japanese Business Etiquette
Japan business etiquette may be a bit complicated at first.
Unlike the Western world, Japanese people prefer greeting one another with a bow instead of a hand shake. The logic under the bow is quite simple, though; the lower the bow is, the more respectful it is. Although bow is favored, that doesn't mean the handshake is forbidden by all means. Sometimes a bow may be followed by a handshake.
Knowing a few greeting words in Japanese may be advantageous
This is a great way to break the ice or calm down the nerves. The regular, international body language features such as putting a sincere smile on your face and not putting your hands in your pocket right after the greeting or crossing your arms are also encouraged.
Business cards are important in Japanese business culture
The way they are given and received are also some of the things you should be careful while doing. Stay away from handing a card that is frayed; keep them in a case. In this culture you are willing to make business connections, the card's condition tells a lot about you and your business' importance to you.
Accepting the business card with a bow and receiving it with your both hands will make your Japanese business associate happy. Don't look disinterested, never think of taking notes on it. Not putting it in your pocket is also a sign of respect; hold it in your hands and put it in your bag once the meeting is over.
Your suit will tell you a lot about you
Although the dressing code seems to be changing into a more casual style in Japan, a neatly ironed suit, dark colors if it is winter or grey if it is spring or summer will make a nice first impression on your Japanese colleague.
In Japan, you may be invited to places where shoes must be taken off at the entrance, so making sure your socks are in good condition may save you from embarrassment.
When in Japan, you should keep these things that seem to be small in your mind:
-Blowing your nose on the street or in a meeting space is not welcomed, unlike in most of the Western cultures.
-The numbers 9 and 4 are the unlucky ones, try not to make a special use of them.
-Avoid pointing out someone's mistake or deficiency in front of other people.
Be careful with the chopsticks while eating in Japan
While eating in Japan, you may not be offered Western style utensils. Make sure you know the appropriate chopstick use. For example, don't pass food over with them, don't use them to point your dish's extreme deliciousness or don't point them to someone who is talking.
If you are invited to a place after your meeting, consider that as a courtesy of your Japanese colleagues and don't turn them down. If any of your business associates invite you to their home, know that you are truly respected and more than welcomed since this is a rare thing among the Japanese people.
Here are some of the events in Japan that are going to take place in the upcoming days
Doing Business in Hong Kong
Hong Kong is one of the most Western like among the Asian countries and most probably your business meetings will go smoothly.
Having your business card printed in English on one side and Classic Chinese on the other is recommended if you are on your way to Hong Kong for business.
If you are planning to bring some presents with you, stay away from clocks or blankets because these two items have rather negative connotations. The clock is associated with death and blankets are believed to be the barriers for prosperity in Hong Kong culture.
Smoking is not tolerated as the way it is in China. Hong Kong has a similar approach to smoking with Singapore; that being you can smoke only in the designated areas.
If you are going to join a dinner in Hong Kong, wait to be seated because there is often a seating plan to follow. Don't start before your host starts. If you are not good at using the chopsticks, you may be offered the Western style utensils.
You can have a look at some of the conferences, tradeshows or fairs that will be held in Hong Kong in the future here
Singapore Business Culture
Singapore is another country that a large number of international tradeshows and fairs are held every year. It is also a country about which everyone has got an idea about their severe punishments concerning some basic things but not the truth.
Punctuality is important
When making business connections in Singapore, make sure you keep an eye on the clock while you are getting ready for your meeting because your Singaporean business associates will do so. Punctuality may not be the first in the line when it is considered in the frame of daily life but it is in business. Never be late, never make people wait in Singapore.
Business card etiquette is similar to the Japanese one. Make sure you receive your colleague's card with both hands and yours is clean and just came out of the box.
You can leave the bowing aside
The handshake is the most common way of greeting in Singapore. A firm handshake will show your willingness to conduct business as well with your self-esteem.
The dress code is not strict. Usually, long sleeves and trousers are okay if not anything else is stated prior to your meeting.
Thinking about smoking a cigarette in Singapore? Think again.
Singapore is not a smoke friendly city. You are allowed only a pack of cigarette to bring in with you and you cannot smoke one just anywhere you'd like. If you are a smoker, make sure you are the designated area before you lit up one.
Here is a list of fairs, conferences and tradeshow that are going to take place in Singapore in the future
Business culture in China
If you are planning a trip to China to conduct business, make sure you check both your calendar and the Chinese one; make sure you pay attention to the public holidays and special days.
Avoid making unnecessary physical contact
The greeting in China is done with a formal handshake just like in Singapore. Chinese people refrain from unnecessary physical contact; an encouraging touch on the shoulder may not mean the same thing in China with what it means in the Western world.
Language barriers
Language is another crucial thing while making business connections in China. Most probably you meeting language will be English. You may see your Chinese colleagues not responding you right away; remember that it may not because they don't follow you but because they may not be feeling relaxed while speaking English and they may want to make sure they understand you thoroughly. Give them time. It is not uncommon for Western business people to have translator on their business trip to China.
Do you have some business materials in Chinese with you?
Having some business materials printed in Chinese may be helpful if your business associate wants to acknowledge other people in relation to their company.
The business card etiquette is similar to the Japanese and Singaporean; it is still important and needs to be respected. Hand in and receive them in a respectful manner.
Choose the right topic for the small talk
While small talk is encouraged while conducting business is China, the topic of the small talk may carry a lot more importance than you may think. Try not go with the political issues; especially spare the Taiwan and Tibet and animal treatment issues to yourself or to a closer circle of friends.
4, 73 and 84 are the numbers you should stay away from using when in China. These may seem to be unimportant to you however they are to your Chinese colleagues.
Here is a list of fairs and tradeshows that are going to be held in China
Malaysian Business Culture
Malaysia is one another country in Asia that you must know some of the business etiquettes prior to your meeting.
Go with the handshake but be careful…
The most common form of greeting is the hand shake however since the majority of the country is Muslim, you women business associates may not offer you a hand shake. Don't consider this as rudeness, and in order not leave yourself with a hanging hand on air, wait for your female business colleague to offer you handshake first.
Since Malaysia is a multi-ethnic country, your business associates may also be Chinese or Hindu. While Chinese people will be happy to shake hands, Hindu people may prefer a nod with a smile.
Avoid the word 'No'
Similar to most of the other Asian countries listed here, Malaysia doesn't like it when people are mistreated in front of public and they would prefer more optimistic answers such as "We'll see" rather than a sharp "No."
Have a look at the fairs and tradeshows that will take place in Malaysia
Doing Business in Indonesia
Just similar to the other Asian countries, Indonesia's the first and the most important business etiquette is 'saving the face'. Not insulting anyone in front of the others and being respectful is the key to the successful business meetings and personal connections.
The female visitors are expected not to go out of the general dress code by wearing miniskirts or dresses with décolleté.
Respect the elders or the managers when doing business in Indonesia
Indonesian people pay attention to the hierarchy. The beginning and guiding of the meeting sessions may be deferred to the oldest person in the room.
Keep it low
One thing to keep in mind while making business connections in Indonesia is that the loudness is not a sign of willingness or trying to be persuasive. It would rather disturb your colleague. Try to keep the conversation in a normal tone would help you.
Have a look at the upcoming conferences, fairs and tradeshows in Indonesia now
Thailand's Business Etiquette
Thailand is one of the countries that you shouldn't try to make your business associate try to talk about the political situations or about their King. If you have something to say, it would be better if you keep it to yourself.
Most of the Thailand's population is Buddhist, therefore a maximum level of respect to Buddha is expected.
Most greetings are done by a Wai, which is the act of bowing the head and raising the hands. However, Thai people would be willing to shake hands, too.
Don't rush things in Thailand
Thai people pay attention to personal connections. Waiting for a result on your first meeting with your Thai business associates may be a bit more than optimistic. Take your time, listen to them and give them the space they need before they come to a conclusion.
Punctuality is important to the Thai business world. Your arriving on time will be much appreciated and by doing so, you will also show them how important these meetings are for you.
Thailand is hosting a large number of conferences, fairs and tradeshows in the upcoming days
South Korea's Business Culture
South Korea, one of the most homogenous countries in the world, not surprisingly shows similar business conducting patterns with the other countries in Asia.
Be careful with the physical touch
South Korean people consider touching as an action that can be performed with the closer circle of people in their life; therefore a small goodbye hug or well-done touch on the shoulder may not be perceived as it is in the West.
Get ready for tough negotiation
South Korean people are famous with desiring more than possible when doing business however they are ready compromise after they trust you and believe in your professionalism. It may take more than a couple of meetings to get the result when doing business with them.
Yes and No's may not be what they are
You will probably not hear your South Korean business associate saying no to any of your questions but that doesn't necessarily mean they are saying yes. Asking them direct questions would be more advantageous. For example, asking "when do you thing the shipment is going to be completed?" rather than, "do you think the shipment will be completed by next Tuesday?" would be better.
Tipping needs special attention
Tipping is definitely different from what the Western world know. If you see a sign saying not to tip, don't insist. They may find it offensive.
Here is the list of the events that are going to be held in South Korea in the upcoming days
The notion of "Face" in Asia
If we are talking about the cultural features that make Asian countries differ from their Western fellows, the notion of "saving", "losing" and "giving" face cannot be left out. It is a major part of the culture that shapes the everyday life.
In Western cultures, the face stands for just for itself however, the meaning it carries in Asia is much more complicated. Face is the representation of honor, dignity, reputation and influence in the Asian culture, especially in Southeast Asia. Therefore any behavior that may cause a negative sense or feeling towards the face is not welcomed and tolerated.
Meanly, speaking your mind out even for the sake of being honest or expressing yourself better is not encouraged in Asia. Hurting people in front of others, embarrassing them for some reason, making a scene by shouting or getting into an argument will cause 'losing face' in these cultures and will probably diminish your chance of succeeding in your business initiatives.
Main Image Credit: Flazingo Photos