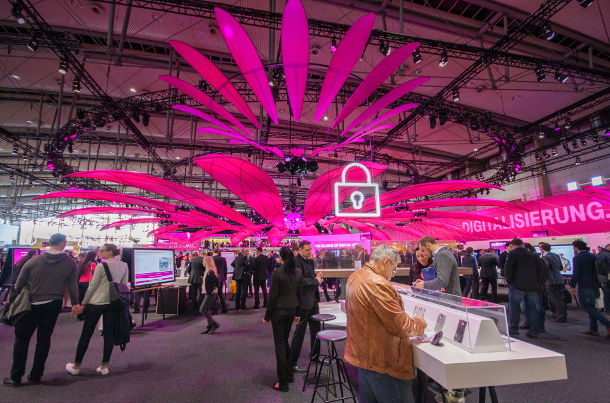 All around the world, trade shows and exhibitions have been held for centuries, in different forms though, and the business keeps growing to a large extent. Trade fairs and exhibitions play a respectable role in industrial development and of course in import and export businesses. But still, most people tend to think that trade shows are nothing more than wasting your time and money. To make things a bit more apparent, we tried to make a list of amazing benefits of attending trade shows or exhibitions and show you how fruitful these events can be for your personal career or for your business.
Why Attend a Trade Show?
Trade shows are the ultimate mediums where the hearts of the industries beat and where companies feel the competitive environment closely. All your competitors are there, serving your potential customers and recharging their business with the latest developments in the sector. If you miss to be there, you lag behind, needless to say. The world revolves so fast and you really have to keep up.
Trade Shows are New Customers Magnet
If you are attending a giant event in your sector, you know that you'll meet your target audience there. Because the trade fairs that are proven to be valuable are swarmed by real customers and traders from all around the world. If you know how to benefit from these people, your trade show experience may turn into a breakthrough in your business.
You Get a Chance for Warm Business Relationships
If you prefer to stay in your comfort zone, you should know that you also prefer to come to a deadlock in your business. However, attending international business shows will open new doors to you. You'll get the chance to meet sector leaders, new business partners and of course new customers and be able to forge close ties to expand your business or to get into new markets.
Trade Shows Work Both Ways
Trade shows are neither for the customers nor for the companies. They just work both ways. In this mutual platform companies have the opportunity to present their products without being have to visiting and convincing their customers personally. And customers are also have the chance to compare all the products and companies at one place. And this trustworthy atmosphere of a trade show turns out to be profitable for both parties.
Your Brand Image is Improved
Being present in sector leading events are just as essential as having a good quality website, being present and active in social and normal media to improve your brand image, let alone increasing your sales. You have to show that you are a company that is in continuous development and a close follower of the latest trends in the sector.
You Gain Experience like You Never Did Before
Trade show experience is unique and will contribute your business a lot. No matter your company is prominent in the sector, if you miss that chance to attend those giant trade shows in your sector, your competitors will be one step ahead of you. The things you will learn during a trade show attendance, will meet you nowhere else.
You Can Enrich Your Career
Trade shows don't only bring together the customer and the exhibitors, but also they offer educational workshops or seminars that you get benefit from both for your career and for your business. As well as contributing your career with these amazing opportunities, you may also have the chance to network with the opinion leaders in your sector.
Trade Shows Make Up Your Mind
If you are a newbie in the sector of if you are an indecisive buyer, trade shows work for you as a perfect platform. However internet is a matchless source for profound knowledge about anything, if you are doing real business, you need real experiences with real products and real people. In this point trade shows are the ultimate guide will help you a lot with making up your mind.