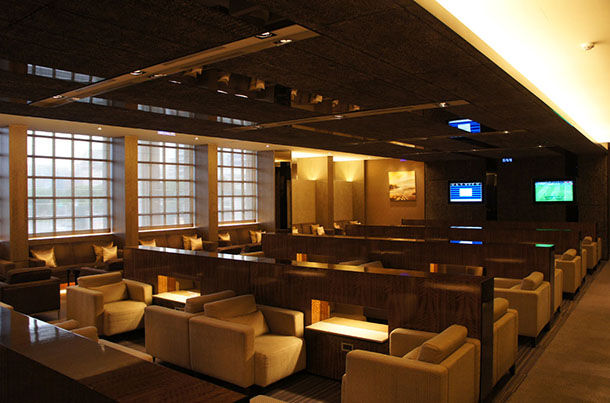 Traveling is enjoyable but it is hard to say the same thing for waiting for your flight at the noisy and crowded airport before the flight. Especially, if the flight is going to be long or there are things that'd be good to go over one last time, such as reviewing a presentation, the airport may start looking like a theme park to you. This is one of those moments when you start to consider discovering the airport lounges in the airport.
In addition, you don't have to be looking for a quiet place to decide checking the airport lounges out. For some reason, even the idea of lounges is charming. The open buffet snacks, bar filled with fresh juices, the free WI-FI and the work stations, the peaceful atmosphere to make some reading… These are included in the list of things a person may be looking for prior to a flight.
Plus, although the lounges are generally associated with major airlines or airports and usually require member cards, independent airport lounges which offers daily and hourly lounge access are getting more popular across the airports all around the world.
However despite the appealing idea of these private areas that are decorated to make you feel home and their becoming more and more available, is paying for and going in really worth the bother? Well, this depends on a couple of things.
Here are some of the things you may want to keep in your mind and consider before deciding.
Are you getting a better deal than waiting at the terminal?
The airport you are going to fly from will definitely have a paid WI-FI, a decent food court and plugs to charge your electronic devices (not to mention the comfortable sofas…) If you willing to keep an eye on your budget while on the go, make an estimate due of your desired purchases. You can check the airport information desk to learn the WI-FI pricing and check the prices at the food court, then compare it to the entrance fee of the lounge you're willing to go in. If the difference is not worth mentioning, going for the lounge may be smarter than confining yourself to limited drinks and snacks at the food court.
What do you really need?
This probably the most important question while deciding whether to go in a lounge or not. First, think about what you need that cannot be met via the airport amenities. Then examine what the lounge offers to you. If you think it is more advantageous to pay for the airport lounge, have a seat and enjoy a drink before you do anything else.
This also depends majorly on the amenities of the lounge you are about to visit. For example, if we are talking about the Plaza Premium Lounge at Hong Kong International Airport, probably there isn't anything that can make you give up on the idea of going in since the amenities even include showers and private resting areas.
Is the lounge in your terminal?
There may be more than one lounge in your airport but the one you'd like to check out may not be located in your terminal. How much time do you have to spend at the lounge? Do you think you may have to rush to your flight for the sake of freshly baked croissants? In addition, you are familiar with airports and you know how crowded and complicated things may get in the blink of an eye. If spending some time at the lounge will cause you to rush to your flight, don't hesitate, and just skip it for now.
How much time are you going to spend there?
This another important question to answer while deciding on to go for a lounge. If you are to spend more than just a couple of hours or if your flight is delayed or you are going through an unexpected airport layover, the lounges will probably recompense what you have paid to get in.
However, if the lounge you are considering to go in doesn't offer entrance based on the time you are going to spend there, in other words, if you have to pay a full-day price even if you are going to be there for just a couple of hours, then you may wish to think once more since it is not going to worth the money.
Would it be better if you apply for an annual membership?
If you are a frequent traveler and would like to make the most out of your time at the airport by using the lounges no matter what, then you may consider applying for an annual pass. These are not only more economical but also saves you from the splurge of making your mind about going or not going in every single time you fly.
In this case, you may have to review the independent lounge companies that operate in major parts of the world and choose one that has more lounges in different parts of the world, or simply one that have lounges in the airports you travel to most.
The same thing can also be considered for the airways. Most of the airways have their special frequent flyer programs and these enable you both to collect miles to use while purchasing tickets and open the doors of their lounges located in different parts of the world.
Main Image Credit: lukelai