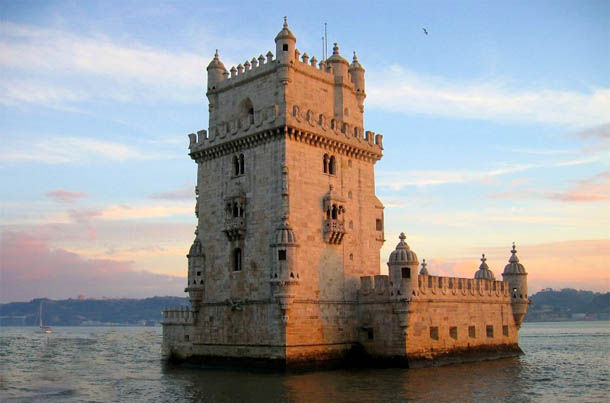 Warm and vivacious cities with a deep history and a rich culture have always been at the top of my "places to visit before I die" list and Lisbon is of course deserves to be in this list without any doubt. Its lovely and picturesque streets, warm-blooded people (Lisboêtas), traces of the history and the energizing spirit are more than enough to get inspired.
The city of the sea, Europe's second-oldest capital and the warmest European city (its epithets are limitless) is so captivating that I cannot help envying those lucky people who are planning to visit Lisbon in the near future. And if you are one of those privileged people, you may lend an ear to my humble itinerary for a day in Lisbon.
Note that I'm assuming you have only one day off for exploring the city and you love waking up early to make a plan accordingly.
You can start your tour from Belem district where you will feel the history of Portugal in your veins as here is where the famous Portuguese explorers such as Prince Henry the Navigator, Ferdinand Magellan and Vasco da Gama, embarked on their voyages.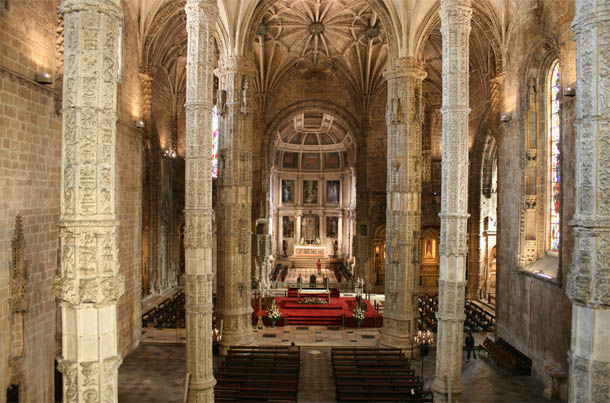 Image Credit: Kevin Hoogheem
After inhaling enough of the explorers' spirit, you can head to Jeronimos Monastery where the tombs of prominent figures of Portuguese history, such as King Manuel, King Sebastião, Fernando Pessoa and Vasco da Gama, are located. Jeronimos Monastery is built by King Manuel I in 1502 in the memory of Vasco da Gama's voyage, on the site of the hermitage where Vasco da Gama and his friends spent the last night before their famous voyage to India. Jeronimos Monastery is also declared as a UNESCO World Heritage Site as it is stated to exemplify the Portuguese art at its best. You will feel really sorry if you leave Lisbon without visiting The Jeronimos Monastery as it is the most fascinating symbol of Portugal's splendor in the Age of Discovery.
Before passing to Discoveries Monument, you can pay a visit to Maritime Museum and Archeology Museum that are located near the monastery. Maritime Museum is where you can witness the Portugal's legendary domination of the seas. Model ships from the Age of Discovery, 18th century ceremonial barges, the seaplane Santa Cruz and the replicas of 16th century maps are waiting for your visit.
In the Archaeology Museum, you will find jewelry from Iron Age and Visigoths, Roman mosaics, Egyptian and Greco-Roman funerary art and Moorish artifacts.
After visiting these two museums, you can pass to Discoveries Monument that is located on the north bank of Tagus River using the underpass by the gardens of the Jeronimos Monastery. Built in the memory of 500th anniversary of the death of Prince Henry the Navigator, Discoveries Monument has also a museum inside, exhibition rooms and a terrace that showcases an impressive view over Belem and the Tagus River.
Now, it's time to visit the Belem Tower, the iconic symbol of Lisbon. With just a 10 or 15 minutes walk from Discoveries Monument you can reach the tower. Being listed as a World Heritage Site by UNESCO, Belem Tower has a stunning scenery from its terrace. It's considered as one of the best example of Manueline architecture and it houses many stonework pieces of the discoveries. Among these motifs, there are the Rhinoceros, which is sculpted into the tower, Our Lady of Safe Homecoming who was believed to protect the sailors during their voyage and the saints.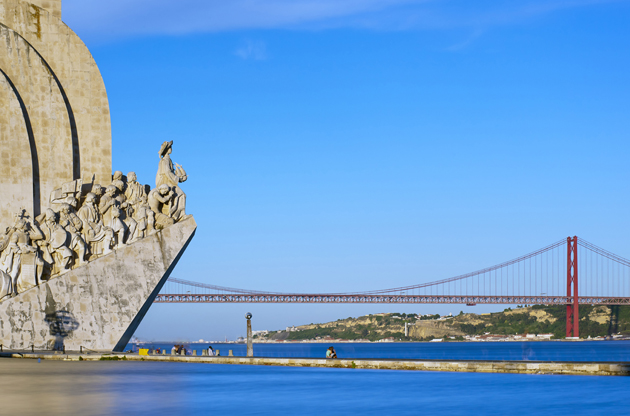 For spending the late afternoon (and of course if you still feel energetic enough to get around) you can head to Chiado that takes nearly 15 minutes by taxi or car from the Belem district. Chiado is one of the most popular areas in the city that houses many bookshops, fashion houses, restaurants, shops and the museums. In 1988, Chiado was heavily devastated by a fire and it took long to restore the city. Today, although the scars of the fire are still visible in some places, Chiado is legendarily beautiful. After a tiring day, you can take a break under this cozy atmosphere in Chiado, shopping at the modern and lovely boutiques or having a coffee at Café a Brasileira, the oldest café in Lisbon. As a last thing, you can visit the famous Elevador de Santa Justa, the elevator that connects Baixa and Bairro Alto. The last thing to say is that is if you still have time and energy, try continue to enjoy each piece of land in Lisbon because those I've suggested to you cover only a little of this magnificent capital.
Main Image Credit: Chrismatos ♥90% OFF, sorry