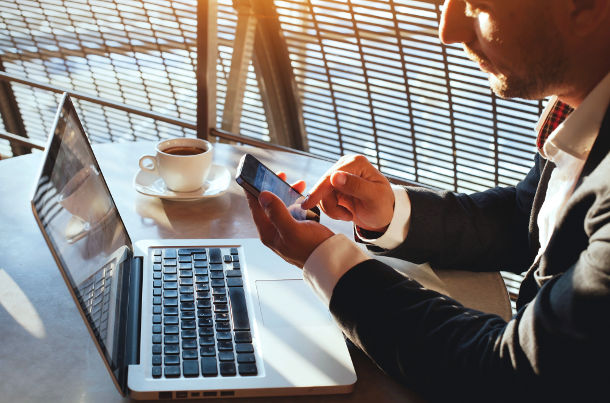 Smart phones, although severely criticized sometimes, are the indispensable part of our lives, today. Without them, let's accept that we mostly feel limbless. And smart phones can work miracles especially when they ally with those life-saving apps. Both in our daily lives and in our business lives, we owe this union of forces.
Years before today, let's say about 10 years ago, when we attend a business event, what left to us after the event was a huge pile of paper including business cards, notepapers, company brochures and more. But now, all of them is locked in our smart phones!
You know there are billions of applications and we tried to compile the must-have ones for the business event attendees. Make sure you have all of these apps on your smart phone before you attend your next business event and enjoy your success to the fullest!
LinkedIn
Have no surprise that LinkedIn is on the top of the list. It is the leading platform for business networking and when you meet someone at the event, you can add them to your circle in an instant or view their profiles on LinkedIn to have more detailed information about them. Turning on your computer and logging in to LinkedIn may take some time, you know. A LinkedIn app on your phone will make things easier, for sure. Click the links below to download this app to your phone now.
Charlie
Charlie will be your favorite assistant while making a business connection! Before you meet someone, Charlie will do all the research for you and send you the report via e-mail. Sounds too good to be true, doesn't it? And you can just enter the name of the person that you will meet and the meeting time. Even if you forget the meeting, Charlie will make the research report ready in your mailbox.
XE Currency
If you are travelling to another country for your business event, you'll need to convert your own money to that country's currency in an instant, for sure. This application will also help you while you are trying to making a business connection or purchasing something at a trade fair. If you are a prudent businessman, never enter into a trade fair or a business meeting without having XE Currency on your phone.
Switch
If one of your aims to attend a business event is to make new business connections or find new job opportunities, Switch is what you need. During an event, you can directly connect and chat with the hiring managers that you are interested.
Periscope
Social media sharing is a must when you attend a business event. In this way, you can interact with the other people in the event using hashtags or share the most important moments with your followers who could not manage to be there. Periscope is best way to do it. You can broadcast a live video from the event, from the interviews you make or from the workshops or the talks. (Do not forget to ask for the permission from the right holder first, of course)
Evernote
Evernote is undoubtedly the ultimate app that a business person should have on their phone. With Evernote, you can collect and edit your notes (photos, voice records or writings) online and have access to them via your pc, mobile phone or e-mail. What's more, Evernote can read the writings in the photos you take. That means, you can take a photo of interesting brochures or business cards for example to create a catalog. And you can scan all this information to find what you are looking for!
Google Translate
Google Translate is our life saver many times when we are stuck in difficult situation. And attending an international event will may be challenging in point of language. If you feel yourself inadequate about your foreign language, Google Translate app will lend a hand to you. However it doesn't make sense when you try to translate a whole sentence or a paragraph, it will come in handy to make things a bit clear for you.
The App of the Event You Attend
Many event organizers today, create an application or use other mobile event apps. After your registration, make sure you check the official website of the event if they encourage to use a specific application. With most of these event applications, you may have detailed information about the speakers, exhibitors or plan your day according to the event program.