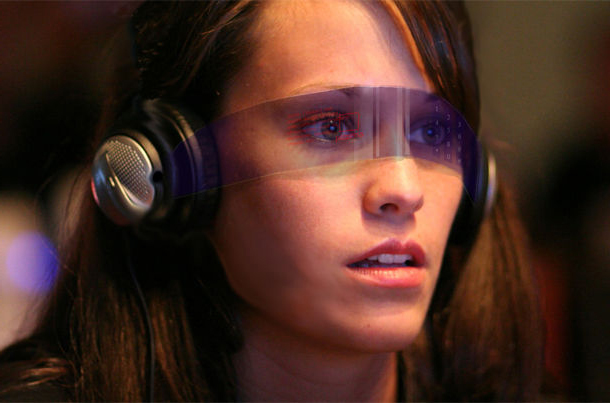 Technology, which is one of the most indispensable part of our lives today is evolving so rapidly that every day we hear about new technologies that make us proud of living in this era. Our expectations are becoming higher every day as we need more and more technology for our lives. Today, technology is more than being a part of our lives; it is now a part of our bodies. We now wear the technology, literally. Wearable technologies are there to serve the rising needs of the people and to increase our mobility to set us free. This technology is already being used in business and healthcare as well as the daily life. E-textiles, smart watches, smart wristbands, smart glasses or smart shirts are just a tiny part of the wearable technologies. In just 3 years, the market size is estimated to increase 6.5 times compared to today and reach up to USD 12 billion.
If you are curious about what's next in this surprising world, make sure you attend at least one of these wearable technology events that will be held in 2015 and keep up with the latest advancements in the sector.
Wearable Technology LIVE! Europe
An ID TechEx event, Wearable Technology LIVE! Europe will be held in Estrel Berlin on 28-29 April, 2015. The event will focus on the wearable technologies, their applications and commercialization progress and there will be more than 200 speakers whose speeches are crafted by the analysts of ID TechEx and each of them will light the way of the future of this technology.
Smart Fabrics & Wearable Technology
Smart Fabrics & Wearable Technology is a 3 day event that will be held in San Francisco between 11-13 May, 2015. The annual event will cover the topics of perception technology on the body, mass customization, 3D printing, retail challenges for wearables and more. To network with the professionals from smart fabric and wearable technology industry and the builders of the future, try not to miss this reputable event.
Wearable Device Technology Expo Japan
Wearable Device Technology Expo will offer so much things to you from the heart of technology, Japan. Organized by Reed Exhibitions, this expo aims to be the center of the advancements of the wearable technology industry and all other related technologies. Wearable Device Technology Expo is being held for the first time this year and targets more than 10000 visitors. If you are interested in being a part of this up-and-coming event, be in Tokyo Big Sight on 14-16 January.
Wearable Tech Expo New York
Being held in Javits Convention Center, New York between the dates 2-4 June, 2015, Wearable Tech Expo is a perfect medium for gaining perspective about wearable tech devices. To join in-depth discussions, experiencing live demos and to discovering this billion dollar industry deeper, don't miss the chance to be a part of this reputable event in the sector.
14th Wearable Technologies Conference Europe
Known as the most profound event for wearable technology, Wearable Technologies Conference that is held annually will again draw international attention. If you are interested in catching up with the recent developments and meeting the world-class leaders in the sector, 14th Wearable Technologies Conference, which is a part of Wearable Week 2015, will be held in Munich on February 2nd and 3rd.
The Wearable Technology Show London
Boasting being the biggest event in the field of augmented reality, internet of things and the wearable technology, The Wearable Technology Show will offer 9 different tracks which are Innovation & IOT Main Stage, Medical, Performance Sports & Fitness, Product, Payments & Retail, Smart Textiles & Fashion, Augmented Reality, Start Up Theatre, Connected Living and Enterprise & M2M. The event will be held in Excel London on 10-11 March, 2015.
Wearables TechCon Santa Clara
Addressing to OEM builders, designers, and developers, Wearables TechCon that is held annually will go in detail of wearable computing technology. To try the wearables firsthand, to network with the prominent people who are in this sector and to gain insight about the future of this rapidly evolving technologies, be at Hyatt Regency in Santa Clara between 9-11 March, 2015.