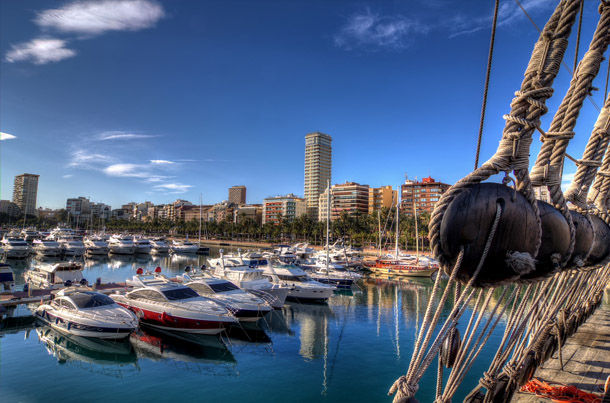 Every year a large number of boat shows are being held in every part of the world and these are attended by hundreds of thousands people. The fact of fairs and exhibitions being attended solely by the target audience is not valid when it comes to boat shows: not only investors, yachts men, ship and boat builders attend to these festive shows, people who want to enter the magical world of the boats and be surrounded by the feeling of freedom they carry come to boat shows, too.
2014 is going to be another golden year for the boat shows. I thought, the abundance of these can make it a little hard for you to choose which one to attend so I have listed the top 10 Boat Shows that will be taking place this year. Hurry up, read about them, choose yours and register today or find more about the visiting options!
Internautica International Boat Show Adriatic – Portoroz, Slovenia
Internautica is a predominant boat show that becomes a hub for both manufacturers and buyers. Every year, more than 200 new vessels are introduced and approximately 400 exhibitors participate in the show. An estimated number of 30.000 people come and enjoy this significant event. Internautica International Boat Show Adriatic is surely a boat show that can't be risked to be missed.
Sydney Boat Show – Sydney, Australia
Also known as the Sydney International Boat Show, this great event is going to be held at Sydney Convention and Exhibition Center at Glebe Island. Sydney Boat Show is the biggest boat show that is taking place on the southern hemisphere. The attendees will have the chance to examine more than 300 new vessels while enjoying the party-like atmosphere of Sydney Boat Show.
Open Yards – Orust, Sweden
Organized by the Swedish Marine Industries Federation, Open Yards is a compact boat show. The visitors are going to get the chance to see 130 new vehicles. Open Yards is a floating show and it is going to be held in 3 different harbours in Orust; Ellös, Kungsvinken and Henån.
Istanbul Boat Show – Istanbul, Turkey
Istanbul Boat Show is going to be held on 30 April- 4 May 2014 is going to attract a lot of attention from both foreign and local visitors as usual. Attending this boat show is going to give you the chance to see your favorite boat on water, as well with making a trial ride with it. In addition, Istanbul Boat Show is always a great choice to network with pioneers of the market.
Auckland on Water – Auckland, New Zealand
Viaduct Harbour is getting ready to host one of the most spectacular boat shows, once again. Formerly known as Auckland International Boat Show, this show is one of the most informative ones for the curious visitors who want to get to know more about the boats. If you are into fishing, sailing, water sports or pleasure cruising, Auckland on Water is your boat show to attend.
Barcelona International Boat Show – Barcelona, Spain
Salon Nautico, as known as Barcelona International Boat Show is the star of Barcelona. It is the biggest boat show that is held in the country and it has been a pioneer in the market since 50 years. Barcelona International Boat Show also features conferences and seminars you can participate and widen your knowledge about matters on boats.
Genoa Boat Show – Genoa, Italy
Genoa Boat Show, or should I say, 'the king of all the boat shows', is going to be held in October in 2014. I am sure you have already heard the immense success that comes with every edition of this spectacular show. Even if you haven't, it is not too late yet; register today to participate in one of the best boat show experiences ever. Or simply visit Genoa Boat Show to be amazed by the beauty of these floating angels.
METS, Marine Equipment Trade Show – Amsterdam, The Netherlands
It is not always about a new boat but sometimes about how to keep it at its best shape. Therefore this trade show goes for the ones who want to maintain their boat at its best, no matter how many years go by the day they bought it. METS is also a great place for manufacturers since it is going to feature more than 1.300 exhibitors.
Salon Nautique International De Paris – Versailles, France
The last but not the least; Ladies and gentlemen, please get ready for one of the most significant boat shows of 2014. Salon Nautique International De Paris is going to be held in Porte de Versailles and is going to give the visitors a chance to see a wide variety of items on motor boating and sailing. The rich exhibitor list of the show is also another reason why you shouldn't miss Salon Nautique International De Paris.
Main Image Credit: decar66