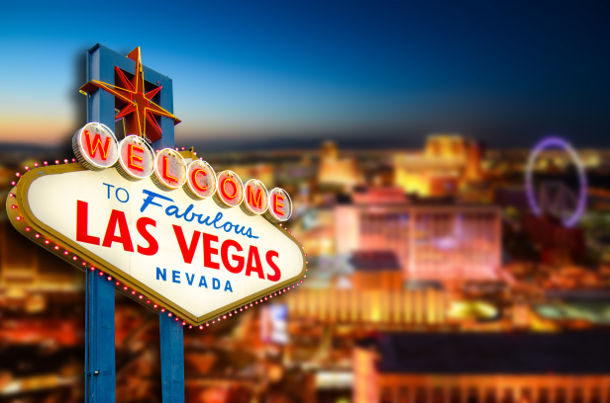 The entertainment capital and one of the most important business district in world, Las Vegas hosts hundreds of business events, especially trade show each year. Although known as the "Sin City", Las Vegas is not that sinful actually and light the way of many businesses with those remarkable sector-leading events. Each month, about 1500 events are held in Las Vegas and the city welcomes around 3.5 million visitors according the 2015 year-to-date summary of Las Vegas Convention and Visitors Authority. Notable places such as Las Vegas Convention Center, Mandalay Bay Resort & Casino and Sands Expo & Convention Center are the three largest event venues in the city that have the larger meeting spaces than the ones in any other city in the world. As well with the convention centers, there are also fabulous hotels in Las Vegas than can host giant world-class events.
So if you are planning to attend one of those events in Las Vegas and also get your share out of the amazing nightlife, memorable tastes, natural beauties and places to see, or take a look at these notable events in Las Vegas that will become a byword again in 2016.
CES 2016
Consumer Electronics Show 2016 is considered as one of the largest events about consumer technologies. It will be held in January, 2016 and will offer the latest technology as well with the networking opportunities with the opinion leaders of this sector.
MINEXPO 2016
If you are in mining industry, you don't need to be informed about MINExpo, which is a killer event in this industry and hosts nearly 50000 visitors from all around the world. To catch up with the rapidly developing world of mining, secure your seat at Las Vegas Convention Center in September, 2016.
ASD Las Vegas 2016
ASD Las Vegas is a must-attend event for the ones who are in the wholesale buying sector. No matter what your sector is, if you are a retailer, a supplier, a distributor or a buyer, you will find your place in this giant event. It is held twice annually in the same place.
Las Vegas Market
Las Vegas Market is also held twice annually both in winter and summer. Being the most comprehensive event on gift, furniture and interior design that is held in U.S, Las Vegas Market appeals to more than 50000 designers or retailers in this sector.
World of Concrete 2016
World of Concrete covers the waterfront of masonry and commercial concrete providing its attendees with the opportunity to have broad information about the new products and the latest innovations in the industry.
Super Mobility Week
In the name of mobility, Super Mobility Week focuses on anything that comprise this sector from health, retail to home or business. Be there to keep up with the latest technology and the latest product launches.
JCK Annual Trade Show 2016
JCK Las Vegas brings together the jewelry professionals from all around the globe every year. To check out the inspiring designs and the latest trends in jewelry, JCK 2016 will make the perfect medium this year, again.
RECon 2016
For retail real estate and shopping centerindustry RECon is the ultimate event to attend. Join more than 35000 visitors to attend educational sessions or to network with the retailers and discuss the latest services or products in the industry.
Infocomm 2016
Known as the largest AV event in North America, Infocomm covers a wide variety of latest technologies for lighting and staging, digital content, conferencing, display and audio/video.
Kitchen and Bath Industry Show 2016
If keeping up with the latest designs and the products in bath and kitchen industry is one of your aims, then Kitchen and Bath Industry Show 2016 is your place to be in January, 2016.
HIMSS 2016
Healthcare Information & Management Systems Society's event brings together more than 40000 health IT professionals and executives in the sector. If you attend this event, you'll have the chance to listen to prominent speakers, join the roundtable discussions or workshops and of course will know about the cutting-edge health IT products.
National Hardware Show 2016
Is hardware your area of interest? Then this one is for you. Attend National Hardware Show in May 2016 to know about the new products of the giant brands and of course make vital connections with important people of the sector.
G2E: Global Gaming Expo 2016
Sands Expo Center will host Global Gaming Expo between September 27-29. You'll be offered everything in the name of slots, table games, igaming and more.
International Esthetics Cosmetics & Spa Conference (IECSC)
IECSC will focus on spa business, wellness, makeup and massage therapy. There will be a series of educational workshops as well as a trade show with purchasing opportunities. IECSC will be held in June 25-27, 2016.
Deafnation World Expo 2016
Deafnation World Expo is a huge event that offers anything that may appeal to deaf people's needs and also it is a giant network for deaf people. If interested, be there in Paris Las Vegas Hotel in July, 2016.
International Baking Industry Expo 2016
Being one the most significant event in the grain-based food industry, Baking Industry Expo brings together more than 20,000 international baking professionals from different fields of the business. Join this baking community at Las Vegas Convention Center in October, 2016.
Waste Expo
If you are interested in trying the new products and the new technologies at first hand and broaden your horizon about organics, recycling and waste, never miss that chance to be in Las Vegas Convention Center to attend Waste Expo in June, 2016.