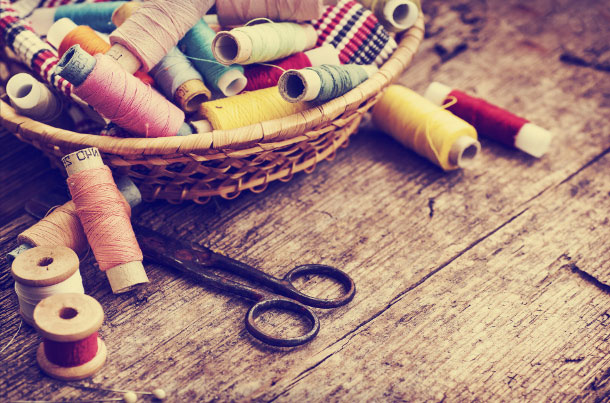 Textile fairs have one of the biggest part in the business events industry for textile is a fast growing sector and it is a basic necessity of the people. Each year, many world-renowned textile fairs and conferences are held in any part of the world and if you, as a textile professional, would like to know more about these trendsetting events, we have compiled the major textile events for you. So if you are determined to increase your presence in this industry, it will be wise to attend at least a couple of the following events.
International Textile Fair Dubai
Being held in Dubai, International Textile Fair is UAE's premier medium for textile, fabrics and fashion. More than 200 exhibitors come to ITF from China, Japan, Korea, Turkey, Indonesia and Europe. For the chance to meet the thousands of industry experts and expand your business, never miss International Textile that will be held in Dubai between 16 - 17 April 2016.
London Textile Fair
The London Textile Fair is the most prominent textile fair in the UK. Although you've just missed it this year, try your best to be there between 13-14 January in 2016 to get together with the most influential buyers, designers and of course the manufacturers.
Aachen-Dresden International Textile Conference
Accepted as one of the most important textile events in Europe, Aachen-Dresden International Textile Conference covers a large variety of fields including textile chemistry, bioactive and biomimetic materials, fibre technology, sustainability, textile machinery and finishing. 9th Aachen-Dresden International Textile Conference will be held at Eurogress Aachen between 26 - 27 November 2015.
Texworld
Organized by Messe Frankfurt, Texworld is held biannually in Paris, New York and Istanbul. If you are a buyer, designer, merchandiser or you are from any proffesion in textile industry, Texworld events are the perfect opportunity for you to meet with both buyers and manufacturers from all around the world. The upcoming Texworld events are:
Taipei Innovative Textile Application Show (TITAS)
If you are especially into innovative textile, it can be said that TITAS is the only innovation textile fair in Taiwan and in all Asia. In 2015, the main topics of TITAS will focus on functional textiles, sustainable textiles and fashion textiles. More than 20000 people are estimated to visit TITAS that will be held at Taipei World Trade Center Nangang Exhibition Hall between 19-21 October, 2015.
Premiere Vision Paris
Premiere Vision Paris is a world-renowned event that brings together the entire fashion industry. Nearly 62000 visitors from all around the world will come to Paris to get inspired and expand their business in this sector. Premiere Vision Paris consists of 6 different shows and 6 business activities that are PV Yarns, PV Fabrics, PV Leather, PV Designs, PV Accessories and PV Manufacturing.
Milano Unica
The most popular world-renowned Italian fairs such as Ideabiella, Ideacomo, Moda In, Shirt Avenue or Prato Expo merged into Milano Unica. In this reputable event, you'll find many wel-known brands, both Italian and European, in menswear, women's collections, accessories and many innovative fabrics. Milano Unica is held in Milan, Shanghai and New York. The upcoming Milano Unica events are:
Heimtextil
One of the most popular fair for home and contract textiles in the world, Heimtextil is held in Frakfurt am Main, Moscow, and New Delhi. If you are interested in networking with new suppliers, or know about the latest trends in textile industry, don't miss Heimtextil that will offer the best opportunities to you. The upcoming Heimtextil events are:
CPM Moscow
CPM Moscow is the biggest textile and fashion fair in Eastern Europe that attracts more than 15000 visitors annually. 1000 different collections of womenswear, menswear furs, evening wear, lingerie, accessories will be on display at CPM Moscow and it's a matchless opportunity to witness the textile industry's recent movements.
Intertextile
A Messe Frankfurt event, Intertextile is held twice a year both for home textile and apparel fabrics. At apparel fabrics event, you'll find a major variety of apparel fabrics and accessories. Being the most comprehensive event in this field it offers an excellent opportunity for networking for the ones who are interested in increasing their presence in this market. If your field is home textile, than make sure you attend Intertextile Shanghai Home Textiles between 24-26 August and be one of the more than 40000 visitors.
Hightex
This biannual event, is mainly focused on nonvowens and technical textiles and it is the only event in this field that is held in whole region. If you need to keep up with the recent developments in this market, join Hightex in Istanbul between 1-4 June, 2016.
ITMA
First established in 1951, ITMA has been the most remarkable textile and garment machinery event since then. ITMA is held in every four years and it was visited by more than 100000 attendees in 2011. Never miss that chance to be there between 12-19 November this year to establish strategic relationships with the leaders in this sector and acquire the best practices.
To view the complete list of upcoming textile events all around the world, you can visit our textile events category.