AOAC 2016 will be a one day event and it will be on 16 Jun 2016.
The AOAC INTERNATIONAL will hold its annual Meeting, 27th Annual Association of Official Agricultural Chemists Mid-Canada Section Day at Victoria Inn Hotel & Convention Centre in Winnipeg, Manitoba Canada.
There will be a chance to reveal the brand-new advancements in Chemistry, Agricultural Sciences, Agricultural Chemistry, Fundamental Sciences, Analytics and Biosciences at this central Meeting.
AOAC 2016 is an annual Meeting.
The association of the AOAC 2016 is AOAC INTERNATIONAL.
Venue
Victoria Inn Hotel & Convention Centre
Address : 1808 Wellington Avenue, Winnipeg, MB R3H 0G3, Canada

Other Events in Winnipeg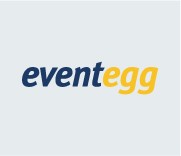 5th Edition of Centrallia Global B2B Forum 2017
Winnipeg, Canada
load time : 867ms
- last update time : 24-08-2016
Connect with Name Surname